IEW Photo Contest - Food and Community
Istanbul, Turkey- April 2022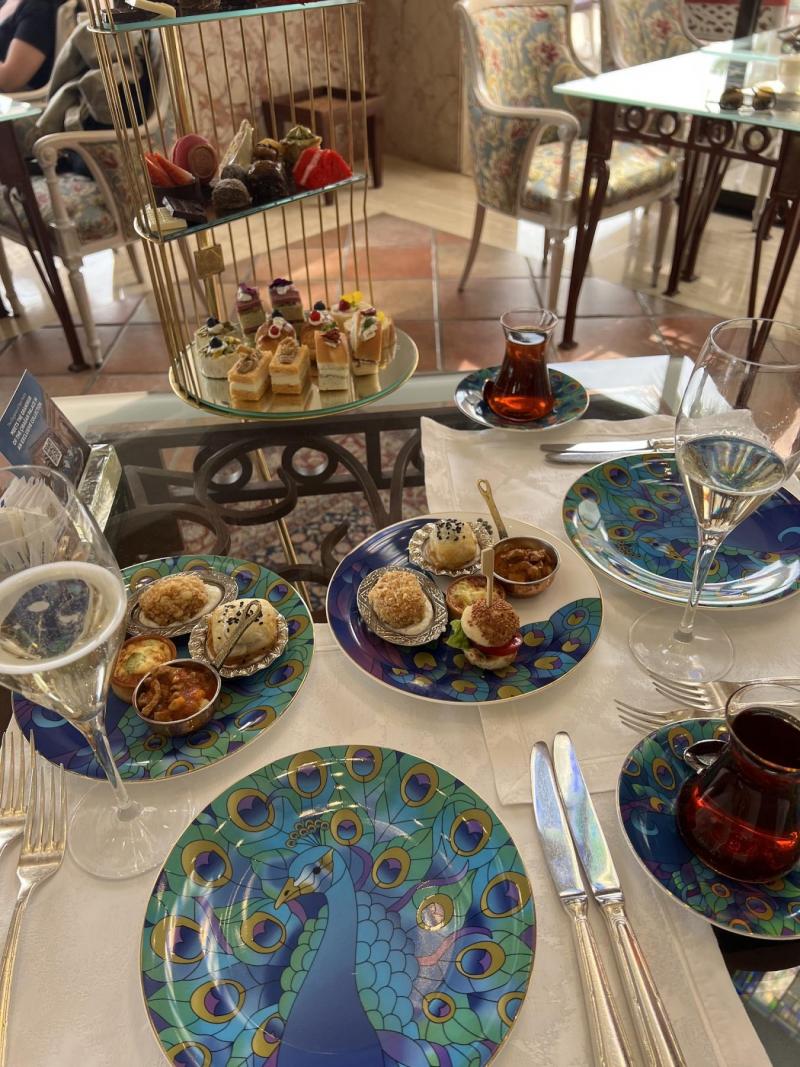 The ultimate afternoon tea experience at Ciragan Palace Hotel, a former Ottoman sultan's palace, which overlooks the Bosphorus. While you sit in continental Europe, across the water you are seeing continental Asia. The afternoon at the Gazebo lounge blends traditional Turkish dishes and tea with a formal afternoon tea service. An aesthetically pleasing location with a rich history as displayed in the architecture and experience. 
San Francisco, 2022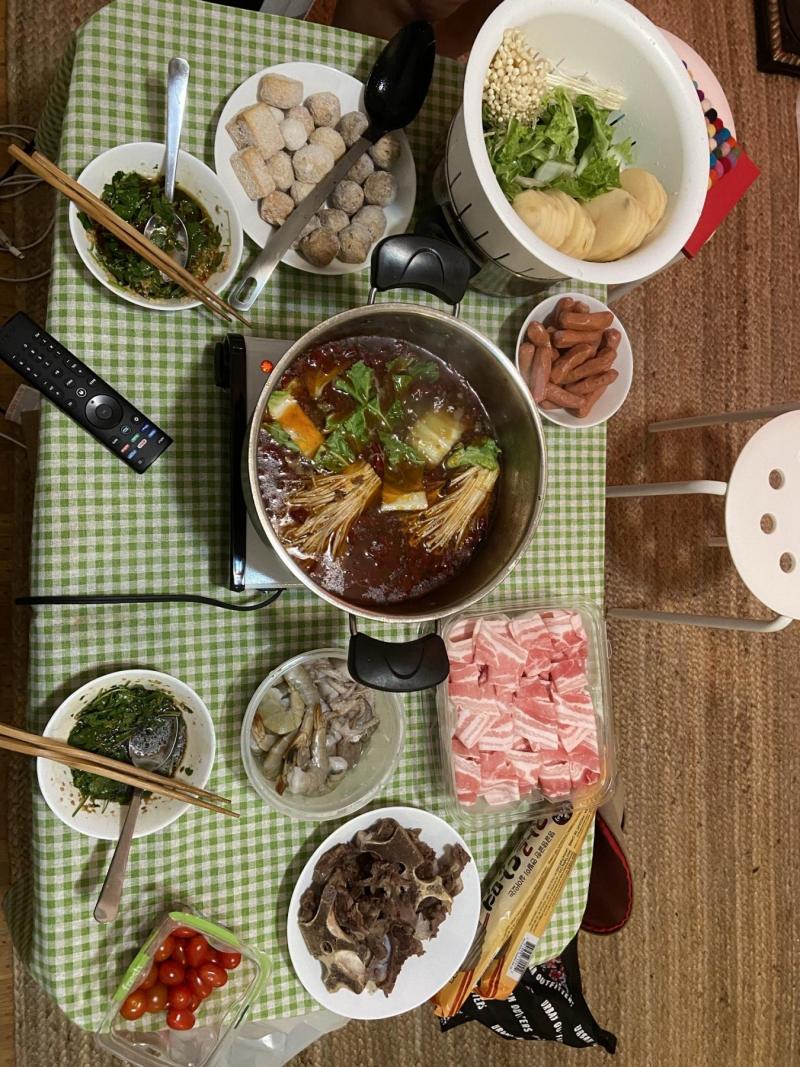 Homemade hot pot in San Francisco for Lunar New Year 2022.
Cơm Niêu Sài Gòn, Ho Chị Minh City, Việt Năm, 2022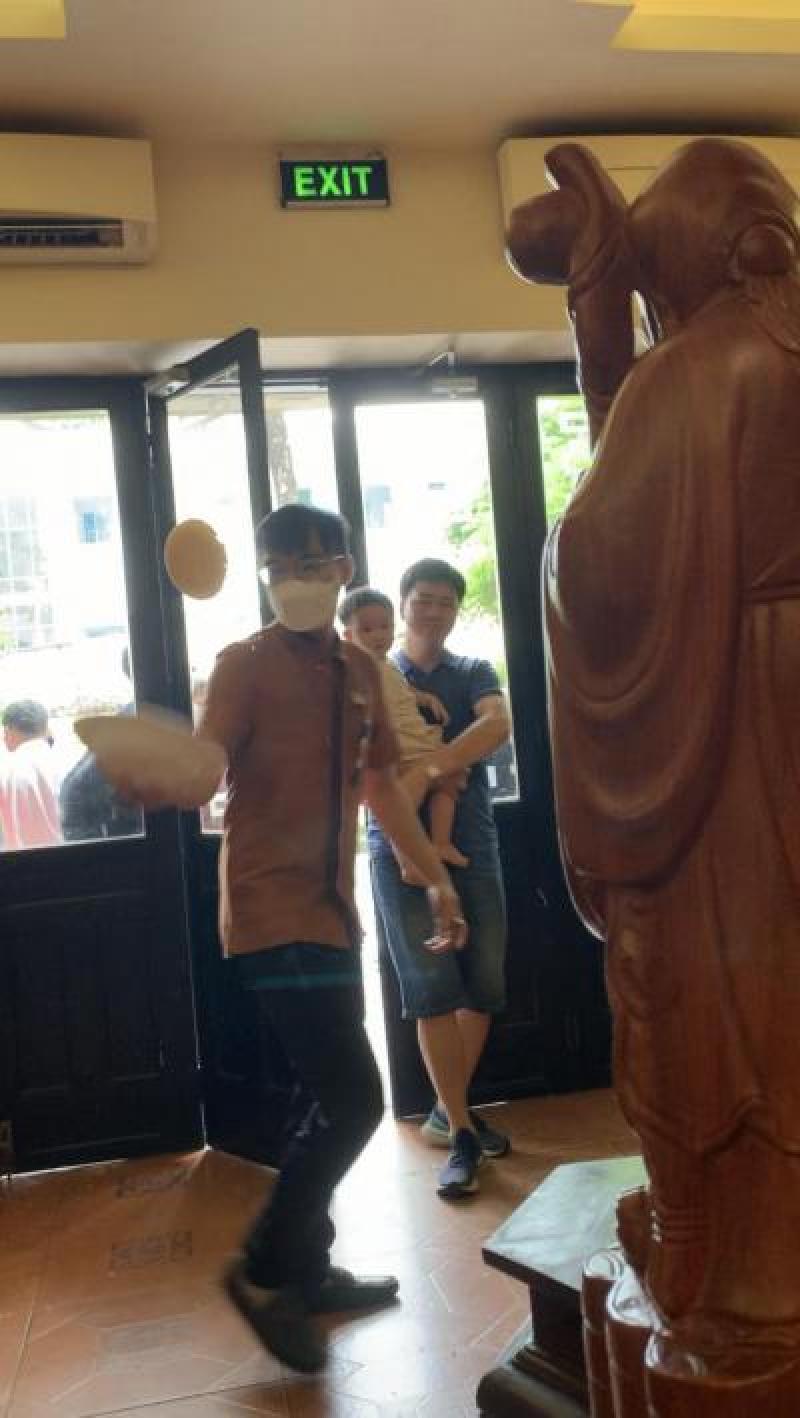 Throwing hard fried rice :>
Volaris Airline flight from Tijuana, BC to Cabo San Lucas, 2019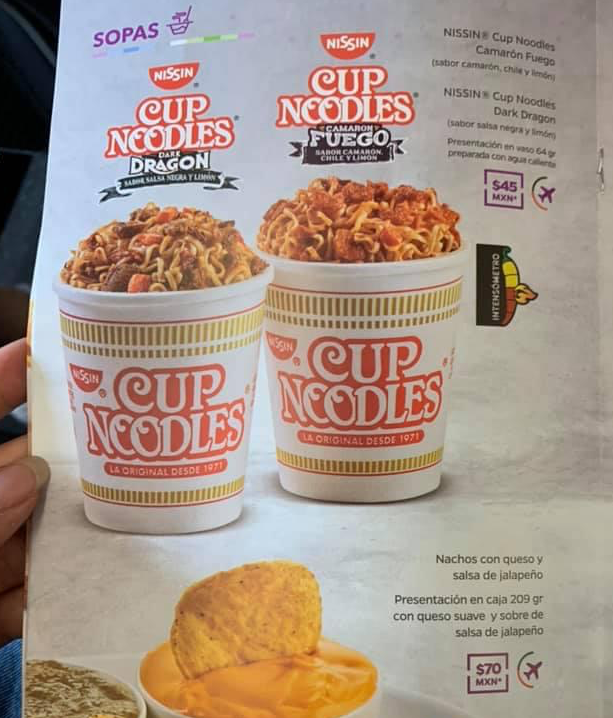 The Mexican airline offered Nissin Cup Noodle (Japanese brand) in Mexican flavors of shrimp/chile/lime and black salsa/lime. Loved to see the fusion food item offered on the flight!
San Jose, CA Gurdwara 2022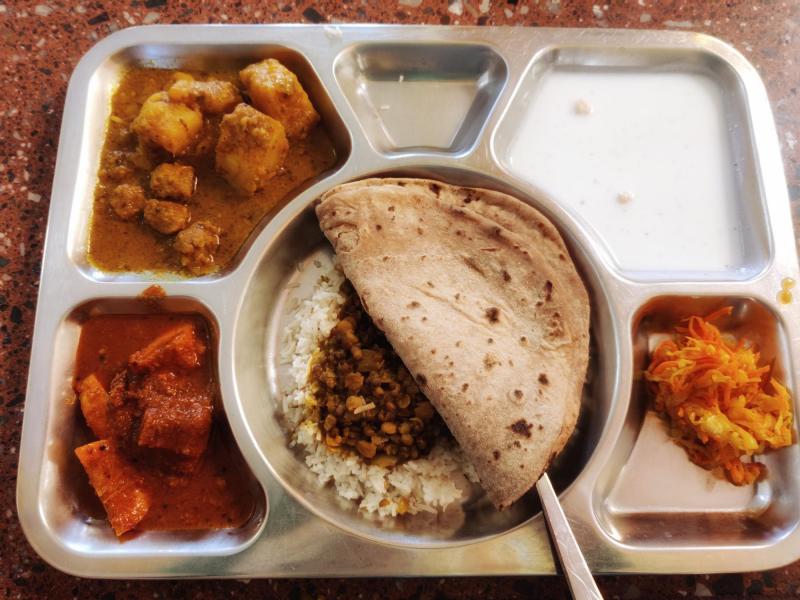 Photo of langar meal clicked in 2022 at the San Jose Gurdwara. Meals in the langar are vegetarian, simple, nourishing and nourishing. They are prepared by volunteers from the Sikh community and served free of cost to everyone throughout the day
 Fremont, CA,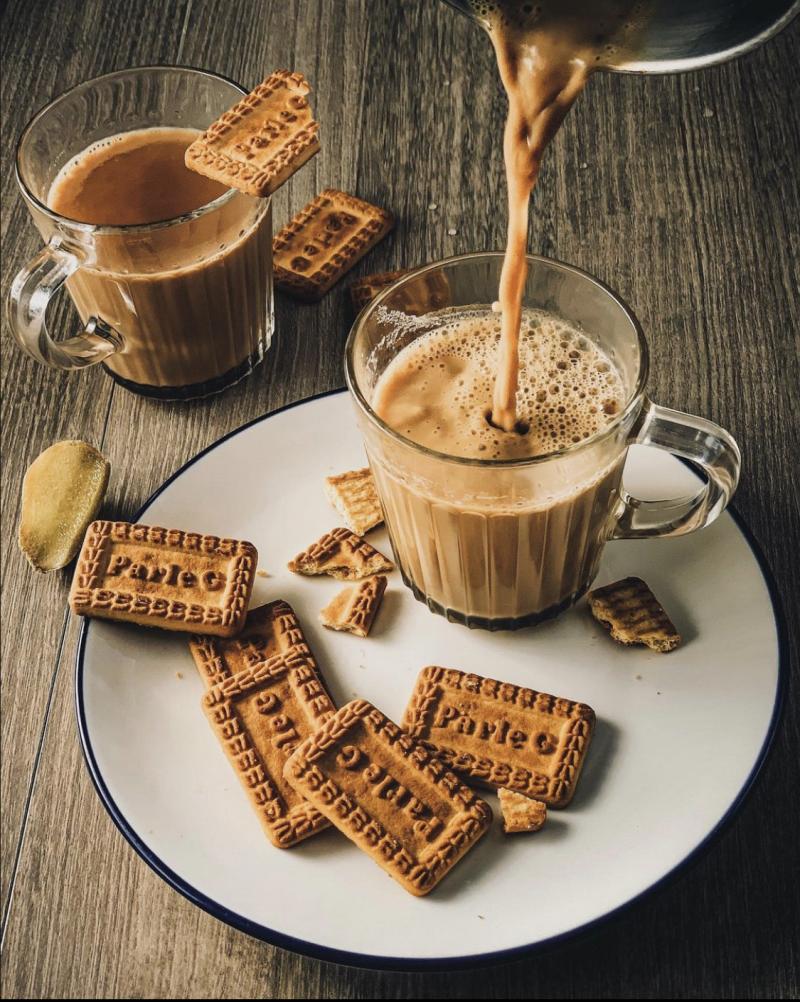 One of the most common activities, once I'm at my grandma's place back in India, is evening tea time with some homemade fried snacks or some Parle G biscuits (or cookies) as shown here. Reminiscing those evenings when the family sits together for some chit-chat over a cup of tea/ coffee while the sun is still bright before the sunset. 
West Sussex, England, 2018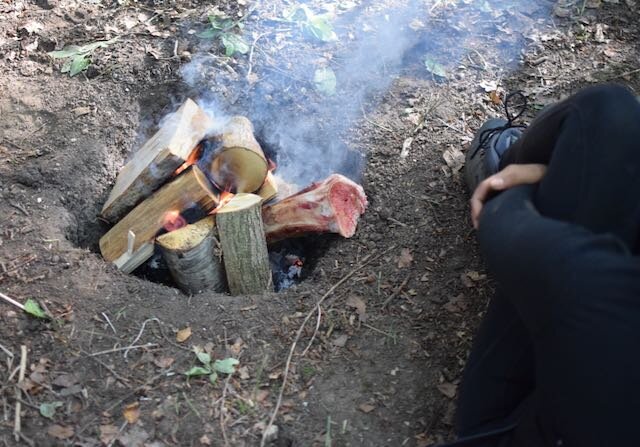 I spent two years at the Institute of Archaeology at University College London studying climate, migration, and diet at the end of the last Ice Age. Every year UCL hosts a few days of Primitive Technology (PrimTech) where students and faculty camp and try some experimental archaeology. At this PrimTech we cooked meat and bones in various ways to see if and how they affected the isotope ratios of different elements, in order to correlate modern samples with the archaeological specimens of butchered animal bones we were studying.
Turkmenistan, 2007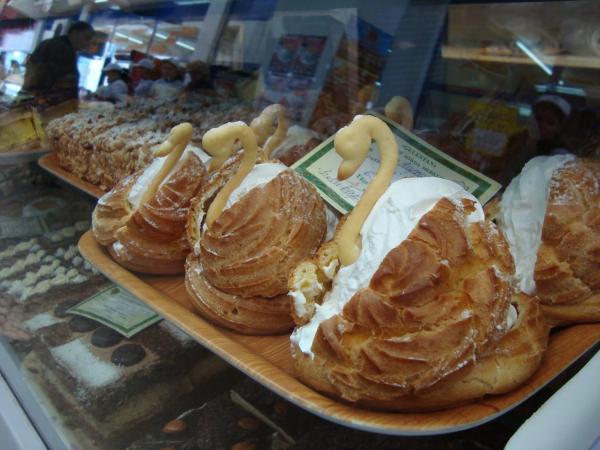 .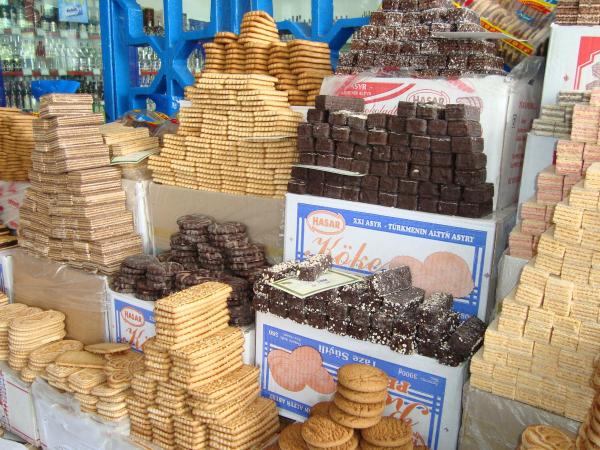 1.  Inside a food market in the capital city, Ashgabat - pastries in the shape of swans.
2. Inside a food market in the capital city, Ashgabat - stacks of sweets, biscuits, and cookies.
Community At Home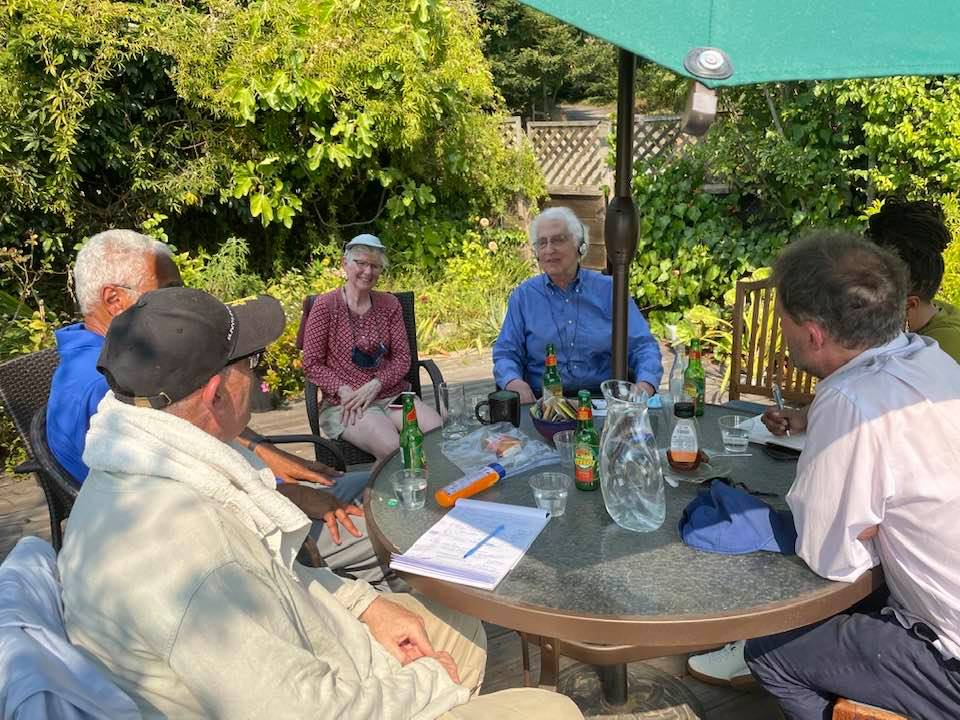 Meeting over food and drink with Daniel Ellsberg, Lateefah Simon, Clayborne Carson, Carolyn McCoy, and other scholars and activists on the state of the world and strategizing on building a broader movement for peace and justice.
Paris, France 2022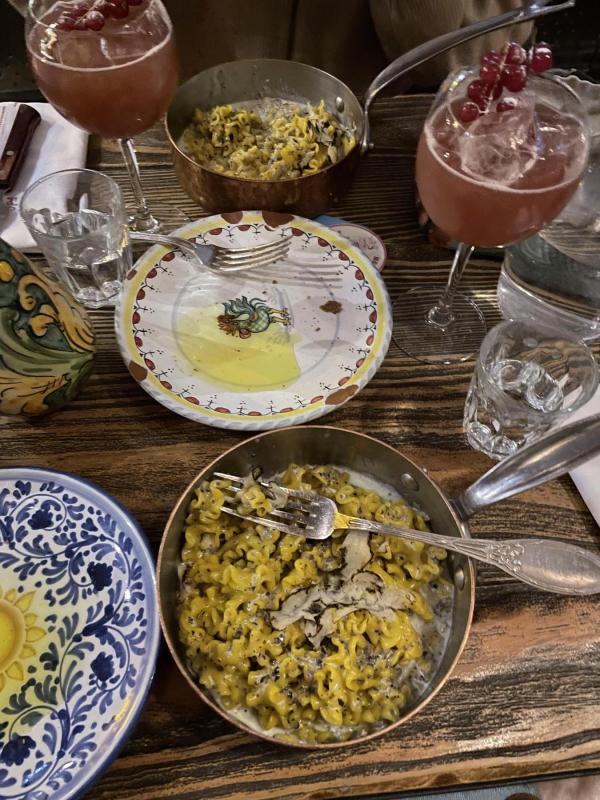 I met my best friend in a 'banlieue' on the outskirts of Paris. As we learned to navigate the Parisian lifestyle, we learned to cherish truffles in their entirety. This photo shows our favorite truffle pasta, always served directly from the pot it was made in. I'll never forget these conversations shared over a lovely meal.
Hong Kong, SAR, China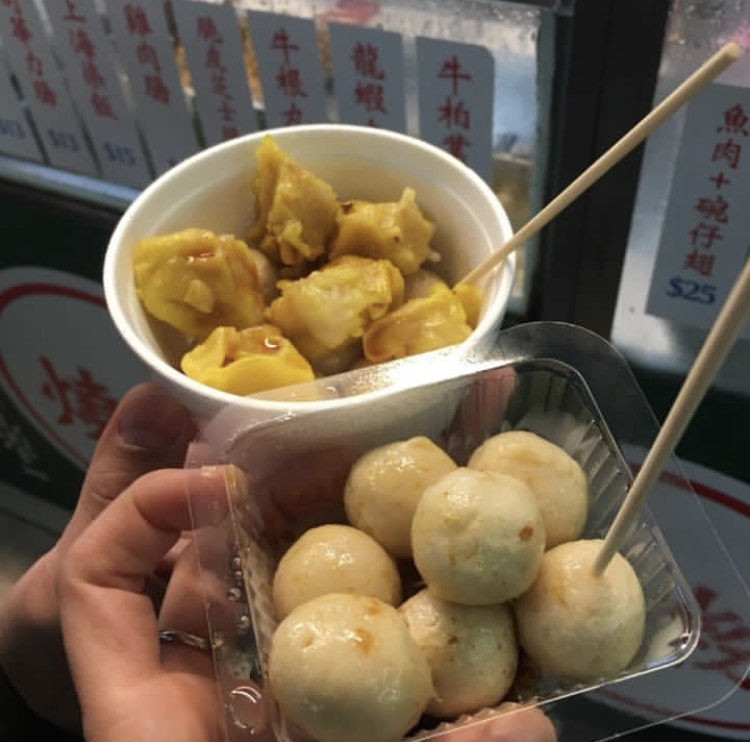 Fish balls and Siu Mai