Who We Are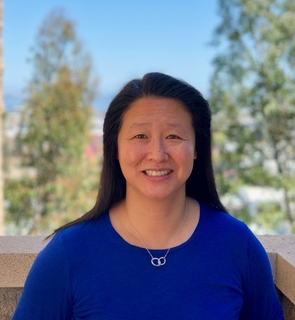 Sharon F. Li - Senior Director, Center for Global Education 
Preferred Pronouns: She/ Her/ Hers
Sharon has enjoyed working at USF in the field of international education for over 23 years and during that time she has been able to contribute to a number of campus internationalization efforts, provide a variety of co-curricular activities and programs that engage the USF community in the development of a global perspective.  USF was recognized for our efforts with the prestigious Paul Simon Award for Comprehensive Internationalization.  Sharon's experience ranges from development and innovation in education abroad to U.S. higher education institutions navigating best practices related to health, safety, and security and opportunities abroad.
Sharon serves on the Advisory Board of several national education abroad institutions and organizations.  She has helped organize and develop the content for the Diversity Abroad conference and the International Association of Jesuit Colleges and Universities annual meeting.  Before joining USF, she worked in social services in San Francisco providing affordable housing and resources for single parent families and at risk youth.  Sharon is also an alumnae of USF and a proud San Franciscan.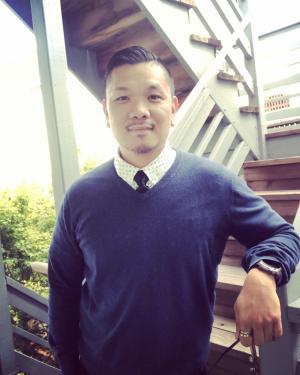 Allyn Nobles, Associate Director, Center for Global Education 
Preferred Pronouns:  He/Him/His

Allyn is a graduate from USF and received his Bachelor's degree in Sociology.  He returned to his alma mater to work in the College of Arts and Sciences International and Area Studies Programs and the James Irvine Foundation Diversity Initiatives which supported programming for USF students and faculty of color.

Allyn was promoted to Assistant Director in the Center for Global Education in 2007.  In addition to advising outbound study abroad students he administers the Jesuit Educational Exchange Program which welcomes exchange students from other Jesuit institutions and partner universities to USF.   Allyn also manages short term faculty-led programs providing risk management, health and safety support for travel within the U.S. and abroad.   He is an active member of NAFSA: Association of International Educators.  In 2019, he co-chaired The Forum on Education Abroad's 10th Annual Standards Institute: Best Practices for Health, Safety, Security and Risk Management, which was hosted at USF for the first time.

Allyn was born in the Philippines and has visited 13 countries on six continents.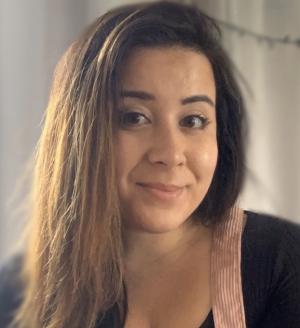 Daniella Lubey - Study Abroad Advisor, Center for Global Education
Preferred Pronouns:  She/ Her/ Hers
Daniella Lubey is an alumna of the University of San Francisco (USF) and studied abroad in Italy as an undergraduate. She studied Marketing and worked at USF's Center for Global Education while attending the university. After graduating from USF she taught English at Koç University in Istanbul, Turkey. Upon coming back to USF, she was hired as Program Assistant and later the Center's Study Abroad Advisor. In addition to advising, she specializes in Organizational Leadership and Development through experience in study abroad student advising, short term program development, returnee engagement, and diversity, equity and inclusion.  She has coordinated short-term programs to the Dominican Republic, South Korea, Thailand, England, New Zealand, Hungary, and Colombia. While she feels particularly passionate about increasing representation in underrepresented groups of students studying abroad, she also feels drawn to increasing that representation among other young professional colleagues who are also developing their careers in International Education (IE). Through Diversity Abroad and through her involvement as the events Co-Director of Bay Area Young Professionals in International Education (BAYPIE), she feels as though she is achieving those goals. Daniella will be receiving her Master's of Science in Organization Development (OD) in 2021 with hopes to unify her experiences in IE and OD to improve cohort dynamics of students studying abroad.
She has traveled internationally to 26 countries in North America, Central America, the Caribbean, South America, Asia, Africa, and Europe. She served as Diversity Abroad Religious Identity Task Force Chair from 2017-2019. While working with Diversity Abroad she has presented and written publications.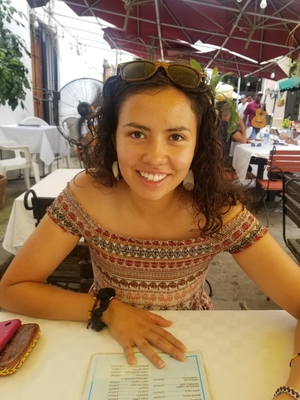 Laura Rocio Vesga Villalba - Program Assistant, Center for Global Education
Preferred Pronouns: She/ Her/ Hers
Laura has been the Program Assistant for the Center for Global Education since summer of 2016, after graduating from USF with a Bachelor's degree in International Studies. As an undergraduate student, she was able to participate in several study abroad programs: a summer in Aix-en-Provence, a semester internship program in Paris, and another semester in Berlin.  As an immigrant from Colombia, Laura's fist international experience occurred at the young age of seven when she moved with her family to California.  Since then, Laura has lived a life of intercultural exchange as she first navigated the immigrant experience in the United States, and then sought after study abroad experiences to further deepen her understanding of other people and their cultures-- ultimately informing her own understanding of herself and her relation to others.  In her time at USF, Laura has obtained her Master's degree in Human Rights Education, has co-led an immersion trip to Chile, participated in an immersion trip to the Amazon, and hosted Colombian scholars through the Arrupe Human Rights Observatory.  Through these experiences, Laura has gained intimate knowledge of how study abroad and international programs function from both personal experience and an administrative perspective.

This past year, Laura was a contributing member of Diversity Abroad's task force: Access for Disabilities Abroad, where she worked with other international education professionals across the nation to strategize pathways for increasing support and visibility for students with disabilities looking to study abroad.  She is committed to working to make study abroad accessible to students, especially first-gen, minority, and students with disabilities.

Laura enjoys reading, dancing, and learning.  She has participated in San Francisco's Carnaval on two occasions, joyfully representing Colombia.  She is also involved with USF's Arrupe Human Rights Observatory, observing the ongoing conflict in Colombia and human rights abuses in Latin America, and has facilitated the Observatory's collaboration with the Colombian Consulate General in San Francisco.