Who We Are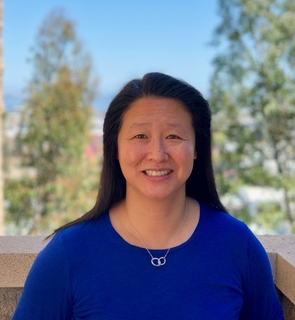 Sharon F. Li - Senior Director, Center for Global Education 
Preferred Pronouns: She/Her/Hers
Sharon has enjoyed working at USF in the field of international education for over 23 years and during that time she has been able to contribute to a number of campus internationalization efforts, provide a variety of co-curricular activities and programs that engage the USF community in the development of a global perspective.  USF was recognized for our efforts with the prestigious Paul Simon Award for Comprehensive Internationalization.  Sharon's experience ranges from development and innovation in education abroad to U.S. higher education institutions navigating best practices related to health, safety, and security and opportunities abroad.
Sharon serves on the Advisory Board of several national education abroad institutions and organizations.  She has helped organize and develop the content for the Diversity Abroad conference and the International Association of Jesuit Colleges and Universities annual meeting.  Before joining USF, she worked in social services in San Francisco providing affordable housing and resources for single parent families and at risk youth.  Sharon is also an alumnae of USF and a proud San Franciscan.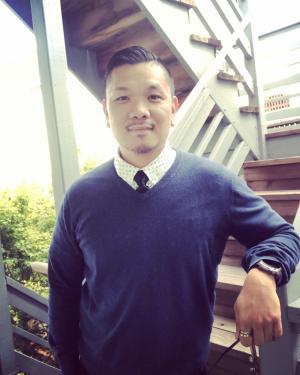 Allyn Nobles - Associate Director, Center for Global Education 
Preferred Pronouns:  He/Him/His

Allyn is a graduate from USF and received his Bachelor's degree in Sociology.  He returned to his alma mater to work in the College of Arts and Sciences International and Area Studies Programs and the James Irvine Foundation Diversity Initiatives which supported programming for USF students and faculty of color.

Allyn was promoted to Assistant Director in the Center for Global Education in 2007.  In addition to advising outbound study abroad students he administers the Jesuit Educational Exchange Program which welcomes exchange students from other Jesuit institutions and partner universities to USF.   Allyn also manages short term faculty-led programs providing risk management, health and safety support for travel within the U.S. and abroad.   He is an active member of NAFSA: Association of International Educators.  In 2019, he co-chaired The Forum on Education Abroad's 10th Annual Standards Institute: Best Practices for Health, Safety, Security and Risk Management, which was hosted at USF for the first time.

Allyn was born in the Philippines and has visited 13 countries on six continents.
Shawn Dillard - Program Director, Immersions and Short-Term Programs, Center for Global Education 
Preferred Pronouns: She/Her/Hers
Shawn holds a MA degree from the Middlebury Institute of International Studies at Monterey, and a B.A. from the University of California at Los Angeles. Shawn has 10+ years of international education experience that include 6 years directing short-term customized group and internship programs, as well as semester-long programs in Ghana and in Togo, West Africa.
Prior to joining the University of San Francisco, Shawn worked in the Office of International Education and Study Abroad at the University of South Alabama (USA) as Assistant Director and Interim Director. Committed to diversity, equity, inclusion and belonging, Shawn secured an Increase and Diversify Education abroad grant and a Fulbright Scholar-in-Residence award to host a scholar from Benin at USA.
Shawn is a member of the NAFSA Education Abroad Knowledge Community Diversity, Equity and Inclusion Subcommittee and serves on the Diversity Abroad Diversity, Equity, and Inclusion Professionals in International Education Working Group.
Shawn looks forward to collaborating with faculty, deans, cross-campus stakeholders, and international partners to provide all students with access to safe high impact-driven global experiences.
Shawn speaks French and is the creator and co-host of the international education podcast, Spilling the Tea on Travel.
Paulina Belloso - Study Abroad Advisor, Center for Global Education
Preferred Pronouns: She/Her/Ella
Paulina joined the USF community in 2021 as HESA graduate student. Passionate about international education, she worked as a graduate student assistant for the Office of International Initiatives and later the Center for Global Education. In 2022 she became the Program Assistant for the Center for Global Education. In 2023, she is excited to have completed her Master's degree and grow in her role as Study Abroad Advisor.
As a first-generation Latina who studied abroad, she understands the challenges that students can face to study abroad and hopes to demonstrate that USF is prepared to support them in their study abroad journey.
Paulina studied abroad in Santiago, Chile and has traveled to Argentina, Peru, Mexico, Spain, Portugal, and Morocco.
Kenya Cabilan - Program Assistant, Center for Global Education 
Preferred Pronouns: She/Her/Hers
Kenya is a recent graduate of USF, and is now taking on a new role as Program Assistant. In addition to her undergraduate studies she also worked part time as a student assistant at CGE, but is excited to have transitioned to a full time staff member. She graduated with a B.S. in Marketing, and hopes to bring her business administration skills and love of helping others to the study abroad office.
In this role, Kenya has been able to attend the NAFSA: Association of International Educators Conference in D.C., and is looking forward to learning and growing in the International Education space.
Although originally from Southern California, Kenya fell in love with San Francisco and enjoys trying new eateries.