Equipment
A range of high quality professional video and audio equipment and accessories are provided through the Media Lab.
Intro to Video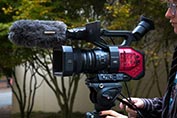 Students enrolled in the Loading... course use professional HD digital video camcorder, the Panasonic HPX-170 to record digital video.
Advanced Video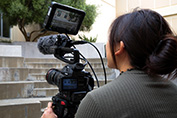 Students enrolled in advanced classes use the Canon C100 camera equipped with a range of Canon lenses, an 8" Atomos portable monitor, and Sachtler tripod.
Audio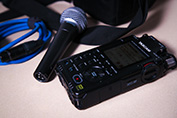 Students record sound using the Tascam DR-100mkiii digital audio recorder plus a variety of professional microphones and accessories.
Multimedia Storytelling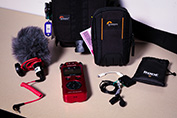 Students in the Multimedia Storytelling class record sound using the Tascam DR-05 digital audio recorder, and portable microphones, plus a complete iPhone accessory kit to turn an iPhone into a professional recording device.
Lighting
The Media Lab has pro lighting equipment available for student productions:
LOWELL 2 PIECE LIGHT KIT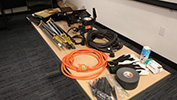 Kit includes: Set of gloves, Light Stands (2), AC cables (2), Omni Light – 500watt lamp, Circular screen, Set of barn doors, Square barn door screen, lamp, Set of colored gels, Set of diffusion/spun/black wrap, replacement bulbs.
Astra light 2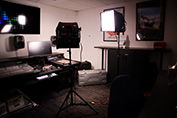 The Astra Litepanel Kit includes (1) Astra LED Panel with AC power adapter and softbox attachment.
Nanlite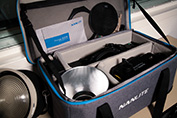 The Nanlite Kit includes LED light with AC adapter, 2 batteries pack, and charger.
Arri 3 Head Light Kit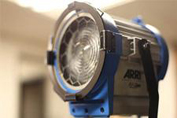 Kit includes: 650 Plus Light, 300 Plus Light, 150 Plus Light, Barn doors (3), Tripods (3), Set of gloves, Gels/Filters, Clothespins, Mafer clamp, AC adapter.
Frezzi Light Kit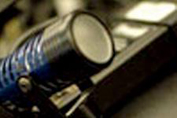 Kit includes: 100-watt Frezzi light, Battery holder, Battery charger, Batteries (2)