Keynote Speakers
Thursday's Keynote Speakers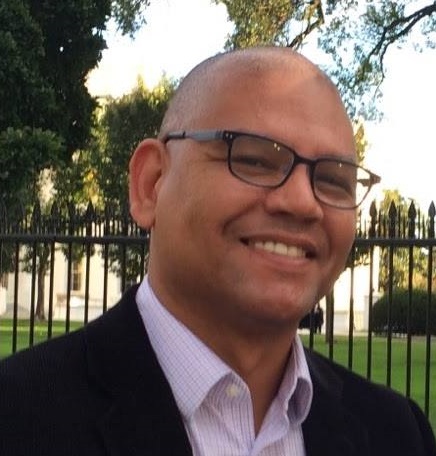 Keith Hunter, PhD, is a tenured Associate Professor of Organization, Leadership, & Communication at the University of San Francisco's School of Management. A veteran of the US Navy, he earned his PhD in Organizational Behavior & Management and a MPhil in Public Policy & Management at Carnegie Mellon University in 2011. Dr. Hunter also holds an AA degree from Valencia Community College, and BS and MS degrees in Computer Science from the University of Central Florida. His research projects explore social network dynamics, organizational culture, and leadership. Dr. Hunter's teaching spans both graduate and undergraduate levels, featuring courses in leadership, team dynamics, and power within organizations. He has authored teaching cases and experiential learning exercises appearing in multiple peer-reviewed journals, including The CASE Journal, Case Research Journal, Organizational Management Journal, the Journal of Critical Incidents, and Management Teaching Review.
---
Rachel Thomas, PhD, is the founding director of the University of San Francisco's Center for Applied Data Ethics, which is tackling issues of algorithmic bias, surveillance, disinformation, and other data misuses through education, research, policy, and civil advocacy. She has worked at the USF Data Institute since 2016 and teaches in the Master in Data Science program. Rachel was selected by Forbes as one of "20 Incredible Women in AI", was an early engineer at Uber, and earned her math PhD at Duke. She is co-founder of fast.ai, which created the "Practical Deep Learning for Coders" course and has been featured in The Economist, MIT Tech Review, and Forbes.
---
Aparna Venkatesan, PhD, is a cosmologist working on studies of the first stars and quasars in the universe. Aparna is currently a Professor of Physics & Astronomy at the University of San Francisco, and a former NSF Astronomy and Astrophysics Postdoctoral Fellow. She is the recipient of the USF Dean's Scholar Award, the USF Arthur Furst Award for excellence in research for the betterment of humanity, and the USF Jesuit Foundation grant. Aparna is deeply committed to increasing the participation and retention of underrepresented groups at all career stages in astronomy and the sciences, and active in Native American/indigenous education. Learn more about Aparna's work at her website.
---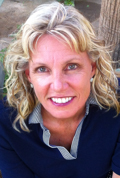 Born and raised in Canada, Patricia Gibbs Stayte, PhD began her post-secondary education journey at Vancouver Community College, Langara campus, where she was struck by the dedication, pedagogical excellence, love of learning, and the common decency and humility of her community college professors. It is due to their conduct and the Community College system that supported them, that she went on to hold a BEd from the University of British Columbia, an MA from the University of Alberta, and an M.A. and Ph.D. in Sociology from the University of Hawai'i at Manoa. 

She has held two fellowships at Stanford University - one on human rights and the other on internationalizing college curriculum. She is a professor of Sociology and Global Studies and chair of the Sociology program at Foothill College. Her interests lie in the race, class and gendered dynamics of everyday life. Aside from various popular press articles, she has published her academic research articles in Teaching Sociology, a journal of the American Sociological Association; Media, Culture and Society; Loisire et Societe / Society and Leisure; Leisure Studies; and Media Studies. Patricia enjoys helping students develop a Sociological Imagination; the ability to see individual actions in social context, analyze social justice issues, and help to create a better, more just, society. Her current research interest is on the destigmatization of Community College in the American post-secondary education landscape.