Bias Education and Resource Team (BERT)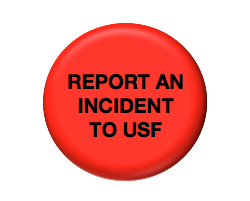 The University of San Francisco's Bias Education and Resource Team (BERT) is a University-wide team that reviews, refers, and supports impacted parties around reports of bias incidents. In addition, Offices of Student Life, Diversity Engagement and Community Outreach and Human Resources work in collaboration to provide educational resources and workshops that address campus bias and ways to advocate for those impacted by bias incidents in the community. The fundamental role of BERT is to provide affected individuals and communities a safe space to have their voices heard, to provide opportunities for education to mitigate or prevent similar occurrences in the future, and to ensure a comprehensive and timely response to bias incidents. Collectively, this will lead to positive change for both the individual and the campus climate.
The University of San Francisco strives to promote safe, affirming, and inclusive communities for all students, faculty, and staff to learn and work together in alignment with the University's mission. This community is enriched by the presence of people of different abilities, ages, colors, creeds, cultures, races, ethnicities, family models, gender identities, gender expressions, health statuses, nationalities, political views, religious, spiritual, and philosophical beliefs, sexual orientations, socioeconomic statuses, educational backgrounds and veteran statuses. We welcome, expect, and encourage the continued pursuit of knowledge, skills, and abilities necessary to build a more inclusive community which celebrates diversity and works toward justice.
BERT Members:
Dr. Shannon Gary (Office of the Dean of Students)
Erin Echols (Cultural Centers)
Lia Farb (Office of the Dean of Students)
Ria DasGupta (Diversity Engagement & Community Outreach)
Alejandro Covarrubias (Faculty- School of Education)
Amy Gilgan (Gleeson Library)
Beste Yuksel (Faculty- College of Arts & Sciences)
Gladys Perez (Diversity Engagement & Community Outreach)
Michele Centrella (Human Resources)
Mel DeVivar (Student Housing and Residential Education)
Soumya Mathew (Student Housing and Residential Education)
Tanairy Carbo (Center for Academic and Student Achievement)
Torry Brouillard-Bruce (Student Housing and Residential Education)
Cesar Delgadillo (Student Leadership & Engagement)