Construction Projects Overview
USF is embarking on several large-scale construction projects that will transform our campus and benefit our whole community — especially our students, giving them more housing, improved facilities, and an enhanced environment in which to live, learn, and grow.
Lone Mountain Residence Hall
The proposed student residence hall will provide on-campus housing in two new two to four-story buildings on the current site of Underhill and tennis courts on Lone Mountain. The two buildings, comprising approximately 234, 450 square feet, will be connected by an elevated walkway extending over a central paseo.
The residence hall will provide approximately 606 beds (600 beds for students, 6 beds for residence staff and ministers) distributed in 155 dwelling units. Each dwelling unit will contain four beds, one full bathroom, a common living space, and a kitchen.
The residence hall will have four interior courtyards along with administrative and common areas that might include but are not limited to offices, meeting spaces, lounges, laundry rooms, study rooms, computer rooms, a TV room, fitness space, and music rooms.
A below ground garage will total approximately 73, 846 square feet and will provide 156 vehicle parking spaces along with 194 bicycle parking spaces (171 class 1 spaces and 23 class 2 spaces).
Approximately 75 trees would be removed for the construction of the residence hall. A total of approximately 81 trees will be planted on the site resulting in a net gain of six trees. Additionally, nine street trees will be planted along Turk Street. The replacement trees will be species that are in keeping with the character of the campus such as Deodar Cedar, Monterey Cypress, Italian Cypress, Evergreen Ash, Catalina Boxwood, and Southern Magnolia.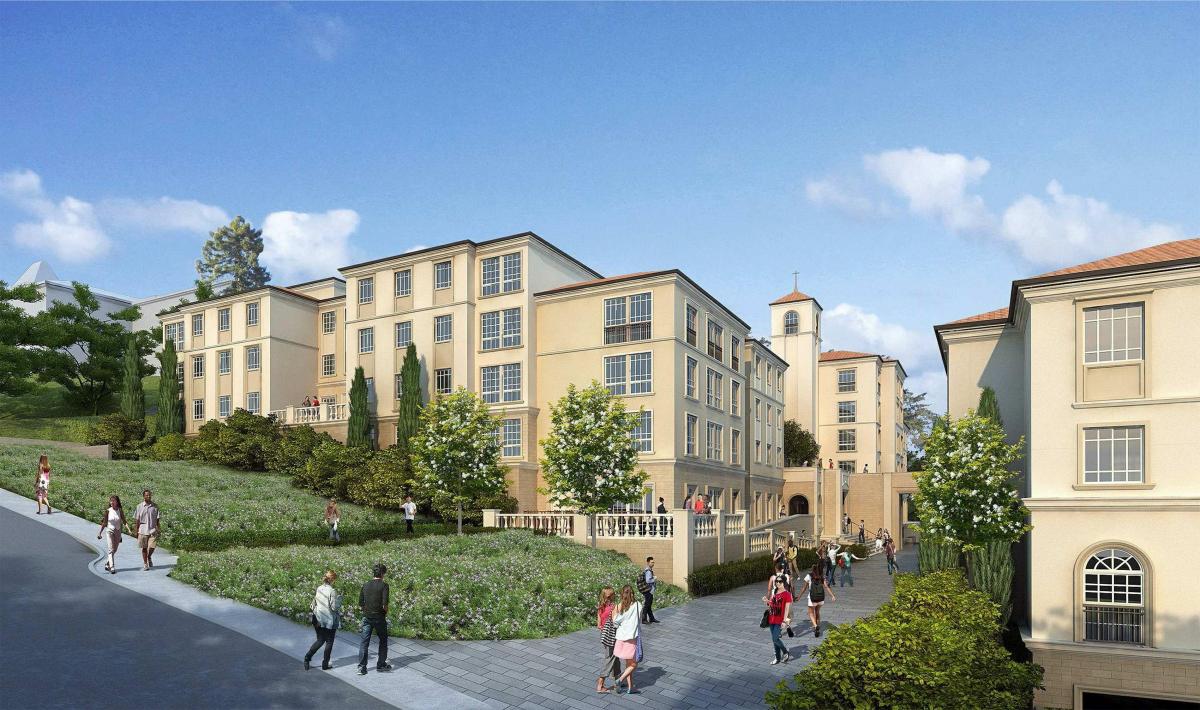 Lone Mountain Dining Commons
A renovation of the existing Wolf and Kettle Café combined with a new addition will offer a variety of dining options to the student residence hall residents and the Lone Mountain community staff and faculty.
The renovation of the Wolf and Kettle Café will provide approximately 10,800 square feet of remodeled space including kitchen and expansion of existing square footage to increase seating capacity from 147 seats to 306 seats, a net change of 159 seats.
The proposed addition, approximately 3,761 square feet, will be a free-standing 'pavilion' building, located on the existing lawn area and patio east of the Wolf and Kettle.
Recycling & Waste facility
The new recycling and waste facility would replace the existing, outdoor unenclosed 4,905 square foot waste facility now located at the Underhill site, with an enclosed approximately 1,600 square foot recycling and waste facility that will accommodate three trash compactors.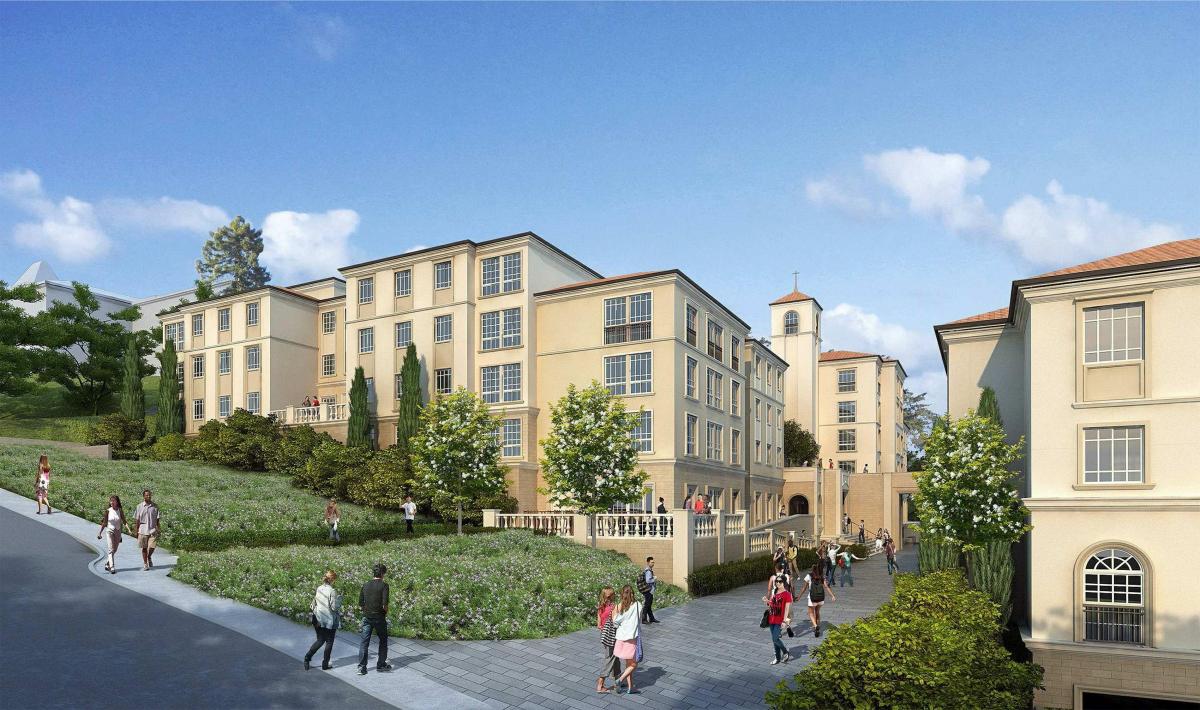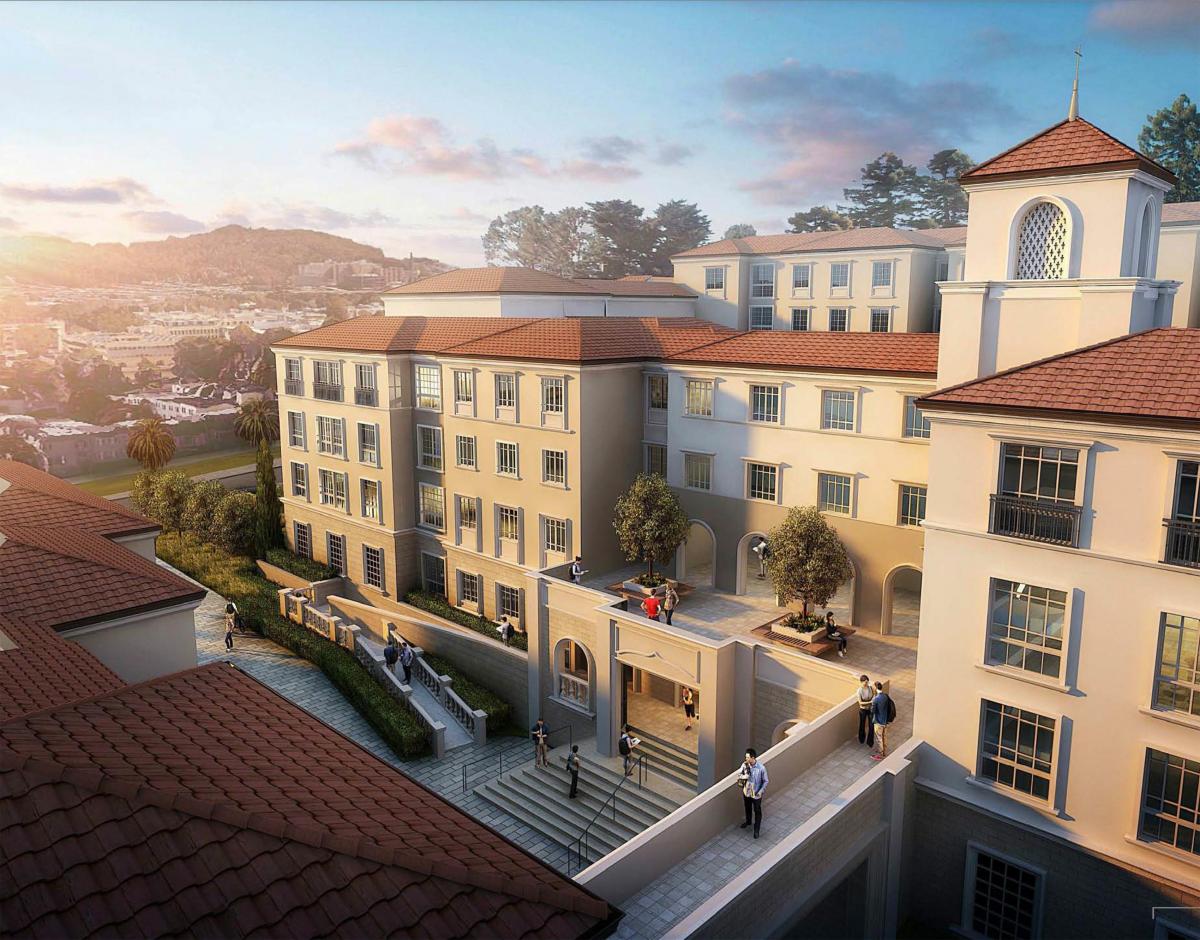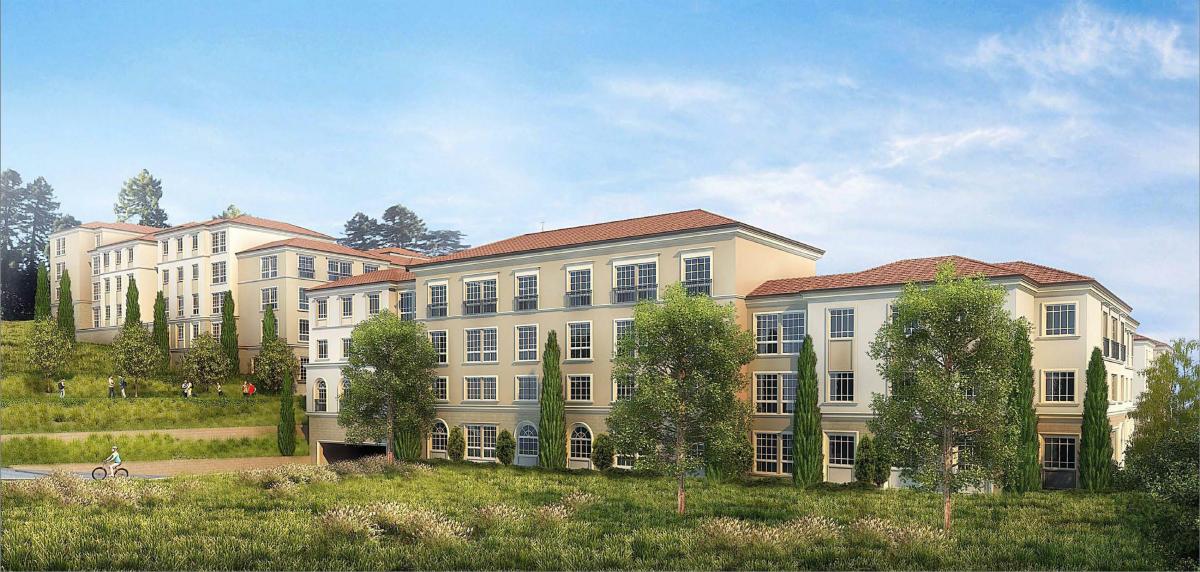 Previous
Next