Office of Sustainability
Please check back for upcoming events.
Green Happens Here
Respect and care for the Earth are core values embedded into USF's mission. These values are reflected in how we live, learn, volunteer, and lead. Watch our sustainability video below and learn more about how green happens here.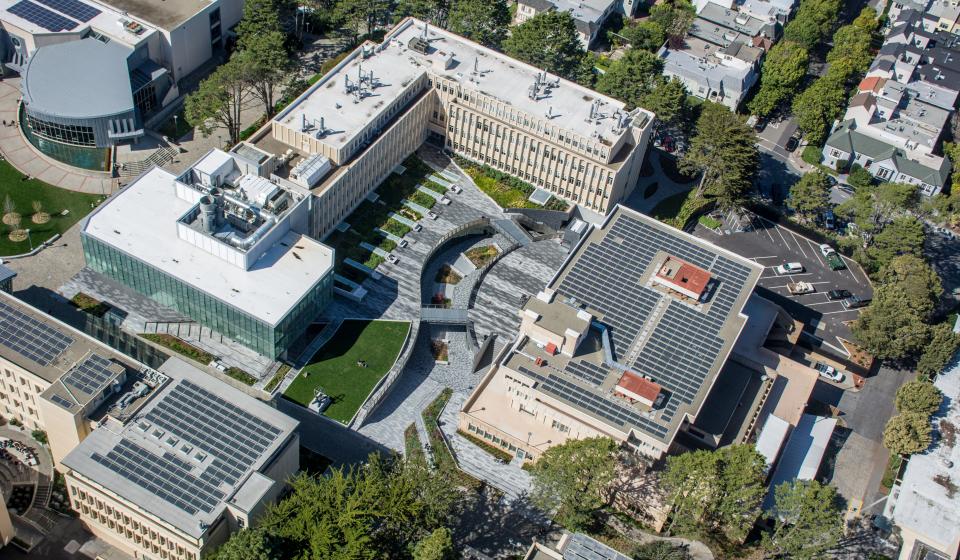 We are aiming to be carbon neutral by 2050. Dive into the USF Climate Action Plan [PDF] and explore the following sections for details on USF's green accomplishments, ideas for taking action, and resources for learning more:
USF Sustainability Highlights
USF generates 5% of the main campus electricity demand from solar panels.

We have increased our waste diversion rate to 64%.

Only 26% of USF students and employees commute alone to campus.

USF reduced water use by 30% from 2013.

USF sources more than 36% of its food from local growers.
USF's Environmental Commitments