Learn
Learn Outside the Classroom
Sustainability within higher education is more than simply reducing greenhouse gas emissions and environmental impact or using university resources more efficiently. It is also about building community, encouraging discussion, and inspiring advocacy and personal action. USF provides students, as well as faculty and staff, opportunities to deepen their knowledge of sustainability.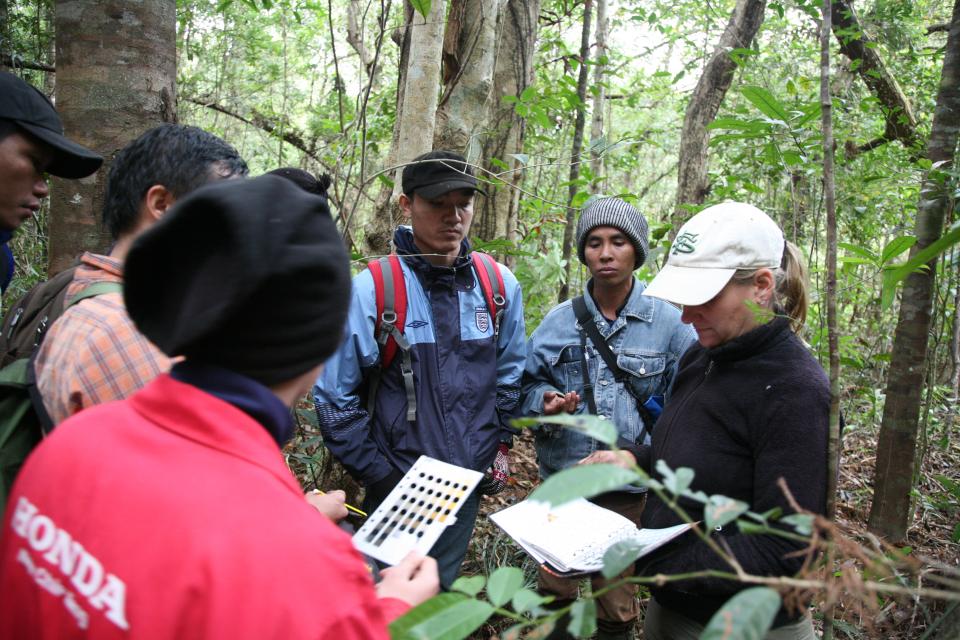 USF faculty are making a global impact through their research: from understanding the impact of climate change on sea life  to helping developing countries build sustainable economies, to documenting endangered species in Laos.  A unique aspect of the USF learning experience for students is that faculty engage students in their research, providing them the opportunity to get gain real-world field experience.
USF offers several programs that prepares students to address today's ecological challenges:

Our Impact
The Office of Sustainability plans or co-sponsors a range of events each year including:
Employee engagement activities related to sustainable transportation
Film screenings.  In 2015—2016 the following films were shown:  Racing to Zero, Sharktober Ocean Film Fest, Waste Land, The Yes Men Are Revolting
Lectures, discussions, and workshops on sustainability-related topics
RecycleMania Tournament, including Game Day Challenge and E-Waste Drive
USF Earth Day
Awakening the Dreamer Symposium
Call to Action
Enroll in ENVA109, Environment & Society.
Attend a sustainability-related event.
Learn More