Live
Living Our Commitment to a Sustainable Future
At USF, we are living our commitment to a just and sustainable future through an emphasis on five key strategies:
Use Energy Efficiently
The USF Climate Action Plan identifies strategies for becoming carbon neutral, including to conserve energy and carbon and increase energy efficiency and renewable energy. We currently generate 5% of the main campus electricity demand from solar panels.
Learn more about strategies for using energy more efficiently
Aim for Zero Waste
Currently 64% of our trash is diverted from the landfill through recycling and composting.
Learn more about recycling and composting programs at USF
Drive Less. Drive Green.
USF encourages students to bike, walk, carpool, or use public transit and provides bike storage, free transit passes, and other transportation programs—only 26% of commuters drive alone to campus.
Learn more about driving green
Use Water Wisely
As California's drought intensifies, USF is changing landscape and irrigation, investing in more efficient equipment, and encouraging people to change how they use water daily. In FY2016 we used 17% less water than FY2015 and 22% less than the 2013 baseline.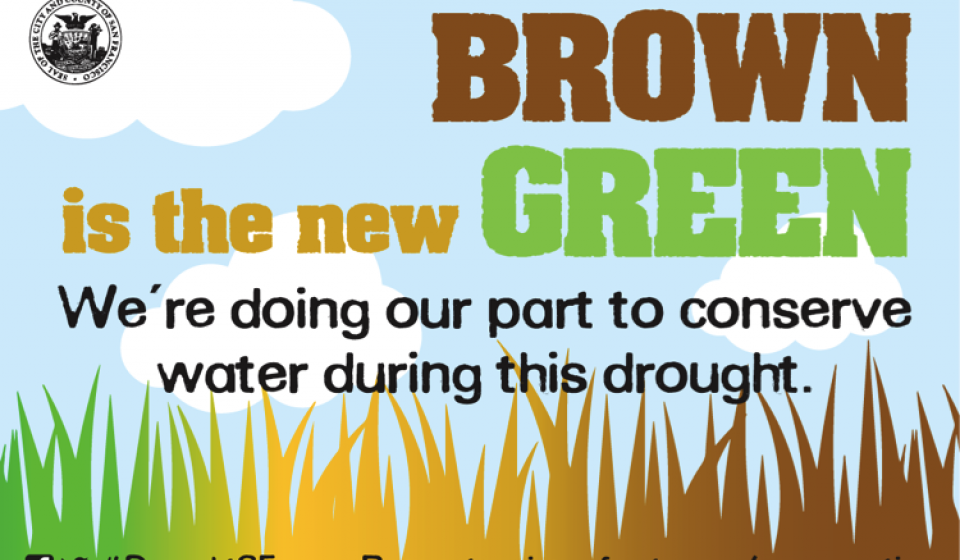 Learn more about using water wisely
Eat Sustainably
In partnership with Bon Appétit, USF buys more than 20% of its food from locally grown farms. We reduce food waste by buying healthy and delicious fruits and vegetables that do not meet supermarkets' strict standards for size and appearance.
Learn more about eating sustainably
Green Happens Here
View the University of San Francisco Sustainability Brochure [PDF] »