Drive Less, Drive Green
Bike, Walk, or Use Public Transit
To green your commute, there are a range of options available that are good for your pocketbook and good for the planet. Carpooling or biking even once or twice a week helps reduce your environmental impact. If we each do our small part, collectively we can make a difference. USF has a range of programs to encourage students, faculty and staff to get out of their cars. 
USF Sustainability Fact
Only 26% of USF students and employees commute alone to campus.
Our Impact
USF provides bike storage, free transit passes, and other transportation programs, including SF Muni Class Passes for the fall and spring semesters for traditional undergraduate students.
Ten Zipcars for hourly rent are now available at USF! Students 18 and older can join Zipcar for just $15. Just enter the code "usfzipcar" when you are registering. Faculty and staff can join for a discounted annual fee using their USF email address to register.
USF students will soon be able to use Don's Dollars to pay for their Uber rides. Uber is a mobile app-based ride service where riders can reserve a car, track the GPS location of the car, and pay for the ride via the app.
USF offers carpooling or vanpooling resources. Visit Rideshare for more information on commuting alternatives.
The Guaranteed Trip Home Program is available to faculty and staff who carpool or take public transit to work. The program is intended for those employees who live within the Bay Area and are forced with an emergency that requires an immediate departure from campus to home.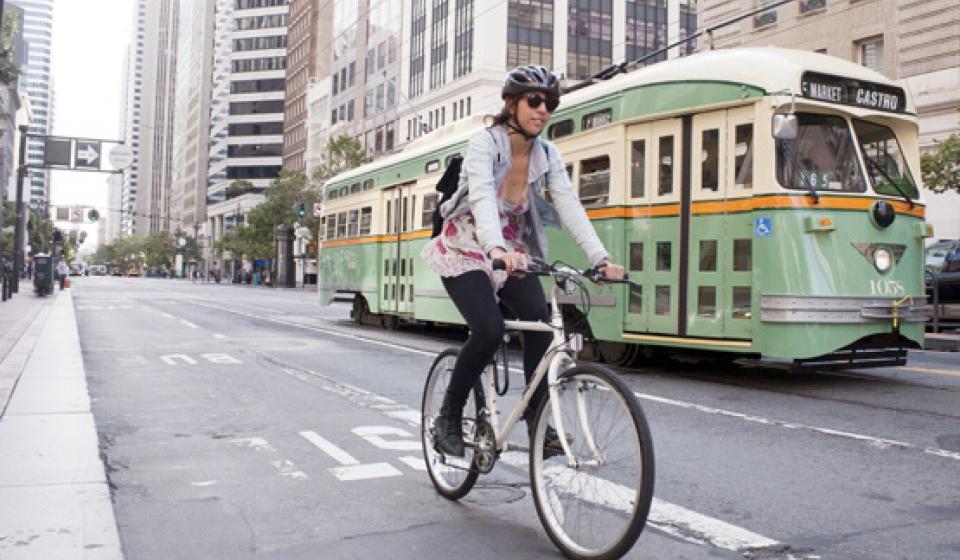 Call to Action
Take Public Transit or Ride Your Bike to Campus
USF provides bike storage and other transportation programs, including discounted SF Muni passes for the fall and spring semesters for undergraduate students. All faculty and staff are eligible to set aside pre-tax dollars for qualified commuting expenses up to the monthly IRS limit. Full-time faculty and staff who do not have a university parking permit and who are not listed on a carpool parking permit may qualify for a USF commuter subsidy contribution of up to $70 per month. For more information, please visit Human Resources' Commuter Benefits web page.
Leave Your Car at Home
There are many options that make it easy to get around San Francisco without the hassles of owning a car.  You can join Zipcar or Uber as alternative transportation options.
Carpool
Explore carpool and vanpool resources at Rideshare.
Resources