Use Energy Efficiently
Act on Climate Change Now
From Pope Francis' encyclical on the environment to the Paris Climate Agreement, it is clear that human-caused climate change is a reality. As a good steward, we have a moral imperative to act now on climate change.
The USF Climate Action Plan [PDF] identifies strategies for becoming carbon neutral, including to conserve energy and carbon and increase energy efficiency and renewable energy.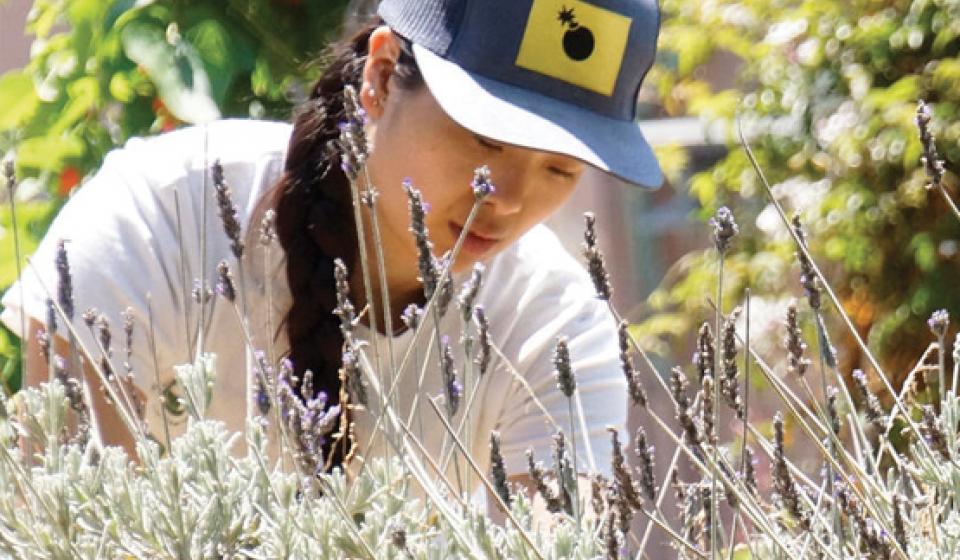 USF Sustainability Fact
Rooftop solar photovoltaic panels generate 5% of the electricity that USF consumes, avoiding 325,000 pounds of greenhouse gas emissions each year.
Our Impact
Employees and campus residence engaged to reduce energy use through behavior change programs such as the "Adopt A Light" campaign to turn off lights when they are not in use and "Power Down: Unplucked" campaign to encourage students to shut off unused plug loads.
Call to Action
Unplug It
Don't be an energy vampire—reduce your energy use by 5–10% when you unplug your cell phone charger, turn off your computer monitor, and switch off other electronic devices when not in use. When left plugged in, our electronic gadgets and basic appliances still use what's called phantom or vampire energy even when they are turned off or in sleep mode. A plugged-in cell phone charger sucks energy even when it's not charging your phone.
Enroll in CleanPowerSF
If you pay for your own utilities, enroll in CleanPowerSF, San Francisco's Community Choice Aggregation program, which offers cost-effective, cleaner energy alternatives for your home. Enrolling in CleanPowerSF's 100% renewable SuperGreen energy is the number one action San Francisco residents can take to help the City reach its climate action goals.
Buy Energy Efficient Appliances
When it is time to buy a new appliance, office equipment, or electronics, an easy way to save energy (and money) is to purchase an ENERGY STAR certified product.
Swith to LED Bulbs
Switch to LED bulbs in your home and on your desk. LEDs use at least 75% less energy than incandescent bulbs and last up to 25 times longer.
Learn More
Beloved In Nature