Teaching Retreat
Early in the fall semester, faculty can apply to spend a weekend away reimagining one of their courses with the support and facilitation of the CTE and colleagues from across the University.
Applications open in August.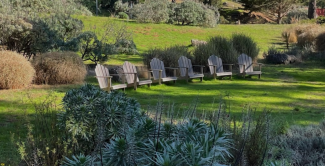 Ready to renew and re-energize your teaching? This fall, CTE will bring together a small group of faculty for a weekend retreat at the Christian Brothers Center in Napa.  We'll spend the weekend reimagining our courses and honing pedagogical techniques, with a focus on student learning, student engagement, and integrated course design. The retreat will provide time to focus intently on designing a new course or redesigning an existing course.