Womxn of Color Leadership Conference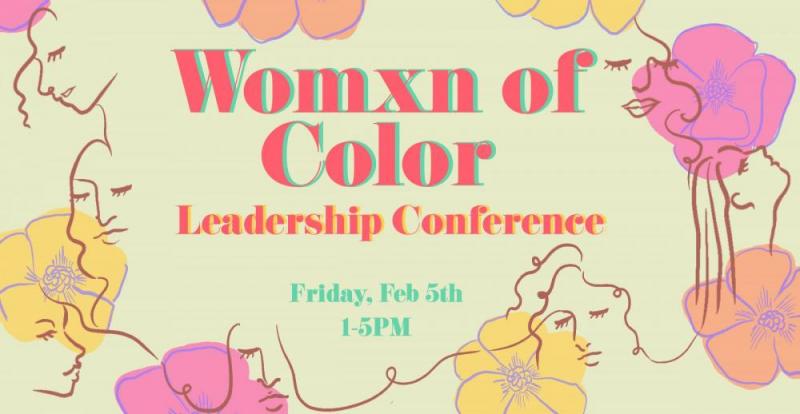 Friday, February 5, 2021
1:00 - 5:00 pm PST
Conference Opening  Conference Keynote
The Office of Diversity Engagement and Community Outreach and the Cultural Centers are excited to present the University of San Francisco Womxn of Color Leadership Conference. By drawing on our past, reflecting on our present, and envisioning our future the USF Womxn of Color Leadership Conference creates a cross-cultural space for sharing and building with and for each other that will harness and develop the individual and collective capacity of womxn of color leaders.
Why WomXn?
As a community, we understand that there is no single story when it comes to being womxn and we recognize the systemic oppression of marginalized genders. Our use of the "x" in womxn demonstrates our intentional effort to recognize that there are also feminine-identifying non-binary and genderqueer people that experience the effects of sexism and genderism. We welcome all womxn of color, including those who identify as transgender, non-binary, or genderqueer. The "x" asserts that not everyone identifies within the gender binary. This allows us to collectively consider the struggle and resilience of those in our communities that identify as transgender, non-binary, and genderqueer.
This event is open to all USF community and the general public. While registration is free, we welcome sliding scale donations to help offset the cost of the conference. No one will be turned away for lack of funds.
USF accommodates individuals with disabilities. If you need a disability-related accommodation, please contact the Office of Diversity Engagement and Community Outreach at diversity@usfca.edu or (415) 422-2821. Requests should be made by at least 14 days in advance of the event.
Conference Schedule
| Time | description | location |
| --- | --- | --- |
| 1:00 - 1:45 pm | Conference Opening | Live Zoom Webinar |
| 2:00 - 2:45 pm | Session Block 1 | Zoom Rooms |
| 3:00 - 3:45 pm | Session Block 2 | Zoom Rooms |
| 4:00 - 5:00 pm  | Keynote and Closing | Live Zoom Webinar |
All conference times are in Pacific Standard Time (PST).
Learn more about the sessions and other featured speakers on our 2021 program page.
Keynote Speaker: RyanNicole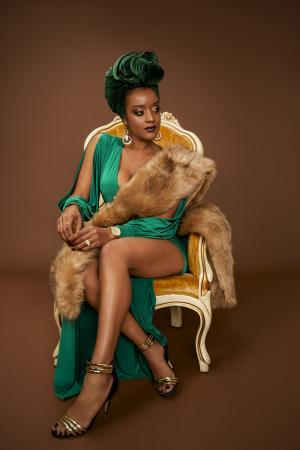 GRAMMY®-nominated quadruple treat, RyanNicole "utilizes every gift available to her for the liberation of all people". Affectionately titled the "4A", RyanNicole seeks opportunities to empower and inspire by way of her pursuits as an award winning artist, actress, athlete, activist.
RyanNicole is a GRAMMY®-nominated (Alphabet Rockers) MC & Poet whose lyrical prowess has been exploited on international stages and web platforms (Team Backpack), garnering fans in the thousands across the globe. She is a TEDx Fellow, whose musical compositions include a solo mixtape, entitled Dis'Onance and several collaborative efforts with her group Nu Dekades (dec-ades) and other artists. RyanNicole has performed with a wide array of artists and persons of influence, most notably President Barack Obama.
RyanNicole has served her community as an organizer and activist for 2 decades. She holds the distinction of becoming one of the youngest non-profit executive directors in the Bay Area, where she received a 2-year fellowship in prestigious leadership program, LeaderSpring. RyanNicole now supports various community organizations and initiatives as a business consultant, providing counsel in capacity building, fundraising, marketing/branding and program development.  Her client list includes KALW, EastSide Arts Alliance, San Francisco Foundation, and Alliance for Safety & Justice among others.