Faculty
---
Dean's Welcome
Welcome to the USF School of Education!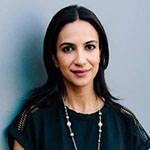 I am delighted to welcome you into a community of scholars committed to leveraging their research and teaching towards advancing social justice and educational change. We deeply value the expertise and insights that our faculty bring to the school and our students.
This Faculty section has been designed to assist full-time and part-time faculty in our community in dealing with the most frequent questions and concerns that may arise. It references specific websites that detail University and School of Education policies and procedures. I encourage you to review and reference this Faculty section as as needed.
For new full-time and part-time faculty joining our community this Spring 2023, please see our welcome letter that includes dates for new faculty orientation and answers to frequently asked questions.
Thank you for all that you do for our students!
Sincerely,
Shabnam Koirala-Azad, Dean