USF Food Pantry
The USF Food Pantry is open for fall 2021!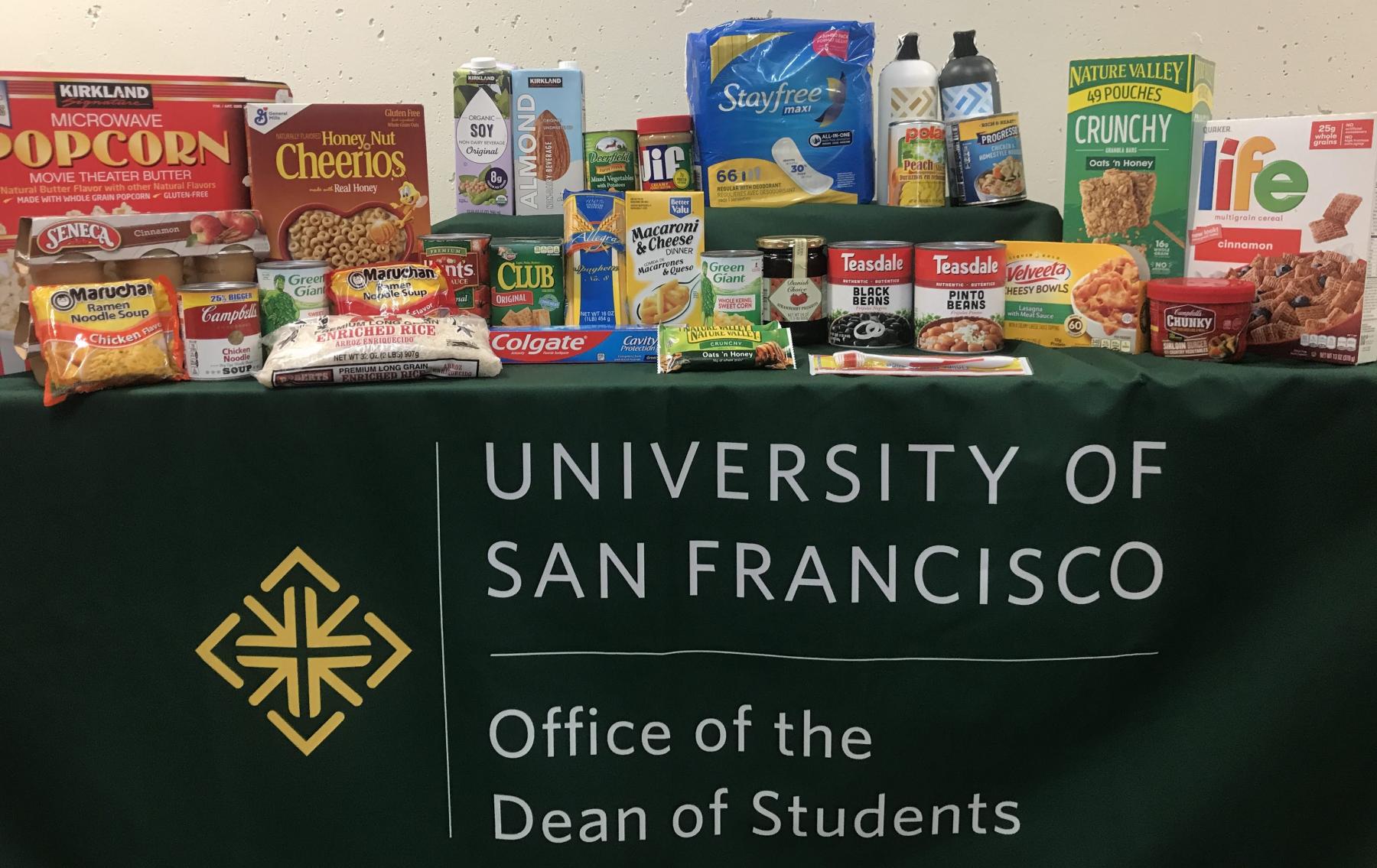 The pantry is an intermediate, short-term solution for any registered USF student to receive food and toiletry resources. We are open on the following days from 2:30pm - 4:30pm:
September 3
September 17
October 1
October 15
October 29
November 12
December 3
Students are invited to stop by the pantry, located on the basement floor of the Gleeson Library at room G04, and take the items that they need. Items are available on a first-come, first-serve basis until our supply is depleted. You will be asked to check-in via QR code before entering the pantry.
If you have any questions, please email Kahanu Salavea, Pantry Coordinator at usfpantry@usfca.edu or call 415-422-4099 (during business hours Monday thru Friday from 9:00am - 5:00pm).