Esther Madríz Diversity Scholars
This living-learning community explores issues of diversity, inequality, social justice, and social change. To do so, we draw upon the idea of "crossing borders and discovering home." For us, borders refer to real and imagined boundaries placed around us as individuals, and as members of various communities. Named after the late Esther Madríz, beloved USF professor of sociology who embodied the Ignatian ideals of education of the whole person as a means toward social justice, Esther Madríz Diversity Scholars examine and challenge these boundaries to gain a fuller understanding of ourselves and the world around us.
Students in this program will explore the forty year culture of hip-hop, which started as Bronx neighborhood jams, and has become a multi-billion dollar business as well as a global "underground" network of youth subcultures. Throughout the year we will examine the four artistic elements of hip-hop (MCing, DJing, B-boy/B-girling and Graffiti Writing) and their social and cultural contexts. We will approach hip-hop through sociological frameworks to explore the role of poverty, globalization, immigration, racism, sexism, homophobia, unemployment, incarceration, and urban marginality on the creation and consumption of hip hop in the US and beyond. In addition, we will investigate how issues of "race" and authenticity as well as capitalism and commercialization impact the culture and ultimately the life chances of the hip-hop generation. Finally, we will examine hip hop's potential as a tool for activism. Can young people channel the culture's transformative power? Can it unify the dispossessed across national borders? Can activists & community organizers address the negative aspects of the music? In other words, can this complicated social phenomenon create positive political change?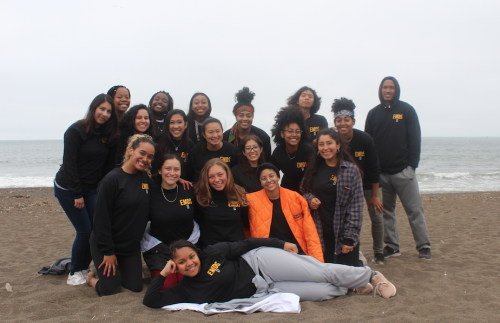 Upon successful completion of the year, Esther Madríz Diversity Scholars fulfill these core requirements:
Social Science (Core E)
Cultural Diversity (CD)
Service-Learning (SL)
Successful applicants will live in the designated space for Esther Madríz Diversity Scholars in Toler Residence Hall. All community members are required to enroll in the EMDS courses for both fall and spring semesters.
This learning community is a collaborative effort between the Sociology Department, the Leo T. McCarthy Center for Public Service and the Common Good, and SHaRE.