2019 Go Move Challenge: Week Two Recap
Published Friday, February 8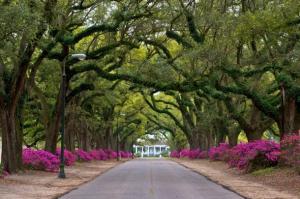 The numbers continue to be impressive: over 2,500 faculty and staff from 23 participating Jesuit institutions, including our AJCU National Office staff, have accumulated more than 325,000 minutes of activity! The AJCU institutions who are new to the Go Move Challenge this year have brought with them an unparalleled enthusiasm to move, despite record winter weather. Our institutions kicked off the challenge in all sorts of creative ways:
A group of colleagues at Spring Hill College took a walk on their beautiful avenue of the Oaks to get off on the right foot
Creighton University kicked off the challenge with their annual cardio-a-thon fundraiser for the American Heart Association
The University of San Francisco kicked off the challenge with the ultimate fun zone, comprising of corn hole, basketball, soccer, giant Jenga and giant Connect Four at their Koret Recreation Center.
As displayed on social media, participants are certainly showing their creativity in earning their minutes:
Shelia Kershek, Marquette University, got her move on by power walking in Vegas before seeing the amazing Van Morrison show.
Matt Chesley, University of Detroit Mercy, was excited to hit the streets of Detroit for a run once the snow melted a bit.
Remember to join the Go Move Challenge Group on Facebook to see all the photos and stories, and post yours for a chance to be featured!
Leaderboard
The leaderboard is ever changing, so visit the Go Move Challenge website to see the most current standings! To date, the universities with the most minutes by region are:
East Coast: Saint Peter's University
Midwest: Creighton University
West Coast: Santa Clara University
South: Spring Hill College
Inspiring Colleague of the Week
Simone Billings, Santa Clara University (SCU), is spending the semester in Malta as a Fulbright scholar. Despite her busy schedule, she makes times to exercise daily. She feels obliged to make more time to work out in February to help contribute to SCU's minutes or to her team's minutes.  She believes that the challenge helps to build camaraderie among team members and between the universities. It also helps to instill the habit of working out to help take care of yourself.
She shares in her own words, "I've been at SCU since 1980 and have always appreciated being able to use the gym or rec center on campus, whether the pool, the courts, or the machines.  I think the Go Move Challenge fits into helping all of us develop and maintain the machines that are our bodies. And, I love seeing Facebook photos of people at their different schools and in different climates still being hardy beasts! Those who work out in the snowy locations outside earn and deserve much respect!"
Share Your Experiences
How has Go Move inspired you? Share your experiences with us!
There are 20 more days to go before the winning institutions are announced! Keep moving and logging your minutes. If you have any questions, please contact the Go Move Challenge administrator, Suzy Kisylia, at skisylia@usfca.edu.