Logging into the AxiomMentor Site
To access the AxiomMentor site, follow the below instructions. If you have issues accessing the site, please use the "Contact Support" link found at the bottom of the site page, or email the IRB. 
Access the AxiomMentor site - be sure that you are already logged into MyUSF to access the site through single sign-on. 

If you are not logged into MyUSF, you can log into the site directly by entering "usfca" in the Institution ID field and then clicking on Single Sign-On. Do not fill out the User or Password section of the form.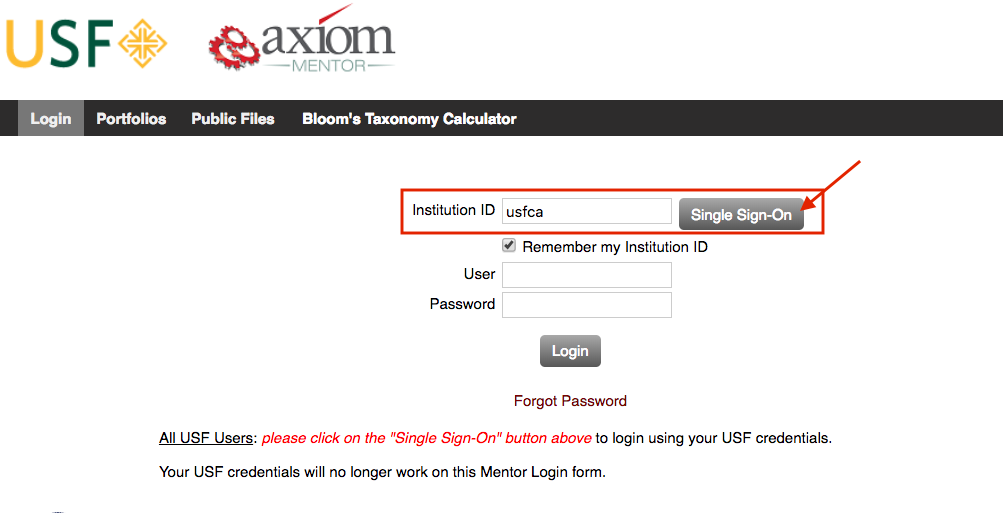 After you log into the site, you should be taken directly to the main IRB tab. If for some reason you are not, simply click on the IRB tab at the top of the page to access the main features of the site.