Instructions for Entering a New IRB Application
Applications submitted to the IRB for review may take up to 3 weeks to process. Be sure to submit your IRB application at least one month prior to the projected start date of your research. To minimize review delays, ensure that your application is complete and your faculty advisor grants their approval through the AxiomMentor site. 
IRB Application Checklist
In preparing your IRB application for review and to avoid undue delays in the review process, applicants will need to include the following components with their submission: 
Informed Consent Form, and/or Assent Form and Parental Consent Form, as applicable
Copies of all questionnaires/surveys, interview scripts, etc.
Copy of certificate of completion for CITI Human Research Subjects training
Advisor approval (granted through AxiomMentor site)
Step-by-step Instructions for Submitting a New IRB Application through AxiomMentor
After logging into the AxiomMentor site, click on My Applications located in the left-hand toolbar.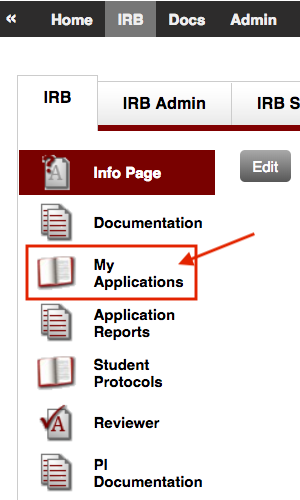 Click on Create New Application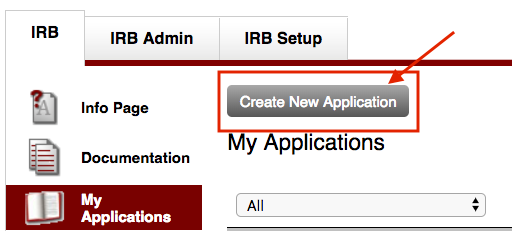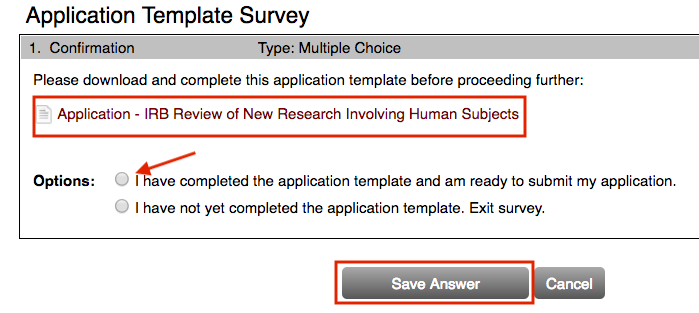 Click on "I have completed the application..." and Save Answer
Fill out the online form 
Upload completed application to "Upload Protocol Description"
Upload completed Informed Consent document to "Upload Consent Form" 

When you click Save, an email notification will automatically be sent to the IRB Chair, IRB Coordinator and your advisor informing them of your submission of a new protocol. 
Uploading Additional Documents to your Application
Additional supporting documentation (interview/survey questions, etc.) will need to be uploaded after you submit your application by following the below instructions: 
In the My Applications screen, click on the Title of your submitted protocol

Click on Upload Docs at the top of the page

Select the appropriate File type and File to upload
Click Save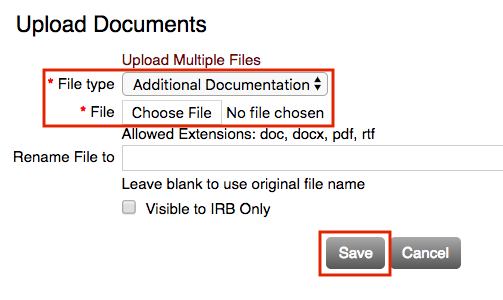 Newly submitted IRB applications are reviewed by IRB staff to ensure all necessary documentation has been included. Applicants will be notified by email when their application is sent out for review or if their application is incomplete. The average turn-around time for reviews on complete applications is 2 to 3 weeks. Applicants can check the status of their application by logging into the AxiomMentor site and clicking on their submission under My Applications.