How to Submit a Modification Application to the IRB
All changes to your study, even minor ones, must receive IRB approval before you implement them. To submit a request for modification, follow the instructions below: 
Download and complete the Modification Application form and get your faculty advisor to sign the completed form
Log into the AxiomMentor site and click on My Applications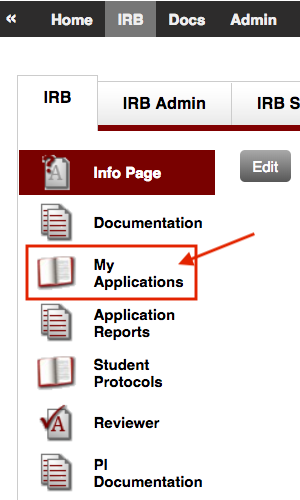 Click on the Title of the protocol that you will be requesting a modification on

Scroll down to the bottom of the page to locate the Modifications tab and click on the tab, then click on Upload New Modification

To upload additional supporting documentation for your modification request, click on the red paper icon in the Status bar and select Upload Additional Docs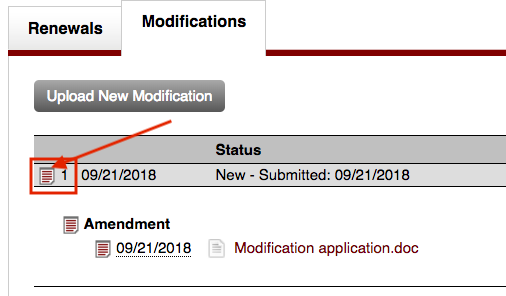 An email will automatically be sent to the IRB Chair and Coordinator upon successful upload of your Modification Application. IRB staff will review your application within 2 to 3 weeks. Approval notification will be sent by email.