Meet the Staff
Tom Merrell
Assistant Dean and Director
merrellt@usfca.edu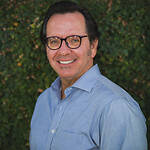 Tom Merrell is a graduate of Santa Clara University where he received his Master's degree in Special Education. Prior to coming to USF, he worked as a special educator and teacher trainer for the Santa Clara County Office of Education in San Jose, CA., and Santa Clara University, Santa Clara, CA. Tom's teaching and research interests include educating at-risk and gang-identified youth; accommodations, documentation, transition, and assessment of adults with LD & ADHD; and program evaluation, including retention of students with disabilities.
Jessica Kench
Associate Director & Disability Specialist
jskench@usfca.edu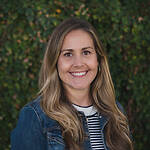 Originally a native of northern Virginia, Jessica has lived in San Francisco since 2006. She earned her Bachelor's degree from the University of Vermont and her Master's degree in Family Studies from Miami University in Oxford, Ohio. Her experience in working in education includes tutoring, working in residence life, academic advising, and disability services. Prior to working at the University of San Francisco, she advised students on academic probation and coordinated services for students with disabilities at the Art Institute of California, San Francisco. When she is not at USF, you'll find her spending time with her 2 young daughters and husband, cooking, and taking advantage of all that San Francisco has to offer! 
Antonia DeMichiel
Disability Specialist
antoniad@usfca.edu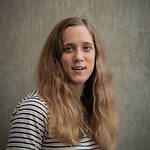 Antonia is a proud Bay Area native, University of Oregon alumni, and graduate of USF's Higher Education and Student Affairs Master's program. After completing her undergraduate degree, Antonia served as a volunteer with Jesuit Volunteer Corps in Santiago, Chile before returning to her Northern California roots. Her professional practice is deeply informed by her lived experience as a woman with a physical disability and the principles of the social model of disability. Antonia uses her passion for student development theory and identity exploration to build rapport with her students. Outside of work, she enjoys adaptive CrossFit, rock climbing, and exploring new restaurants.
Susana Pineda
Disability Specialist
spineda2@usfca.edu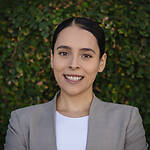 Susana Pineda is originally from Guatemala and moved to Los Angeles, California at the age of three. With the support of her family, Susana completed her Bachelor's degree from the University of California, Davis, and her Master's in Educational Counseling from the University of Southern California, where she received exposure in helping students at a higher education setting primarily in disability services. Now, she begins her new role as a Disability Specialist for Student Disability Services (SDS) at USF. Her hope is to promote educational equity, emphasize students' strengths and empower them to recognize their resilience and ability to thrive. During her free time, Susana enjoys eating Mickey-shaped treats at Disneyland (and getting on a ride or two), going on outdoor adventures/traveling, and spending quality time with family and friends.
Melissa Bautista
Office Coordinator
mrbautista@usfca.edu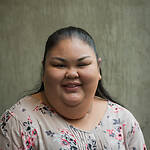 Born and raised in the Bay Area, Melissa graduated from USF in 2018 with a degree in Psychology. During her years as an undergraduate, she worked as a student worker at the Learning, Writing, and Speaking Center. Melissa is interested in pursuing her Master's Degree either in Counseling or Special Education. In her spare time, she enjoys spending time with her family, especially with her younger sister.

 
Rocelyn Dacre
Disability Specialist
rmdacre@usfca.edu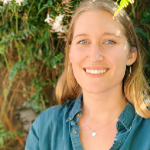 Rocelyn is a recent alumna of USF, receiving her Master's in Counseling Psychology and PPS Credential in 2021 after working as a Graduate Assistant at SDS. Prior to her return to SDS, Rocelyn spent the 2021-22 school year working as an elementary school counselor at Coleman Elementary School in San Rafael. She has returned to SDS as a temporary Office Coordinator, utilizing her love for interactive work, helping students succeed, and focusing on making the office of Student Disability Services a helpful and cheerful environment for all. When she's not at USF, Rocelyn loves going to San Francisco parks and beaches with her dog, Tracy, watching Law & Order: SVU and eating burritos on 24th street.