Events
ADEI strives to develop programs and initiatives that respond to and assess ever-changing campus climate needs while also proactively designing spaces for community building through various events.
Staff and Faculty of Color Receptions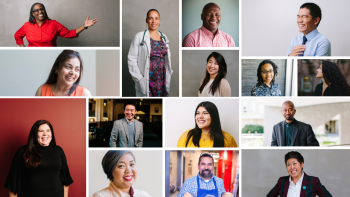 In collaboration with the Faculty of Color Writing Retreat coordinators, Professor Stephanie Sears (Sociology) and Professor Evelyn Ho (Communication Studies), ADEI invites faculty and staff of color for its annual receptions. These receptions serve as a time and space for faculty and staff of color to come together to build community with colleagues across the university campus.