Staff
Michael Rozendal
Academic Director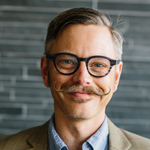 I have been with the Center since 2011. I am also an Associate Professor in the Rhetoric and Language Department. My research focuses on 20th and 21st century culture and literature with an emphasis on the intersections of print culture, politics and aesthetics. My interest in communities of writers has fueled my recent first year seminars "Writing about Social Movements," "Writing San Francisco: Bohemia, Counterculture, Subcultures," and "Telling San Francisco's Stories."
Hometown: Canyon, Texas
Favorite place in the City: Biking the Wiggle
Fun Fact: I played the piccolo in a high-stepping marching band through my undergraduate years.
Mary Coen
Administrative Director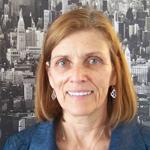 I have been with the Center since 2007. In addition to my role as Administrative Director, I am also the Fieldwork Placement Coordinator and enjoy setting students up for success in the local schools! Additionally, I oversee the STEM Education minor. My BS is in Education from the College of Mount St. Vincent, NYC, and MS is in Organization Development from right here at USF. I have experience teaching in both general education and special education classrooms.
Hometown: Greenpoint, Brooklyn, NY
Favorite place in the City: The zoo!
Fun Facts: I have 4 children and 5 grandchildren (so far). I'm passionate about health and fitness.
Melissa Hope
Program Manager and Adviser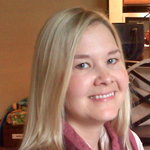 I have been with the Center since 2008. In addition to serving students from my office at USF, I have traveled with students to support their teacher preparation and development in Korea and Belize. Currently, I am the Assistant Director of Project Learn Belize, an immersion program offering students the opportunity to teach in classrooms in Dangriga, Belize every January. I have a BA in Psychology from Western Washington University, and a MA in Organization and Leadership from the School of Education here at USF. I come from a family of teachers with passion for experiential and multicultural education.
Hometown: Friday Harbor, San Juan Island, WA
Favorite place in the City: Golden Gate Park, of course!
Fun Facts: I enjoy leaving the country as often as possible, hiking in the North Bay, and exploring the many surrounding wineries. I'm also an awesome snorkeler!