FGI - First Generation Initiatives
Mission Statement
First Generation Initiatives (FGI) at the University of San Francisco is responsible for first-generation student support and programming for first-generation undergraduates.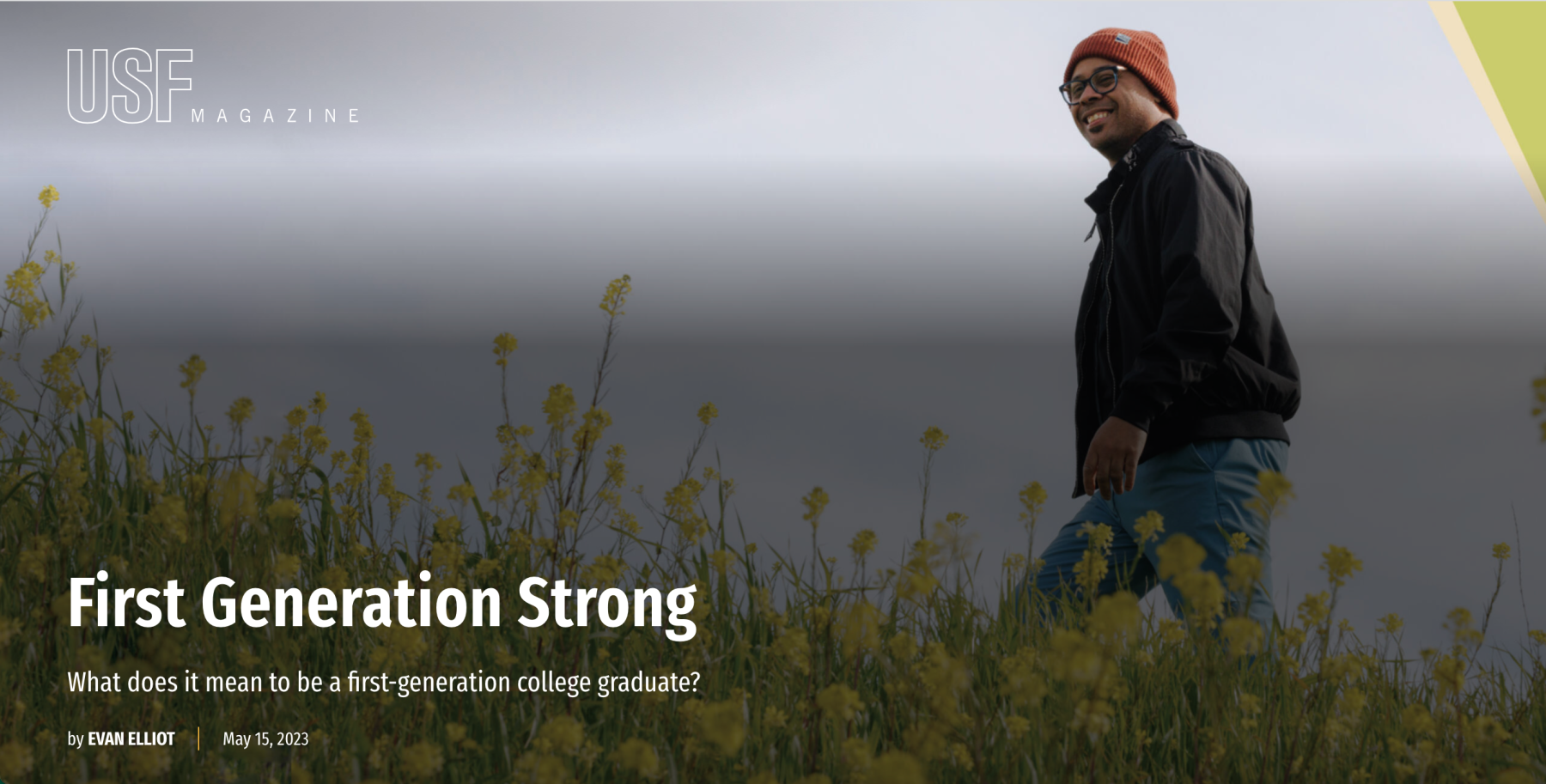 First Generation Strong
What does it mean to be a first-generation college graduate? In the past 20 years, USF has become a magnet for students who are first in their families to attend college. 
Read more here. 
Definitions 
 A first-generation student is the first person in their immediate family to attend college in the United States.