Residence Hall Closing Information
Checkout Process
1. Check Out During Desk Hours:
All students MUST checkout at the Front Desk of their hall. 
2. Checkout during a Desk Closure:
If you are checkout during a desk closure, you must drop off your RAC at the designated drop box at your front desk, and email usfhousingassignments@usfca.edu.  See pictures at the bottom of this page.
*Any student who does not return their RAC to the front desk or the designated drop box will be fined $30.
**Fulton House Residents - please leave your gate key on the desk in your room.**
---
Spring Move-out Date
Checkout is on Saturday, May 20th, 2023 at 12NOON - all residents must be fully moved out by then.
---
Room Checklist
YOUR ROOM MUST BE IN THE SAME CONDITION AS WHEN YOU MOVED IN. You are subject to being fined if your room is not in the same condition and you have not completed the below checklist items.
Make sure all of the following are completed prior to the LAST person departing:
All of your personal belongings are removed. Any items left behind will be disposed of and you will be fined.

All of your personal decorations are off of the walls, windows, doors and mirrors.

All food is removed.

All trash everywhere is taken out.

Close and secure all windows; leave window blinds pulled up.

Turn off overhead light.

All surfaces cleared and wiped down.

If you have a Collegiate Concepts rented micro-fridge, please unplug and defrost 48 hrs prior to your move out. (This DOES NOT INCLUDE LV kitchen refrigerators- those should remain plugged in.)
---
Mail 
For all residents except Loyola Village residents: Please clear out your mailbox when you leave campus. Any letter mail that is delivered after May 21st, 2022, will be returned to the sender. Please ensure you have updated your mailing address for any mail you expect to receive following your move out. We will NOT be providing any mail forwarding assistance.
Loyola Village residents may go to the USPS site to complete a mail-forwarding form. Loyola Village mail is managed by USPS. 
Student Housing will send notice out to anyone who has an unclaimed package with further information about pick up opportunities. If you have any urgent, timely concerns about your mail or package, please email SHaRE@usfca.edu. 
---
 RAC Drop Box Return Pictures:
Fromm: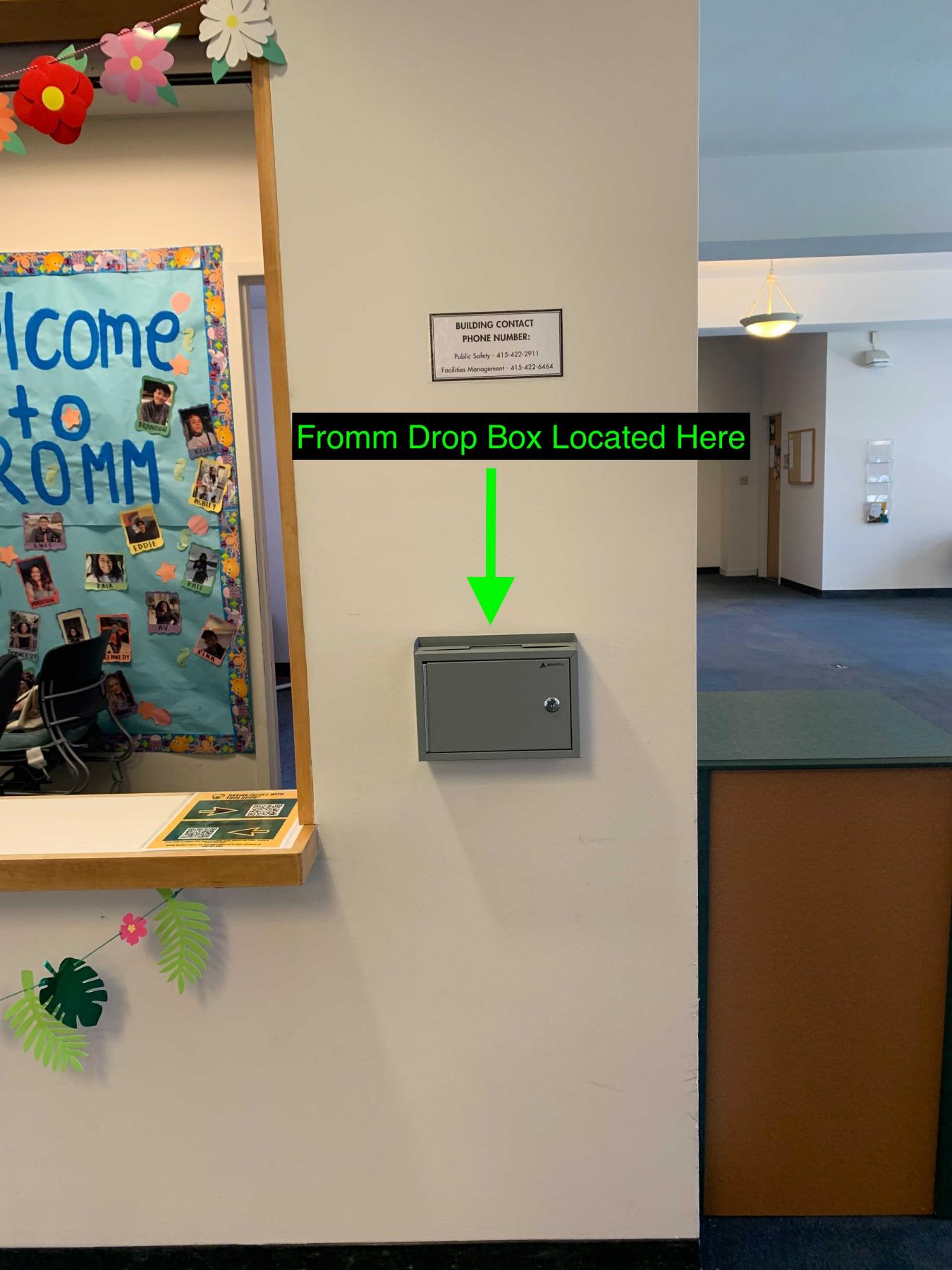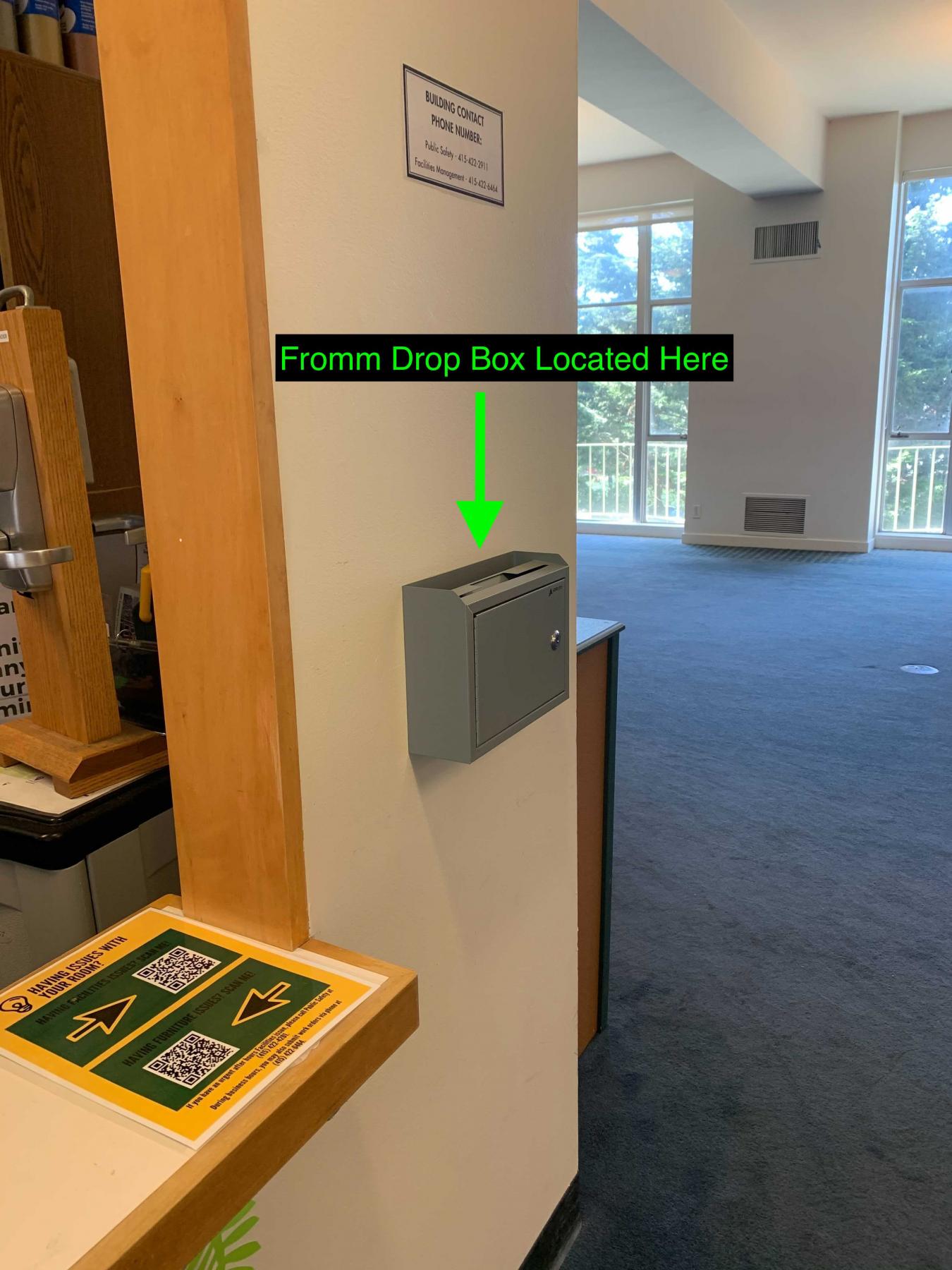 Toler: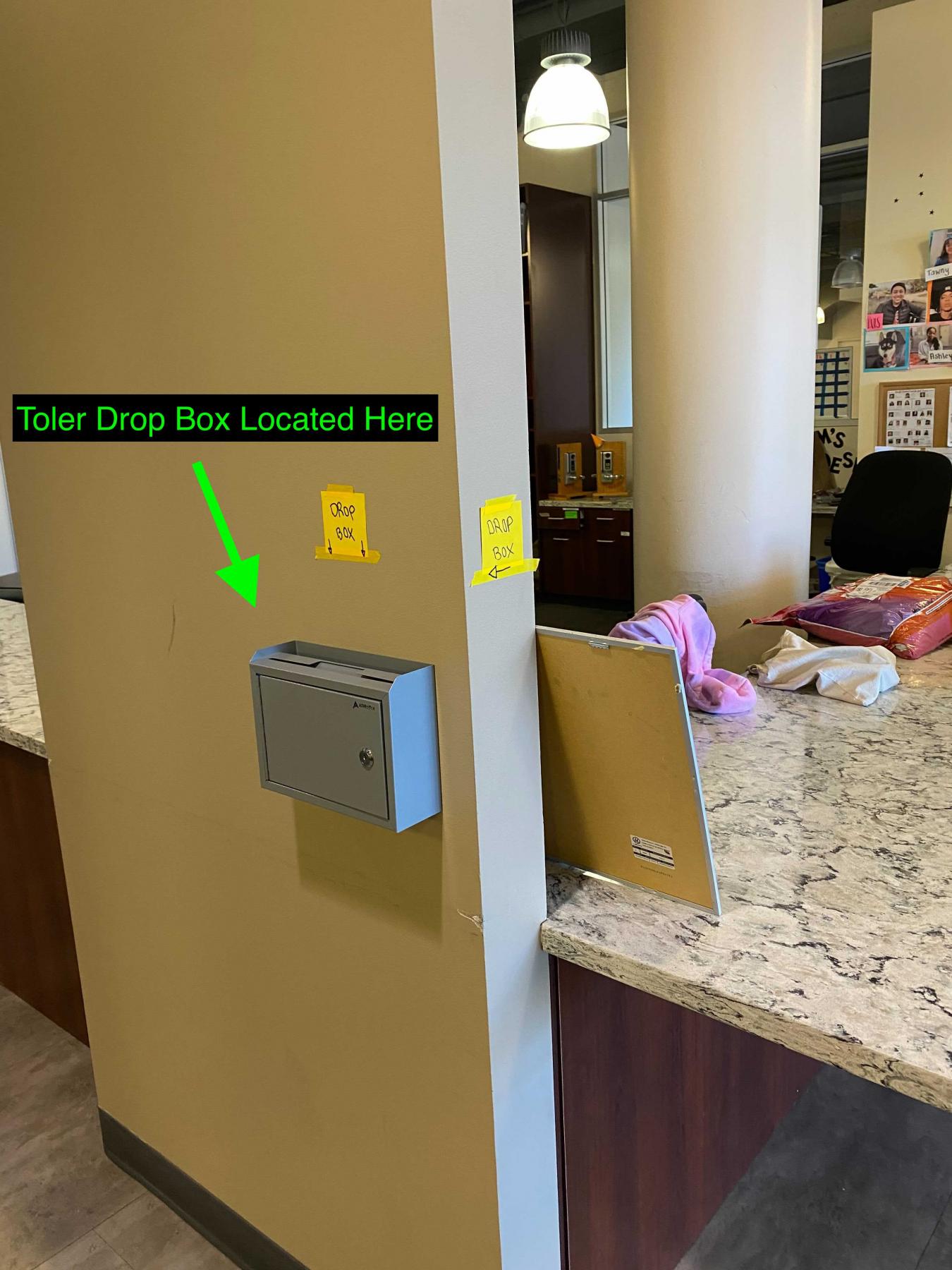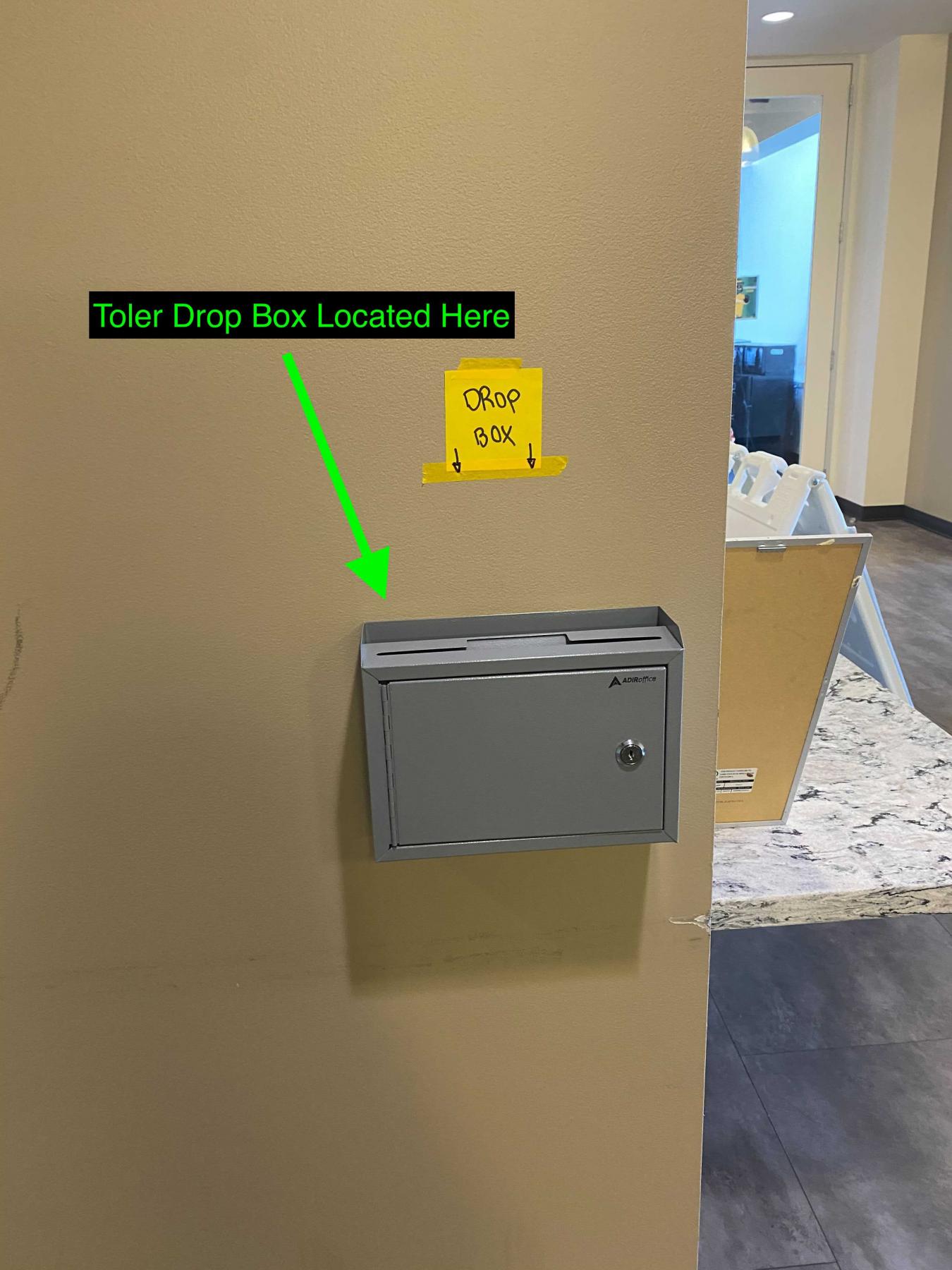 Loyola Village: