2020 Go Move Challenge: Week One Recap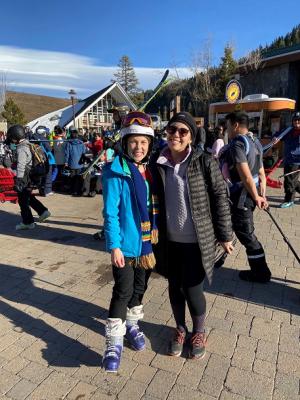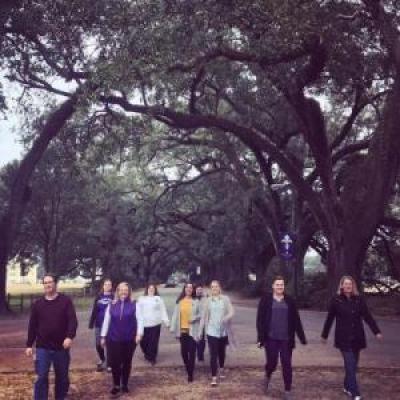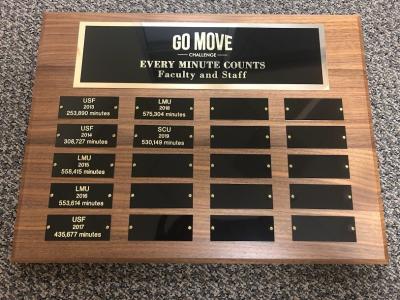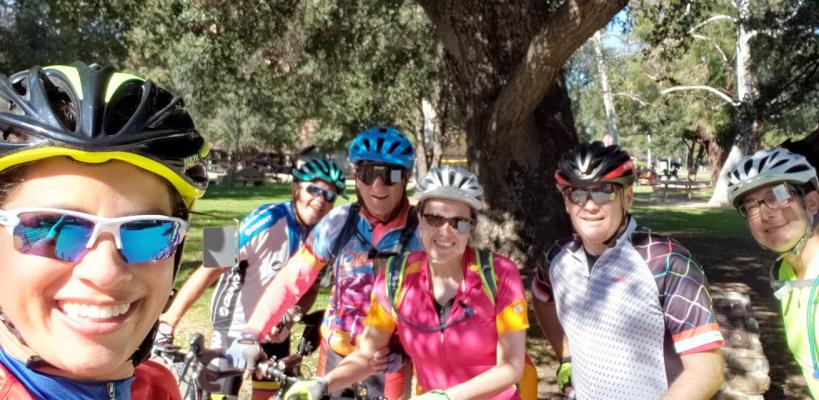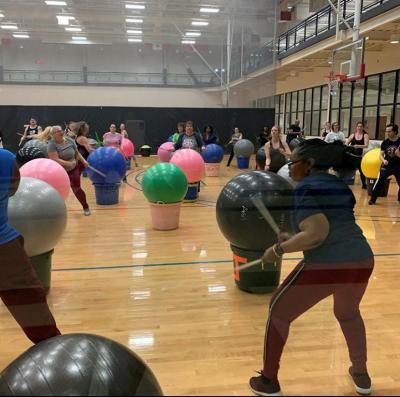 Previous
Next
Published February 7, 2020
A week into the eighth annual Go Move Challenge and the numbers continue to be impressive: over 3000 faculty and staff from 26 participating Jesuit institutions, including our AJCU National Office staff, have accumulated more than 325,000 minutes of activity! The AJCU institutions who are new to the Go Move Challenge this year have brought with them an unparalleled enthusiasm to move, despite record winter weather. Santa Clara once again proves to be the team to beat! Our institutions kicked off the challenge in all sorts of creative ways:
 The University of Detroit Mercy's kickoff involved cardio drumming.  Think drum sticks, exercise ball, bucket and loud music. Similar to Zumba but with drumming. Awesome video on the GMC Facebook page.
A group of colleagues at Spring Hill College took a walk on their beautiful Avenue of the Oaks to get off on the right foot.
Le Moyne is awarding Go Move Challenge t-shirts to the first 50 colleagues to register for the challenge who track 400 minutes!
Regis University's Wellness and Recreation team posted videos of their favorite exercises throughout January to pump up their employees and get them ready for February 1.
The University of San Francisco kicked off the challenge with a lunchtime walk to Golden Gate Park, followed by a tailgate/women's basketball game and cornhole contest. Fun for the whole family!
Creighton University created a wake-up workout group to encourage employees to wake up early and hit the treadmills as a group.
As displayed on social media, participants are certainly pumped to earn their minutes:
Sarah Jurewitch, Loyola University Chicago, is getting her move on with her fluffy child who is also thrilled to move more this month.
Rosie Pullido, Loyola Marymount University, rides her bike with colleagues to earn her minutes.
Will Konrad, Spring Hill College, is marching with a band in the Mobile, AL Mardi Gras parades. A very unique way to earn minutes!
Colleagues at Gleeson Library, of USF, set up an awesome Go Move book display, including books such as the Training Bible, The Enlightened Cyclist, Yoga, Hiking, Tai Chi, Couch to 5K, and more!
To stay in the loop with Go Move Challenge happenings and to get motivated by seeing how our fellow Jesuit colleagues are moving this month, connect with us on Instagram, Facebook, and Twitter
Leaderboard
The leaderboard is ever changing, so visit the Go Move Challenge website to see the most current standings! To date, the universities with the  minutes by region are:
East Coast: Fairfield University
Midwest: Creighton University
West Coast: Santa Clara University
South: Xavier University
Inspiring Colleague of the Week
Is your colleague an inspiration for the Go Move Challenge? Do you have a personal wellness journey that you would like to share? Share the story for your colleague or yourself here.
Share Your Experiences
Check out what Le Moyne has planned this month, as shared by Annie Steve, Le Moyne's challenge admin...
"We started out the first Monday with Setting Intentions Yoga. This Friday we will have a Go Red for Women Event, which faculty and staff are invited to wear red to increase women's heart health awareness. A representative from the Heart Association will be in attendance, along with Excellus, to provide information on rewards and incentives for doing healthy activities that fit into your lifestyle. There is a walk/run during this time to get in extra minutes. A new challenge that we started this year is the Ironman Challenge. Teams or individuals must complete 2.4 miles swim, 112 mile bike, and 26.2 mile run/walk/elliptical by the end of February." Way to go Le Moyne!
How has Go Move inspired you? Share your experiences with us!
---
There are 22 more days to go before the winning institutions are announced! Keep moving and logging your minutes. If you have any questions, please contact the Go Move Challenge administrator, Suzy Kisylia, at skisylia@usfca.edu.