2023 Go Move Challenge: Week Two Recap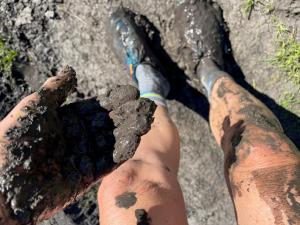 Published February 10, 2023
The Go Move Challenge is nearing the half way point and the numbers continue to be impressive: over 3600 faculty and staff from the 23 participating Jesuit institutions have accumulated more than 944,000 minutes of activity! Santa Clara continues to be the leading university with outstanding numbers. Creighton, LMU, USF, and SLU are also up there with their physical activity minutes. Size is not a deterrent and our colleagues at smaller institutions are definitely holding their own as well, especially Saint Peter's University, Regis University, and Saint Joseph's University who are killing the average number of minutes per person category!
---
Leaderboard - Most Minutes
The leaderboard is ever changing, so visit the Go Move Challenge website to see the most current standings! To date, the top 5 institutions averaging the most number of minutes per person are:
SCU
Creighton
LMU
USF
SLU
Leaderboard - Most Average Number of Minutes
Saint Peter's
SCU
LMU
Regis
Saint Joseph's
Teamwork Keeps Us Motivated
Our institutions continue to find the team component extra motivating and have embraced their creativity producing team names. There seems to be a direct correlation between the number of teams an institution has and how many minutes they're tracking.
Examples of creative names include:
Regis (6 teams) - The Under Achievers, Average Joes, OMOTC (Only Murders Of Those Calories)
Xavier (6 teams) - Hipsters and the Replacement, Humanators, Alumni Everafter, Alumni Outcasts
USF (24 teams) - No RHET to COMPlain!, Qué Pasa CASA?!, Running off the WEIGHTlist, Global Gladiators, VitalityVixens, Exercising Our Rights, Staff Council Executive Board - Going the Distance
LMU (46 teams) - Global Local Makes the Room Go BOOM, Seaver Lion, Read It & Weep, Easy as Pi!
SCU (48 teams) - The Young & the Breathless, Legs Miserables, Psyched Zoomers, Cirque du Sore Legs (Miller Center), ANNUAL GIVING it our all, Holy Walkamolies
What Moves You?
Spotlight of the week
Who: Richardo P
Institution: Santa Clara University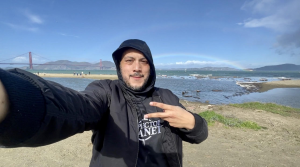 Why Do I participate in the Challenge?: I love the extra motivation to move more.
How do I earn your minutes:  The way I have been achieving my minutes has been in a multitude of ways. I've been able to convert most of my one on one and small group meetings to walking meetings around campus. I've been focused on going to the Rec Center to workout in the evenings for 90+ minutes. I am involved in the staff/faculty intramural basketball league that plays on Thursday evenings, plus playing more basketball in pickup games. I am also taking weekend walks/hikes around the Bay Area for my involvement with Inspector Planet (non-profit); with yesterday being my 8 mile walk from Crissy Field (beach clean-up), Fort Point and Palace of the Fine Arts in SF.
Has Go Move inspired you? What are you doing to move? We would love to hear from participants from every institution! Remember to share your stories and follow us on social media and post photos using tag #gomovechallenge. You can also email your stories to Suzy Kisylia, challenge admin.
Social Media: Keeps Us Connected
We want to see how you're moving! Share your photos, #GoMoveChallenge,  Instagram and Facebook and you could be featured in our AJCU articles!
To stay in the loop with Go Move Challenge happenings and to get motivated by seeing how our fellow Jesuit colleagues are moving this month, connect with us on Instagram and Facebook.
Weekly Recaps
As we have been reporting each week, participants have been as excited as ever to share their feedback on how the Go Move Challenge has positively influenced their month of February and beyond. If you missed any stories from previous weeks, you can access them, along with pictures, at any time:
Week 2
Week 3
Week 4
Final Recap
There are 18 more days to go before the winning institutions are announced! Keep moving and logging your minutes. If you have any questions, please contact the Go Move Challenge administrator, Suzy Kisylia, at skisylia@usfca.edu.