One Community, One Book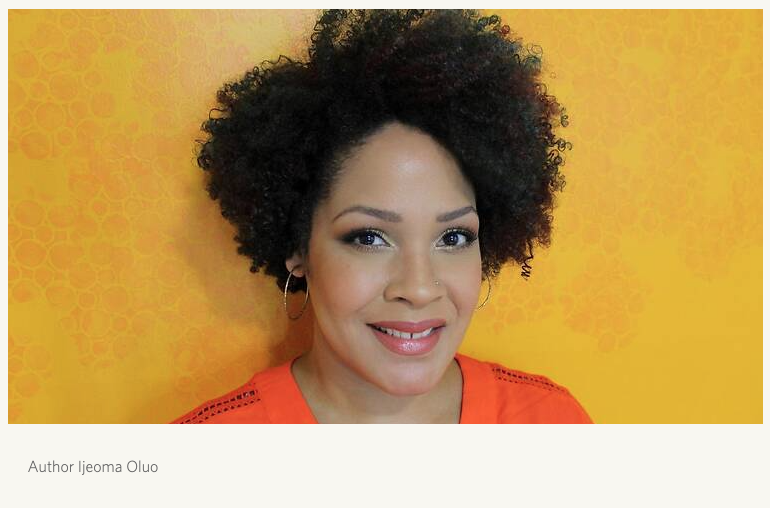 Widespread reporting on aspects of white supremacy — from police brutality to the mass incarceration of Black Americans — has put a media spotlight on racism in our society. Still, it is a difficult subject to talk about. How do you tell your roommate her jokes are racist? How do you explain white privilege to your white, privileged friend?

During summer 2021, all incoming, first-year students were sent a copy of, So You Want to Talk About Race. In this book, Ijeoma Oluo guides readers through subjects ranging from intersectionality and affirmative action to "model minorities" in an attempt to make the seemingly impossible possible: honest conversations about race and racism. Incoming, first-year students had the opportunity to discuss the book.  As well, the author, Ijeoma Oluo was invited for a webinar September 7th to speak about her work.
Overview
The One Community, One Book initiative brought together resources from USF's Center for Research, Artistic and Scholarly Excellence (CRASE), Division of Student Life and the Gleeson Library to jointly select a book related to race/racism/anti-racism for USF's fall 2021 incoming first-year students.  In Fall 2021, volunteering staff, administrators and faculty led small seminars with incoming students to discuss the selected book during orientation. 
This initiative built upon anti-racism resources previously developed by USF's Gleeson Library and promoted interdisciplinary dialogues across campus and in the community to examine race and racism, major issues that impact the Black community. By partnering with various campus offices, these dialogues provided our community with valuable perspective and built ongoing connections between these institutional actors.
One Book Webinar with Author and Articles
Connection to the Jesuit Foundation Mission
One Community, One Book supported the education of the whole person and a commitment to faith that works for justice. The shared reading experience and facilitated discussions around the topic of anti-racism called on the participants to reflect on their experiences in the context of our larger community, helping them to understand and respond to racial injustice in their lives and in the world around them. The readings and discussions guided students to examine their own experiences and values, and expanded their understanding of racism and systemic oppression in the United States. With this foundational knowledge, participants continued the process of transforming words into actions to change the world from here.
Timeline
Fall 2020/Spring 2021: Convened a group to select the book
Spring 2021/Summer 2021

Ordered and shipped the book to all incoming first-year students
Recruited staff, administrators and faculty to lead the first-year student seminars
Designed and organized the seminars

Fall 2021

Author talk
Staff, administrator and faculty-led seminars for students
Lead Office on Campus
Center for Research, Artistic and Scholarly Excellence (CRASE)
Michelle Millar (former Co-Director, CRASE)
Tanu Sankalia, Co-Director, CRASE
Humanizing Instruction Subcommittee Liaisons 
Peggy Takahashi 
Erika Johnson
USF Campus and Community Partners 
Lamonte Stamps, Director of First-Year Programs and Family Engagement Division of Student Life 
Gina Murrell, USF Gleeson Library, Geschke Center
San Francisco Public Library