Minor in Public Service and Community Engagement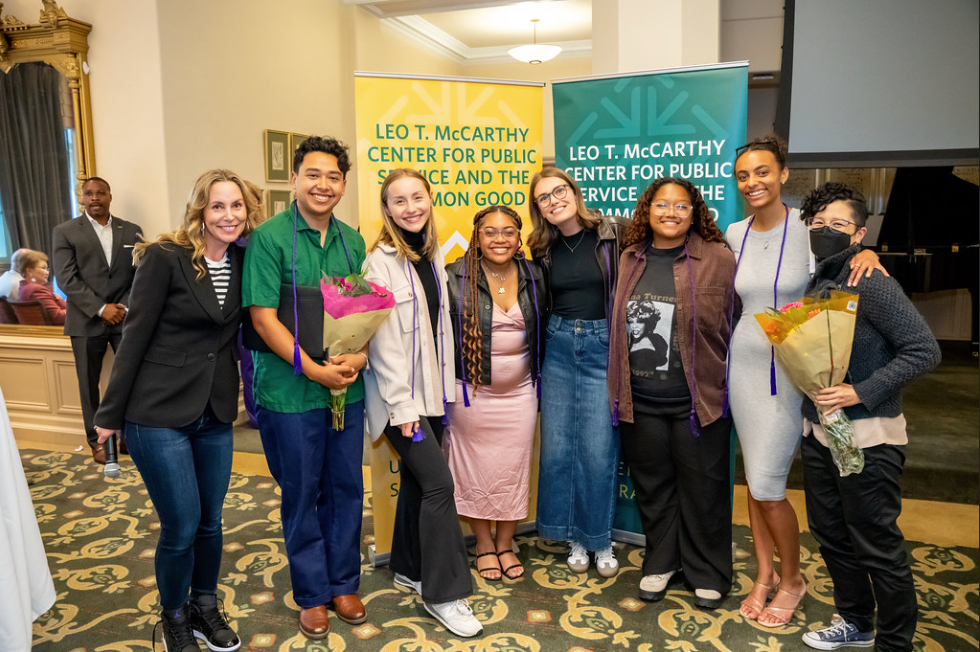 The Public Service and Community Engagement Minor guides students to explore and analyze intersections between themselves, their communities, and pervasive social justice issues while integrating opportunities to develop and implement skills necessary to be agents of positive social change.
This 20-unit minor provides a holistic learning experience that is engaging to students with diverse majors, interests, and career paths. Students can choose from over 100 courses to fulfill requirements in three thematic areas, including Civic Issues, Social Identities, and Models of Social Change. The program is bookended by courses specifically developed to enhance the PSCE Minor experience, including a Leadership for Civic Engagement (Intro) course and the PSCE Capstone. These 2-unit courses allow students to foster a sense of community and build and apply civic engagement and leadership skills. To see a complete list of courses that are part of the PSCE Minor, please see the checklist in the link below.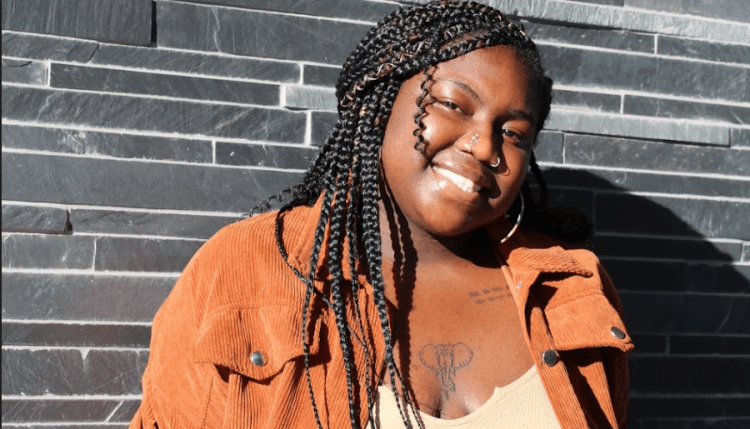 Community engagement means being intentional with the fact that you are working in the community, building community to foster solidarity, creating systemic change, and reimagining a just world. It is through community engagement that we are able to actively create and learn about grassroots solutions from the perspective of those most impacted by different issues."

 
Aniah Francis
Sociology '22, Minor in Public Service and Community Engagement
Program Goal and Outcomes
The Public Service and Community Engagement Minor is an interdisciplinary community-engaged learning program that guides students to develop, analyze, reflect upon, and apply:
Knowledge of social, cultural, economic and political structures and systems that contribute to (and complicate) public service and community engagement in local and global contexts
Skills necessary for engaging in equity driven and social justice based public service and community engagement
Values that shape their civic identities and guide scholarly, personal, and professional service commitments
Upon completion of the Public Service and Community Engagement Minor, students will be able to:
Analyze civic issues and social change movements in the context of relevant social, political, environmental and economic systems by synthesizing information from multiple diverse sources
Evaluate ethical implications of various social change and leadership models for the common good, and related concepts of service, civic participation, and social justice
Examine how one's social identities, values, beliefs, and commitments to community engagement and public service shape--and are shaped by—the synthesis of formal education and other lived experience
Apply principles of cultural humility, open-mindedness, equity, empathy, and ethical integrity when engaging in daily interactions, civic discourse, community engagement, social change actions, and public service
For more information about the course requirements for the PSCE Minor, please see the course checklist.
Leadership for Civic Engagement Course (INTD 202)
The 2-unit Leadership for Civic Engagement course serves as an introduction to the PSCE Minor, providing foundational concepts and frameworks for analyzing the program experience, and connecting students in an intimate learning community. Students should register for this fall-only course as soon as possible after joining the PSCE Minor.
Through participation in the Leadership for Civic Engagement course, you'll have a chance to:
Develop a deeper understanding of who you are – as an individual, and as a member of different communities
Engage in honest dialogue with fellow students and community leaders about pressing social issues in our communities
Explore the dynamics of systemic privilege and oppression – and learn how you can be involved in challenging those systems
Develop the leadership skills you need to be an effective agent of social change
Think about what it means to be a citizen – of a community, of a country, and of the world
Public Service and Community Engagement Capstone (INTD 399)
The 2-unit Public Service and Community Engagement Capstone course serves as the culmination of the PSCE Minor, allowing students to put into practice the knowledge, skills, and values they have cultivated through participation in the program. Members of the class will work collaboratively with a local nonprofit organization to implement a project that addresses a local civic issue. Students should plan to take this course in the spring semester before they graduate (course is offered in spring only).
How to Apply
If you are interested in enrolling in the PSCE minor, contact the Leo T. McCarthy Center to set up a meeting with our staff. We will review the program details and help you develop a plan for building the program into your course load. Staff can also assist you with completing the "Change of Academic Program" form, which must be submitted to Student Enrollment Services so the program can be added to your academic transcript.
More information:
Star Plaxton-Moore
Director of Community-Engaged Learning 
smoore3@usfca.edu
(415) 422-2156