Workshops and Conversations
Upcoming
The Provost's team is committed to cultivating a culture of transparency, collaboration, and community co-design and providing faculty, librarians, and staff with the tools and support they need to thrive. The following series of workshops and conversations are open to all faculty, librarians, and staff.
Curated by Sheila Smith McKoy, Vice Provost of Equity, Inclusion, and Faculty Excellence, this series supports faculty and librarians with sessions tailored to their professional development as we slowly heal from the pandemic and strive to animate and make actionable our commitment to anti-racism, diversity, equity, and inclusion. 
This series of workshops will provide supportive tools and dialogue for staff, faculty, and librarians, to support their success as leaders who seek to empower, create equitable change and foster an ethic of self-care.
This series will provide an engaging space for important conversations around curricular innovation and the evolution of our academic programs in light of the Strategic Plan's call for us to "re-imagine Jesuit education".
A virtual series funded by the 6+YOU Initiative and the Jesuit Foundation. The UAC established this series to help faculty and staff identify both implicit and explicit bias in assessment.. Please note that each session will hold twice. You are free to join any of those.
Fall 2022
HIRING FOR DIVERSITY, EQUITY, AND INCLUSION
[Postponed: new date coming soon]
Zoom - register here
Transformational Leadership Workshops
Hosted by Associate Vice Provost of ADEI, Sabrina Kwist
About this event
This workshop provides an opportunity for the USF community to discuss staff hiring practices and processes that reflect the University's commitment to Antiracism, Diversity, Equity, and Inclusion. We will explore what research can tell us about improving the search process, share resources on equitable hiring, and collectively source best practices from across the university.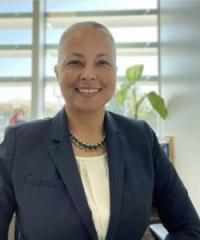 Sabrina Kwist, Associate Vice Provost of ADEI

Diane Nelson, Assistant Vice President, HR
CONVERSATION WITH WORKING GROUP #7: GLOBAL FOCUS AND RESPONSIBILITY
Tuesday, January 31 from 12:00 - 1:15 pm
Zoom - register here
Strategic Plan Forums
For faculty, librarians and staff
About this event
The Strategic Plan Forums will provide an opportunity for the USF community to hear directly from the strategic plan working groups. The working groups will facilitate dialogue on the relevant goal or topic, seek inputs, and provide updates about their work. Please join us for our first Strategic Plan public forum with working group #7 on Global Focus and Responsibility, which will be hosted by co-chairs Marcella Pitcher DeProto and Dana Zartner and the members of working group #7.
Facilitators