McGrath Scholars
Change the World From Here Institute
Our Mission
The McGrath Scholars of the Change the World From Here Institute was created to develop critically aware and goal-oriented system thinkers who are motivated to change their communities for the common good.
The program will facilitate and nurture leaders who practice cooperative, collaborative and inclusive leadership; engage in both courageous and compassionate action; cultivate changes in values by re-framing and reinterpreting situations, and practice contemplative self-reflection.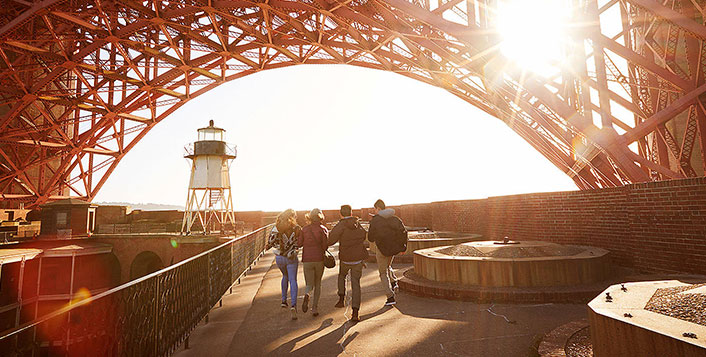 Benefits
The McGrath Scholars Program is an opportunity for students to enroll in a unique, 2-credit leadership course and join an exceptional cohort of peers, further enhance their skills, and engage in an experiential project.
Resume builder as a McGrath Scholar

Accelerated short-term class, Wednesday evenings: January through April 2021.
Retreat opportunity, two-days off-campus in the Marin Headlands
 (on hold during COVID 19 restrictions)
Enhanced learning through peer-to-peer interactions and networking

Special recognition as a McGrath Scholar at graduation
Invited to an annual McGrath Scholar alumni network
 event
Curriculum
The McGrath Scholars complete a two-credit leadership course (USF 300) that approaches leadership through the holistic development of the student via academic lessons, skills and engagement taught through a leadership retreat, and leadership mentoring through peer support.
Self-transformation
Vision and Systems
Courageous Action
Change and Collaboration
Experiential Learning Outcomes
Identify and model personal values of integrity and ethical leadership, and engage with those ideas in larger scales and contexts
Demonstrate key leadership and personal values through community relationship-building with courage and compassion
Manage ambiguity and work in a self-directed way
Incorporate creative thinking and innovation in daily leadership practice
Demonstrate the ability to problem solve and recommend solutions for systems, problems, and issues the challenge the common good
McGrath Scholar Eligibility
USF Juniors and Seniors from all schools and colleges are welcome to apply.
All registered Juniors and Seniors enrolled in Spring 2021 will apply in Fall semester 2020. Acceptance into the program will require an essay based application and an interview with course faculty or a member of the Advisory Board. The cohort of McGrath Scholars will be limited to roughly 25 undergraduate students. In order to be selected, you must apply to be considered. Have a question about the program? Email us at: mcgrathscholars@usfca.edu
About the McGrath Family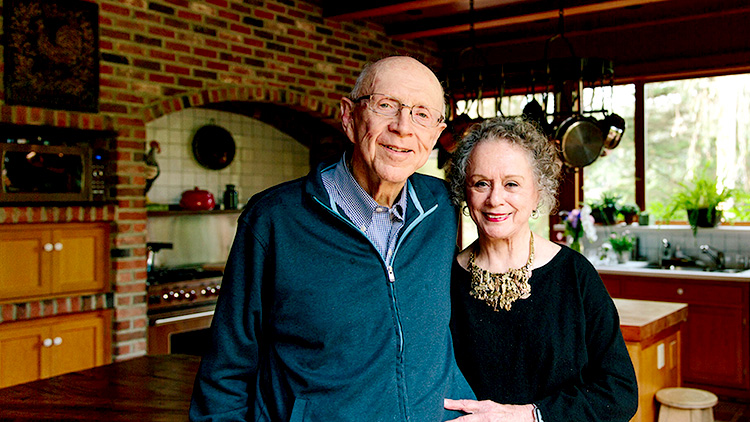 The McGrath Scholars program is made possible by a generous gift from Bob and Joan McGrath. The McGrath's support USF programs that cultivate the values of integrity and ethical leadership enables courageous and compassionate change at the community level.
The McGrath's gift includes $3 million to create the Change the World from Here Institute, which supports the McGrath Scholars program for students who show leadership potential, regardless of their academic discipline. The Institute supports each Scholar's educational course materials (books, readings, field trips and speaker events) and retreat expenses (housing, transportation, and meals).
The McGraths greatly value Jesuit education and have a long history of leadership in business, Catholic education, and service. In 1979, Bob founded the McGrath RentCorp, which rents modular buildings, industrial liquid storage tanks, and electronic measurement equipment. He graduated from the University of Notre Dame in 1955 with a bachelor's degree in electrical engineering.
Joan, a former nun, and native San Franciscan earned a master's in theology at USF and later became a high school teacher. She was principal of the Sacred Heart School in Atherton, California when she met and married Bob. She then joined the McGrath Corporation as executive vice president, developing the sales team and helping to lead the company until its successful public offering.
Now retired, the McGraths are driven by their Catholic faith and intent on giving back.
"Joan and I are thrilled to help open horizons for a new generation of young people to learn to lead and experience the world," said Bob.
"We, too, are called to change the world," Joan said. "Now, we have the chance to nourish that desire to serve in others."
Capstone Projects
Each cohort of McGrath Scholars is broken down into smaller teams that work together through the semester to develop a capstone project. Each project must produce a plan for a tangible outcome that benefits the common good in our city, country, or worldwide community.  Scholars are encouraged to be innovative in their project development by designing new technologies, products, or services unseen in societies. 
Save the Date!
2021 McGrath Scholars Capstone Presentations
Weds., Apr. 7th 
7pm PT via Zoom

2020 McGrath Scholars Capstone Projects
Despite a mid-semester shift in course instruction from in-person seminars to online classes due to COVID-19, these Scholars employed their resilience to continue their capstone project development. Take a look at the capstone project focuses from our 2020 McGrath Scholars as well as recordings of their presentation from our annual Capstone Project Presentations.