McGrath Graduate Fellows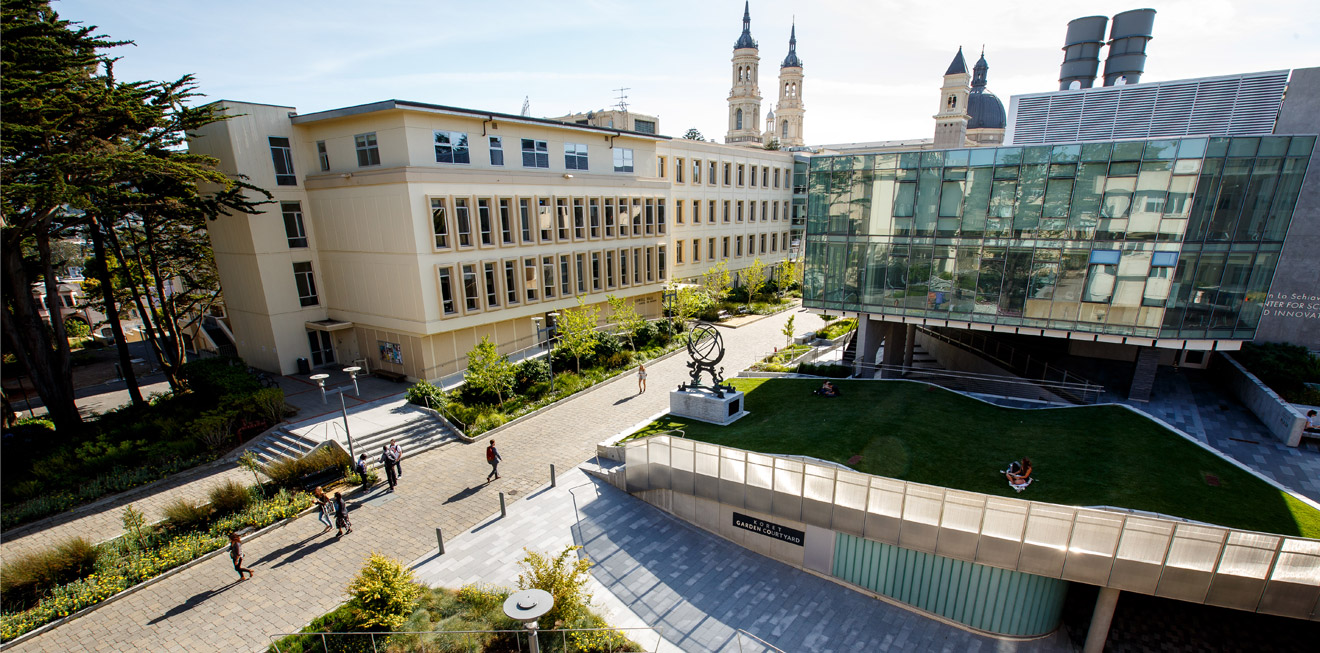 ---
Interested in Mcgrath fellows? Join our Interest list!
---
The McGrath Graduate Fellowship Program will allow participants to engage and grapple with a diversity of experiences and questions that challenge humanity and the earth we live on. Topics including gender, education, sustainability, pandemics, connectivity/technology access, equity and inclusion will provide a framework for USF graduate students to explore, investigate and develop skills and new ways of thinking toward the future. An experiential Summer immersion component will culminate the program.
The second edition of the program in the 2021-22 academic year will introduce participants to the vision and work of Jesuit Refugee Services and their commitment to accompaniment, service and advocacy. Learning alongside the international Jesuit Network and other agencies with core commitments to humanity, evidence-based data, social analysis, reflection and long-term solutions to global issues, participants of the program will interrogate the big questions of the global community in alignment with USF's strategic values focusing on environmental sustainability, diversity and inclusion, global focus and responsibility. Coupling the immersion experience with the mission of USF to "change the world from here," participants will engage an interdisciplinary lens to inform their leadership vision and practice in order to create a more humane future for all.
For questions, please contact mcgrathinstitute@usfca.edu
Who Should Apply:
Graduate students in any USF graduate program interested in working in collaboration with faculty to engage and grapple with a diversity of experiences and questions that challenge humanity and the earth we live on.
Applications are now closed for the 2021-22 year. We look forward to announcing this year's cohort soon!
Additional details:
McGrath Graduate fellowship program will meet every month and will require students to work independently between meetings.
Monthly meeting dates and times will be determined once the group is selected.
Dates and location of international immersion components will be determined according to USF Travel safety protocols.
Proposed Learning outcomes:
Objectives of the program are to provide graduate students an opportunity to:
Develop and nurture a sense of reflection and contemplation to assist in a deeper understanding of the human reality.
Engage with the pressing questions facing humanity and our planet.
Develop their inclusive leadership skills and their abilities to integrate difference.
Refine their abilities to synthesize complex ideas and divergent viewpoints.
Encourage innovation and nurture creative problem-solving skills.
Enhance their adaptability and nimbleness and their capacities to navigate ambiguity, uncertainty, and unfamiliar circumstances.
Distinguish themselves in a crowded marketplace of graduate students seeking employment opportunities.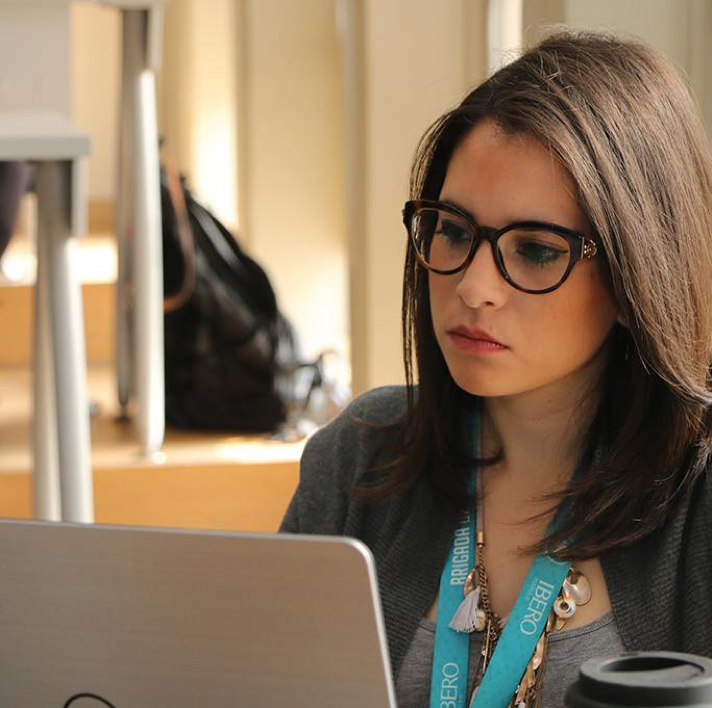 Ana Karen Barragán is an international student from Puebla, Mexico. Currently, she is studying for a Master's degree in International Studies (MAIS) with a concentration in culture, power, and social movements. In 2020 she was elected as a student representative for the MAIS program. At the local level, Ana Karen works in the Arrupe Initiatives office, and at the international level, she collaborates in the International Association of Jesuit Universities. Previously, she worked as the secretary/executive assistant to the President of the Universidad Iberoamericana Puebla, who was also president of the Latin American Network of Jesuit Universities (AUSJAL). Ana Karen's topics of interest are social justice, community engagement, and leadership in Jesuit education.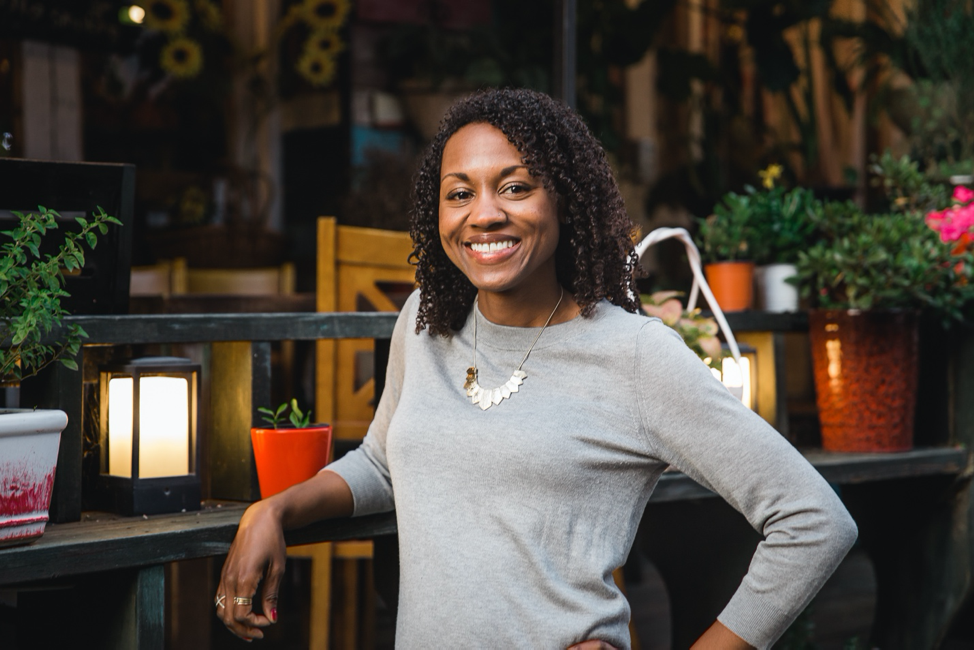 Writer Lacy Jeffreys is in her second year of the USF Master's of Arts in Public Leadership program where her research centers on equipping leaders to thrive within institutions not designed with them in mind. A military spouse with a background in communications, Lacy has worked for a variety of organizations from Capitol Hill to public radio. She is a passionate problem-solver focused on helping individuals and businesses think critically about building for the future. She currently lives in Anchorage, Alaska with her family, but is trying to find a way to move back to Asia.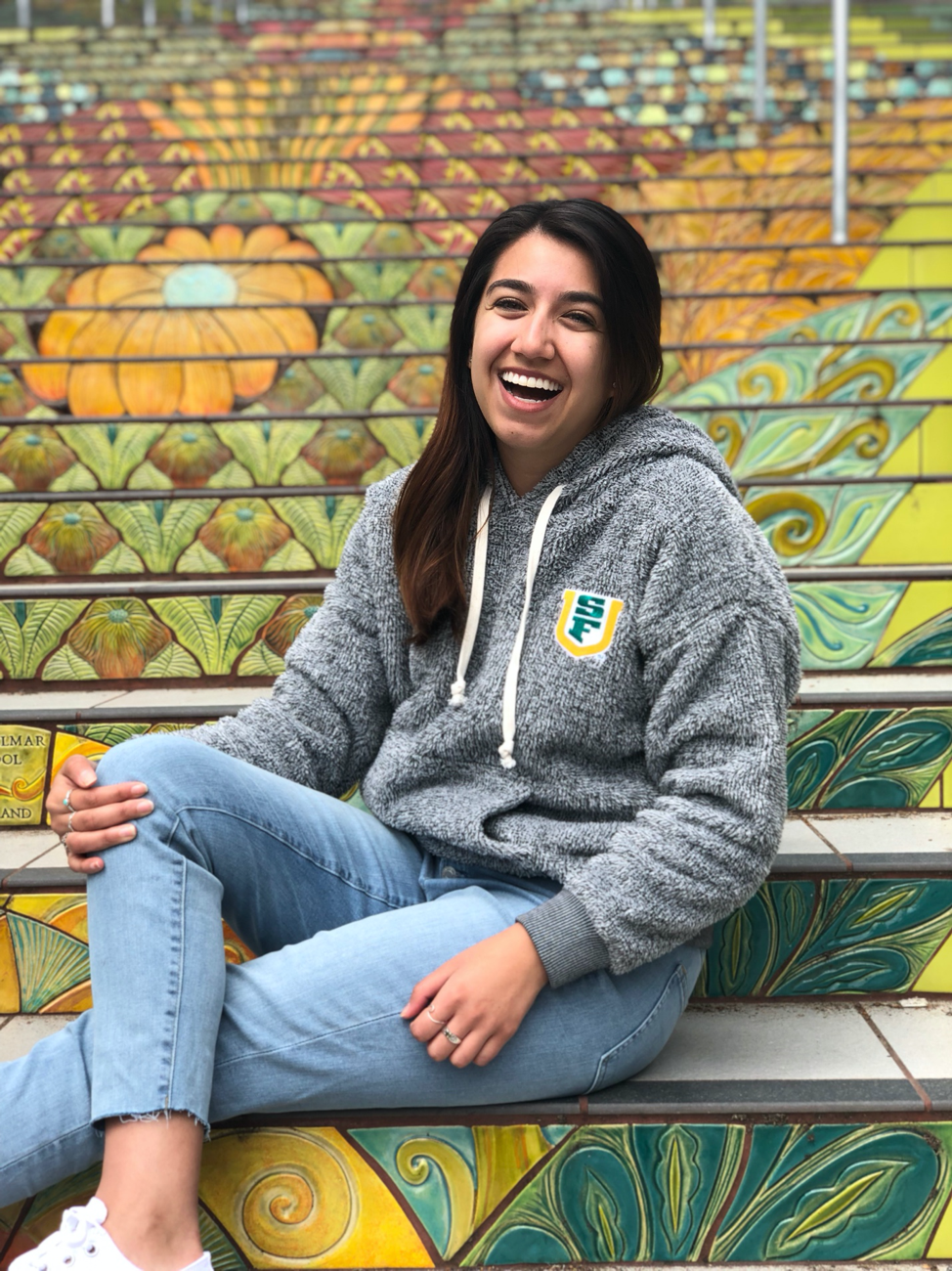 Victoria is a second year Organization & Leadership master's student about to finish her thesis on multicultural Latinx/a/o student identity. She currently resides in San Francisco but is originally from Los Angeles and as an avid LA sports fan and foodie. When she's not working on her thesis you can find her hanging out in Golden Gate Park or on the hunt for the best pastry in San Francisco!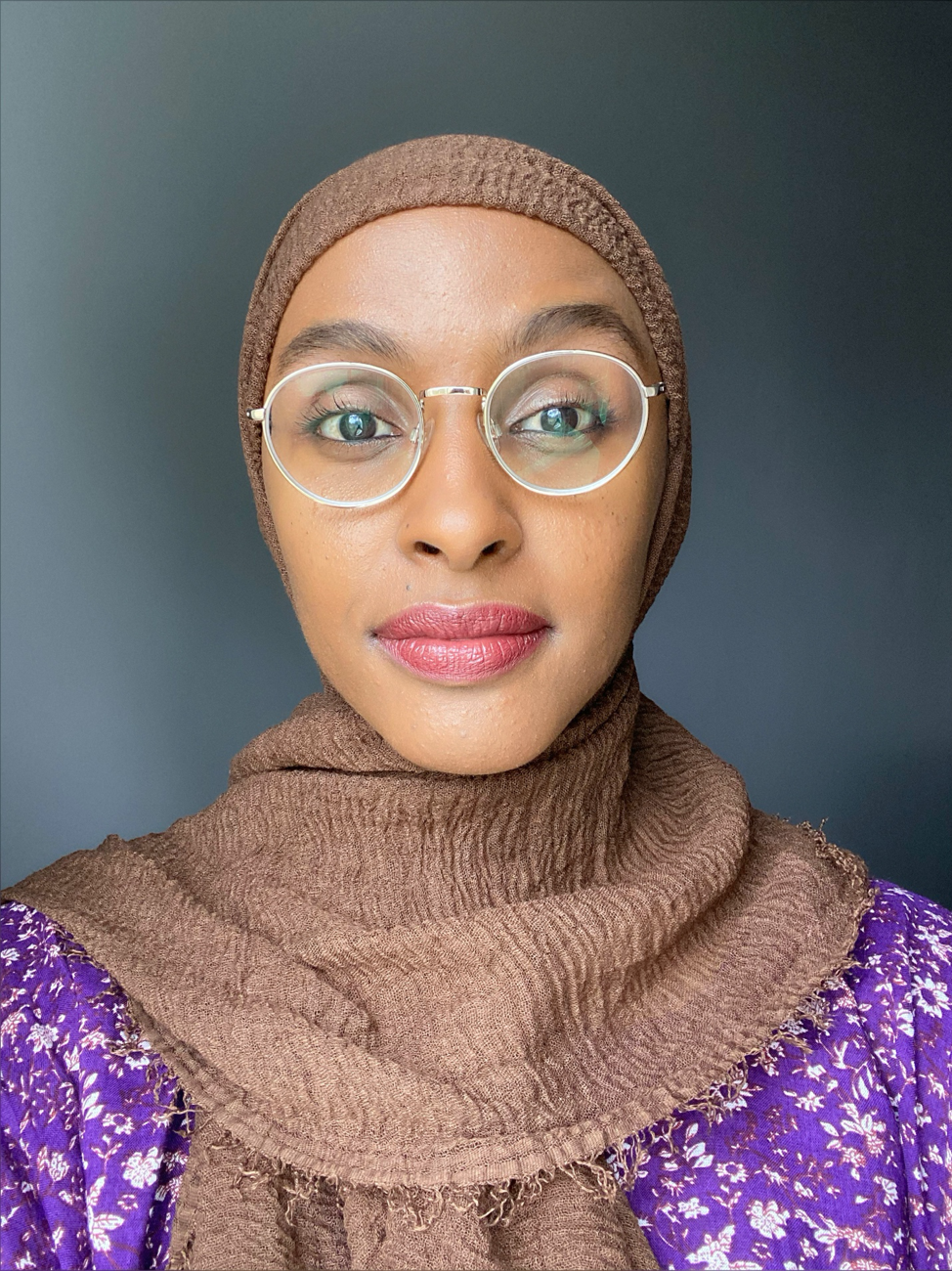 Hamida Dahir is a mental health activist, human rights advocate, and poet. She has lived and worked in Somalia, Kenya, and the United States. Her most recent research centers on the effects of trauma, violence, and displacement on the mental health of Somali refugees in the diaspora. Her project particularly focused on the use of resistance tools such as indigenous knowledge production through creative writing and storytelling as well as women-led community advocacy networks that champion the de-construction of mental health stigma. She previously worked with NGOs in the provision of medical and livelihood training for repatriated Somali refugees from the Dadaab refugee camp in Kenya. At the moment, she is a graduate student at USF's Master in Migration Studies (MIMS) program. Her research interests lie in the intersection of migration, gender identity, refugee rights, and policy advocacy.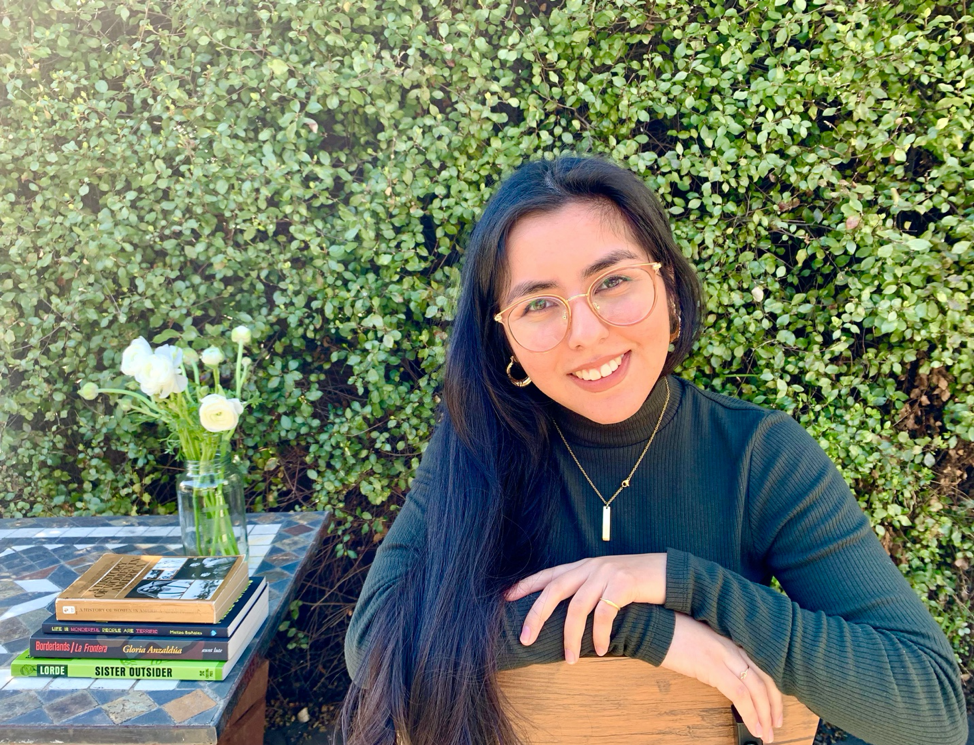 Vanesa "Vane" Vazquez is a 6th semester MSN student in the Entry-level MSN program at USF. An LA native, she received her bachelor's in Health Science with a focus on Global Health from CSU Fullerton. Vanesa has since relocated to the Bay Area and currently resides in Oakland, CA (Ohlone Land). Her work history includes birth work, patient education, and administrative work. She is currently a certified nursing assistant (CNA) at a hospital in San Francisco. Vanesa is passionate about diversity, equity, and inclusion at all levels, and especially in the clinical setting. In the future, she hopes to work towards a system that closes the gap on health disparities for vulnerable and misrepresented communities.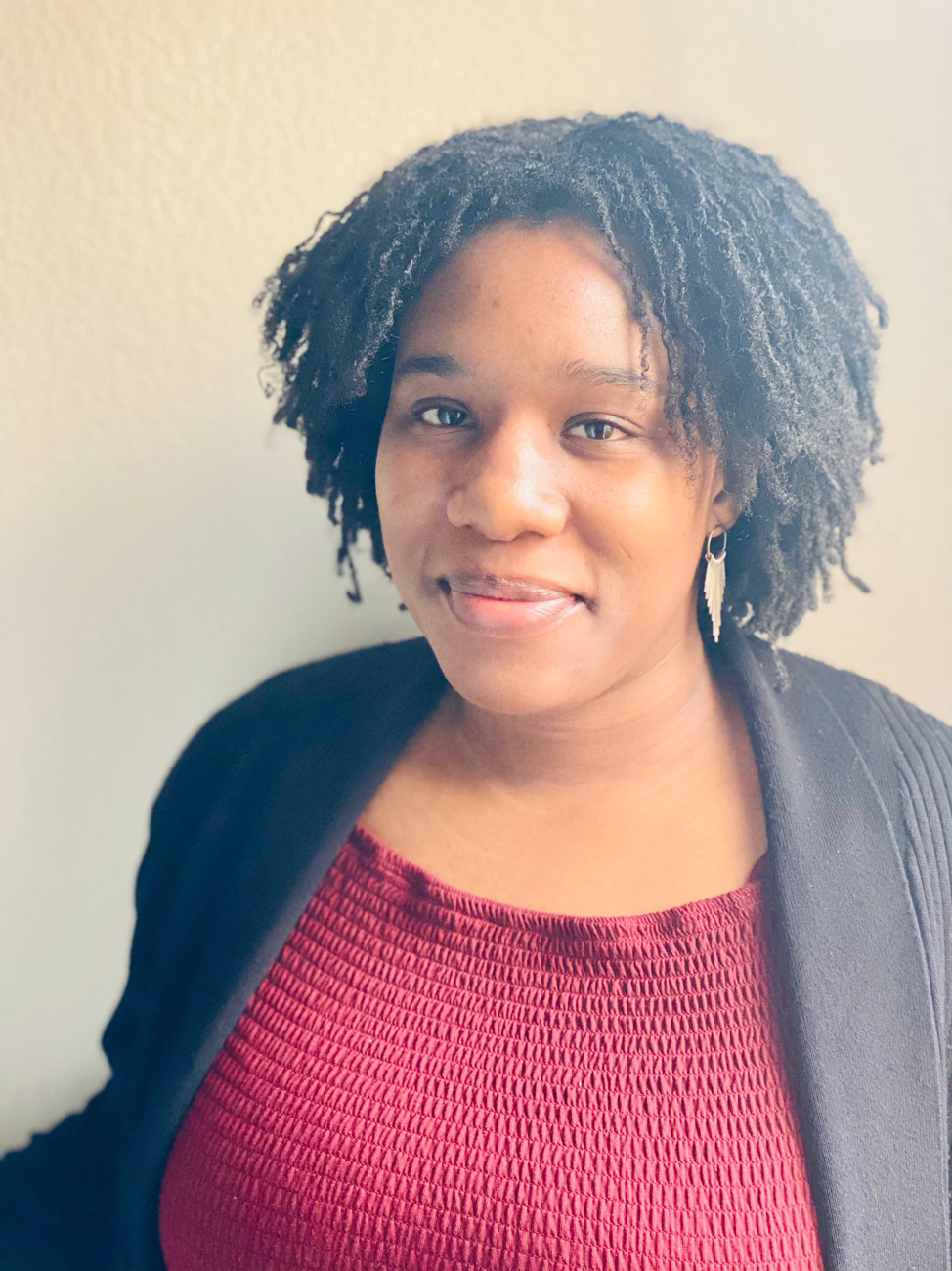 Janise Powell is a first year graduate student in the International and Multicultural Education Ed.D. program. Janise is social justice advocate, experienced event planner/programmer, and education professional focusing on training and development in the areas of cultural competence, leadership, and career development. Utilizing skills in personal development, public speaking, spoken word, storytelling, and advising, she empowers individuals to share their stories through various platforms (art, resumes, fundraisers, etc.), to learn from others, to grow together, and to generate solutions from within various communities. Janise aims to place power back in the hands of people and communities.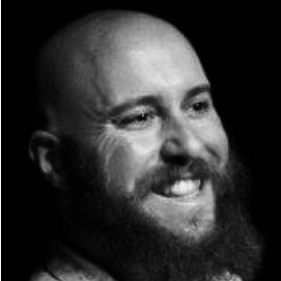 John served as a Peace Corps Volunteer in rural Honduras collaborating with local government and youth, earned a master's degree in Dispute Resolution as a Trinity Fellow with a focus on Urban Leadership from Marquette University while assisting first generation students achieve their dream of attending college, and cycled from Ohio to California to raise awareness and funds for the Saint Luke Foundation for Haiti. Prior to the outbreak of COVID-19 he worked at Hostelling International USA, a non-profit organization with the mission to create a more tolerant and understanding world through travel and volunteered as a youth soccer coach and event manager with Street Soccer USA. Since mid-March he has been volunteering with La Voz Latina to ensure that basic needs of Spanish-speaking families within the Tenderloin community are being met and assisted as a Spanish translator at the Latino Task Force COVID testing and vaccination sites. He also works as Building Manager (Section-8 Senior Living apartments) for Tenderloin Neighborhood Development Corporation. John will graduate from the University of San Francisco's Executive MBA program in the Spring of 2022 and for the duration of his studies will continue to volunteer and support his neighbors in the Tenderloin neighborhood. Upon graduation he will apply the management and leadership skills to further support San Francisco's most underserved residents in a Social Service or Corporate Social Responsibility leadership position.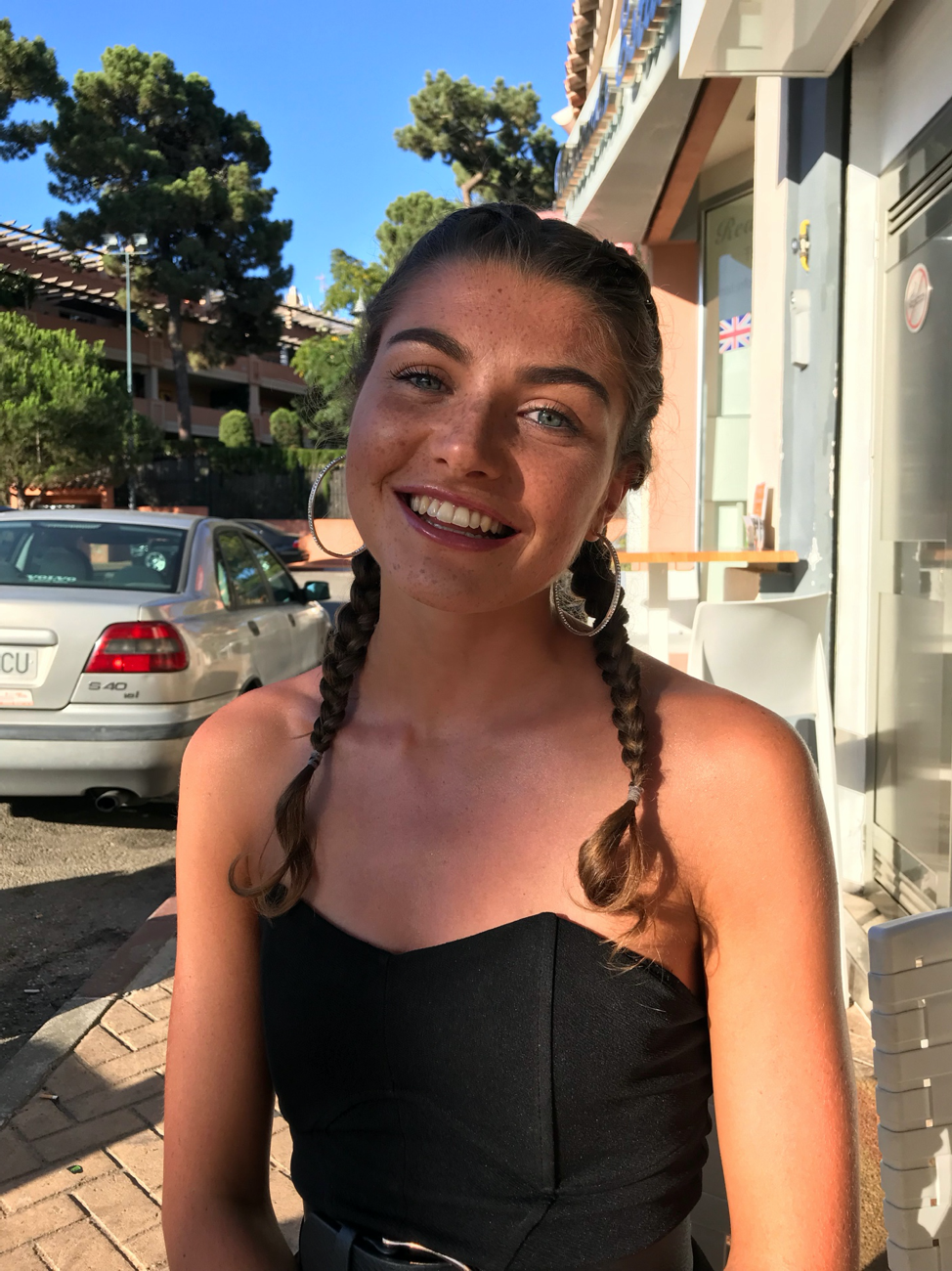 Currently, I am pursuing an MA in International Studies with a Global Governance focus. Within this current master's program, I seek to focus on: sustainability, environment-community relations and resilience, climate change, deforestation, land-rights & ownership, and media engagement and representation of these issues and people, groups, and cultures, which subsequently affect local-global political outcomes. Finding direction in appreciating civil society's multidimensional aspects that shape national and international issues, I completed an undergraduate degree composed of: a Flexible Combined Honors program at the University of Exeter, UK, with majors in Middle Eastern Studies, Philosophy, International Studies, and Sustainability, and an International Studies major with a thematic focus in Social Justice at Boston College, MA. I am an NCAA Division 1 athlete, national representative, and international medalist in cross country and track & field. I am driven by a passion for engaging with challenging subject content and thought-provoking critical inquiry in the advancement of seeking meaningful long-term hope, liberty, and justice. I am inspired academically, professionally, and personally to approach social justice issues with openness, passion, and curiosity. Thrilled to be a life-long learner and committed to embodying the USF motto, I endeavor to positively influence and motivate all to seek avenues that encourage justice. I hope in my future to create environments in which all participants are welcome, heard, and genuinely valued as they endeavor to meet or exceed expectations in the face of challenges.