Community Leadership Program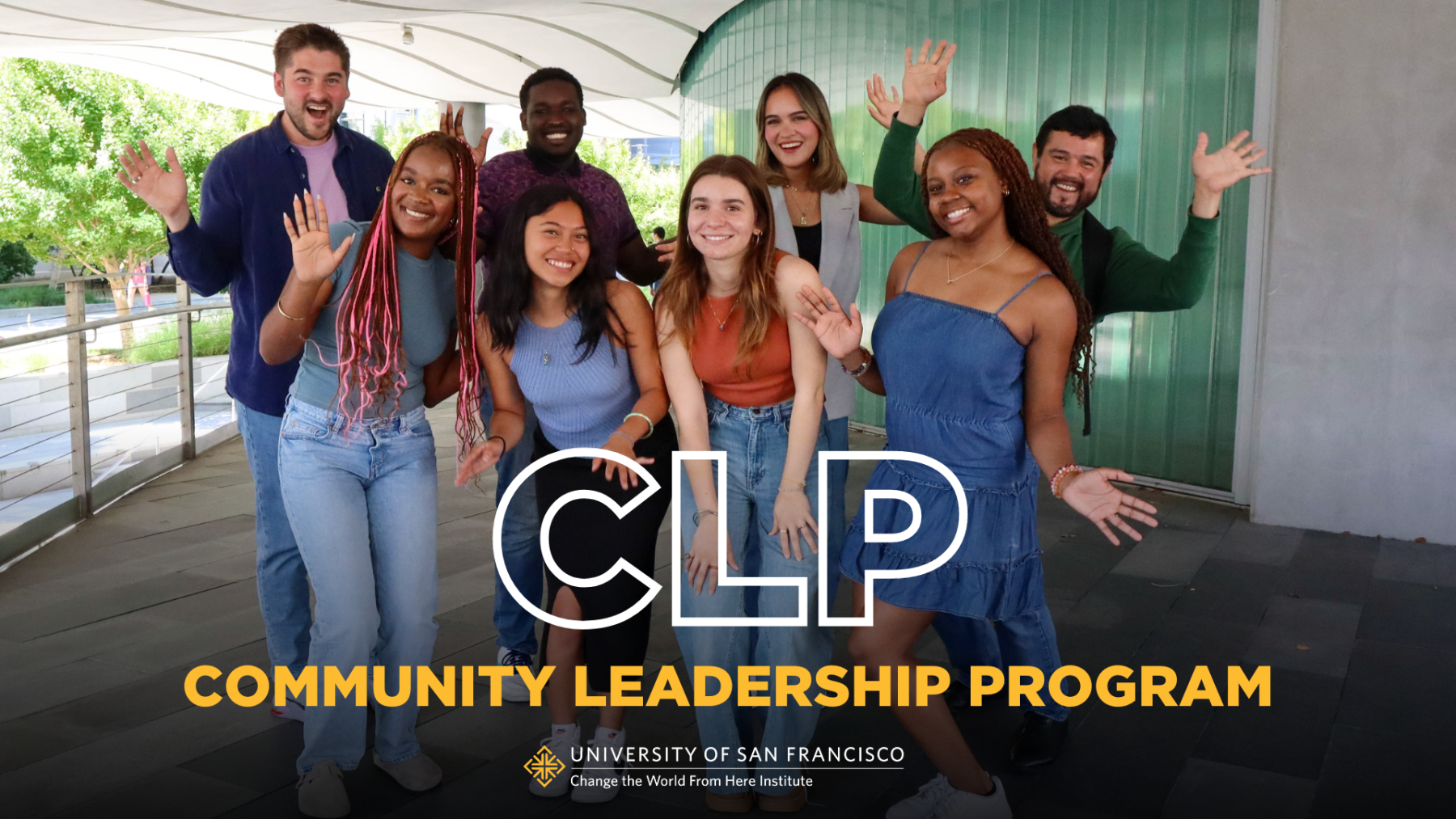 Program Description
Guided by our Ignatian values and the Social Change Model of leadership development, the Community Leadership Program (CLP) is a brand new semester-long program for up to nine (9) second and third-year students at the University of San Francisco starting Fall 2023. The program is rooted in the Jesuit values of being people for and with others, meaning we take time to shift focus and actually notice others and care about them. The Community Leaders will develop leadership skills through workshops and coaching, active service at local charities and nonprofits, and a culminating project that inspires peers to join them in acts of service. The goal of CLP is to provide an experiential opportunity for college students with financial needs.
Program participants will be awarded a $5,000 scholarship over the course of the 2023–24 Academic Term beginning with a $2,500 scholarship in the Fall semester and another $2,500 at the beginning of the Spring semester. 
This pilot program is made possible by a generous gift from Christopher Leung & Priscilla Lee.
Key Program Components 
Formative retreat for skill building, project development, and leadership development
30-40 hours of service between September-November of Fall 2023
Partner with local non-profit/charity that serves underserved populations in San Francisco
Develop and coordinate a service project that involves 3-5 other students in acts of service in the San Francisco community in the month of November
Monthly workshops with community wisdom holders
Eligibility
Sophomore/junior/senior status at the time of the program
Must be eligible for financial aid 
Must be enrolled for the full 2023-24 Academic Term and take classes at the Hilltop Campus for Fall 2023
Must be in good academic and conduct standing and remain so throughout the academic year with a minimum GPA of 2.0
Available to complete a minimum of 3–5 service hours per week from September through November
2023 Program Timeline & Process
Applications open: Wednesday, June 21 
Applications due: Wednesday, July 12 at 11:59 p.m.
Offers: Wednesday, July 26
Cohort Meet & Greet: Wednesday, August 23 (Time TBD)
Fall Kick-off Retreat: Saturday, August 26
Community Wisdom Holder Sessions (Wednesdays): September 13, October 11, and November 8
Final Project Presentations: Wednesday, December 13
What We're Looking For 
Interest in developing/sustaining relationships with community organizations serving underserved populations in San Francisco
Desire to connect and learn from community members and leaders
Passion to become a community leader on campus and in the San Francisco community 
Determination to engage peers in service-based projects and commit to the full length of the program