Staff Council Executive Board
Domonique Crosby - President
Associate Director for Residential Life
Office of Community Living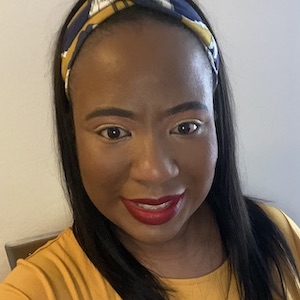 My name is Domonique Crosby (she/her) and I serve as the Associate Director for Residential Life in the Office of Community Living where I've worked for about 2 years. I am a 2013 alumnus of USF who truly believes in USF's Jesuit values. While my position on campus focuses on students, I also have a passion for understanding and contributing to the experiences of staff on campus. At my previous institution, I served as the Vice President of Staff Council and was slated to be president before accepting my role here at USF. I am excited to run for Staff Council to help ensure USF's values are extended to every staff member. I would like to help USF honor the diversity of our staff and include our voices in all decisions. We are of much significance to the institution and deserve to have our voices heard and valued. As a newer member of the USF staff community, I see an opportunity to further engage new staff members through fellowship and committee options. I would love to see a program that helps new staff members connect to other staff to help ease their transition to campus. 
Jill Ballard - Vice President
Information Technology Services (ITS)
Instructional Design > ETS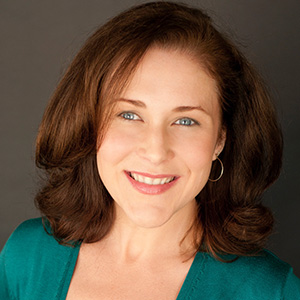 I'm Jill Ballard, an instructional designer now in my sixth year at USF. In this role, I work with faculty to design courses for synchronous and asynchronous delivery, as well as lead workshops addressing a range of pedagogies and technologies university-wide. I've worked in higher education for over 17 years, in both faculty and instructional design roles, and I'm currently working toward an EdD in Learning & Instruction. Prior to higher education, I worked in corporate and non-profit arenas as a communications designer and design manager. And certainly not least, I'm a mom of a teen and a long-time San Francisco resident, fond of all things socio-enviro-politico, hiking, SUP, language study, and ever, the arts.
My interest in USF's Staff Council stems from a personal commitment to making our collective staff voices strongly audible—to make a positive difference in our work experience across the university. This includes addressing our concerns but also creating opportunities for more collaborative staff engagement. I believe the Staff Council offers an exceptional platform to advocate for change, expanding our shared voice at the table when institutional decisions are being made. Always, I work to represent your voice in mine.
Amy F. Joseph - Clerk
College of Arts and Sciences
Undergraduate Teacher Education Center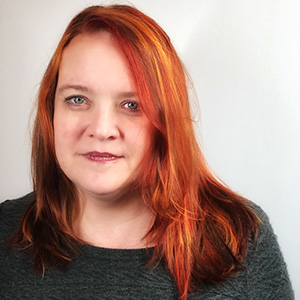 I am the Program Manager and Advisor for the Undergraduate Teacher Education Center. Prior to this, I was a Program Assistant to the Sociology Department, a position I held for 14 years. I am a passionate believer in shared governance and helped found the College of Arts and Sciences P.A. Council in an effort to give Program Assistants a voice. Some of my goals include seeking more budget transparency, encouraging collaboration across departments and staff positions to prevent siloing and more fairly represent a wide variety of perspectives, creating a culture of frank, respectful discussions around difficult topics, and supporting underrepresented voices on campus.
Melissa Thompson - Immediate Past President
Provost's Office
Office of Assessment & Accreditation Support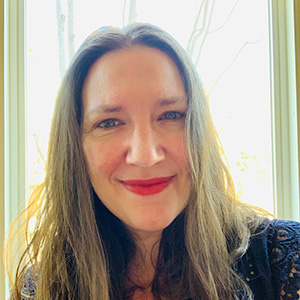 I joined the Office of Assessment & Accreditation Support in 2019, as the Associate Director of Research & Assessment. In this role, I work with academic and co-curricular units to support the assessment of student learning in support of USF's mission. Prior to working at USF, I earned a Masters in Organization & Leadership from the School of Education where I focused my studies on leading through organizational change in higher education. I've worked in higher education for nearly 20 years, participated in staff councils at various institutions, and partnered with leadership, staff, and faculty to ensure staff are included in decision making. 
 
I believe that USF will function best when all constituencies have a voice in shared governance. During my time here, the university has undergone significant changes. In order to fulfill our strategic initiatives, we will likely continue to face challenges and opportunities that require tough decisions. As a member of the USF Staff Council, I will engage fellow staff members and amplify their voices to ensure staff are included in the decision-making process. 
Claudine Bibeau Parks
College of Arts and Sciences
International Studies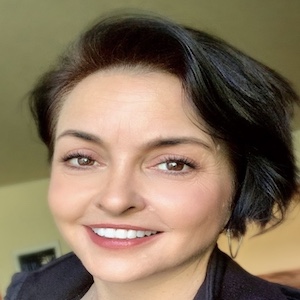 As a relatively new member of the USFCA community, I have had the privilege of working as the Program Assistant for International Studies for almost a year and a half in the Arts & Sciences department. Before this, I was employed with Holy Names University in Oakland for five years in Student Affairs and Athletics; and on their Staff Council for two years. Representing students and staff alike really allowed me to contribute and improve spaces on campus for all – and I enjoyed meeting other teams and folks within the university.
Never known as a shy person, I utilize my degree in Communications along with my current work at Cal Poly Humboldt in their Leadership Studies program to listen, empathize and connect with others to gain common ground and to tap into my creativity to resolve challenges in a team setting. Listening and empowering others while creating inclusive environments to strengthen our team is always my goal. Aligning my leadership abilities with our current staff needs and new ideas within the USF Staff Council would be – in Jesuit terms -"a gift of grace...for the benefit of others" that I would be honored to attend within our USFCA community.
Steven Bosso
IT Business Analyst Lead
Information Technology Services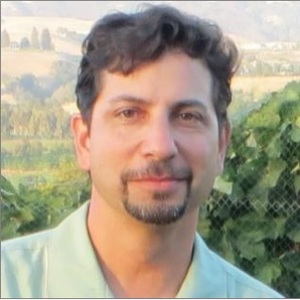 I have been working in ITS at USF since March 2018.  My current roles are Senior IT Business Analyst and member of the Business Automation (Laserfiche) Team.  I am a native San Franciscan and a proud USF Alumni (BS Computer Science, 1985).  Through my work roles over the past five years, I have been privileged to work with and get to know many staff members throughout our wonderful USF community.  I am unfailingly humbled when I see their dedication to the university – creating our environment that educates and uplifts our students.  I am seeking election to the Staff Council to increase visibility of our staff's varied and valuable contributions to USF. 
Kimberly Bruno
PsyD Graduate Program Administrator
School of Nursing and Health Professions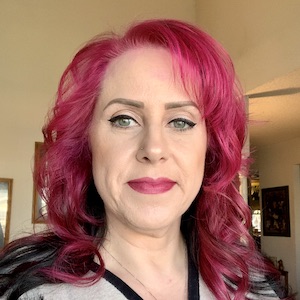 Hello, my name is Kimberly Bruno and I am the Graduate Program Administrator for the PsyD program in the School of Nursing and Health Professions. I have been with the University for almost a year and a half. Prior to working at the University of San Francisco I worked for a smaller university in the East Bay where I served on the Staff Senate for a total of four years. The first two years I was the treasurer and then I served as a co-chair. From that experience I understand the importance of shared governance. Additionally, I think it's important for my college to have representation on the Staff Council as well as relaying important information from Staff Council to my colleagues in SONHP. I have worked in higher education for over 10 years. I enjoy supporting students reach their educational goals and watching their journey as they become skilled clinicians. If elected to the Staff Council I look forward to the opportunity of getting to know staff outside of my college.
Danielle Castillo
Provost's Office
Office of the University Registrar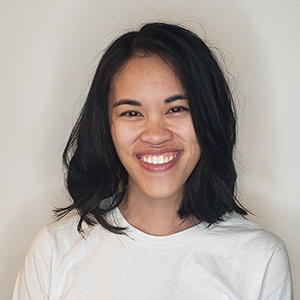 My name is Danielle Castillo (she/her). I have worked in the Office of the University Registrar for about 7 years and am a "Double Don" class of 2013 and 2021. Being part of the university as a student and now staff has provided me with unique perspectives of the university's operations. In my various positions, I am fortunate to have the opportunity to collaborate with various staff across the university. We have an incredible community at USF, and I hope to advocate for our needs and have the resources to empower each other.
Janice Chuakay
Gleeson Library|Geschke Center
Dean's Office: Assistant to the Dean - Office Manager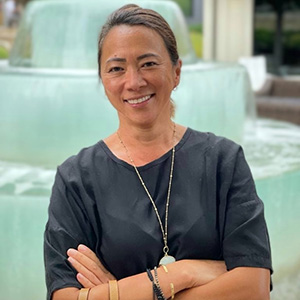 I am the Assistant to the Dean at the Gleeson Library. I returned to USF almost four years ago after working ten years at a private high school in San Francisco. Prior to this, I spent nine years raising my three children (now 22, 20, and 16) and, recently, became a mom to "Cody," a 70 lb, two-year-old Great Pyrenees-Golden Retriever mix.
I am a "twice Don" in two different ways: First, I earned both my B.A. in Exercise and Sport Science and an M.A. in Sport and Fitness Management at USF; and, 2) after earning my undergraduate degree, I was the Fitness-Wellness Director for USF's Koret – Recreational Sports Department. I am proud to say that most of my siblings are, and soon my daughter can also be called a "Don."
I am running for office to better support the Staff Council and engage in new leadership in moving our university mission forward. As a member of the SOM Strategic Planning Committee for two years, I am excited to be part of this inaugural staff council and find new ways in which we can all lift each other in a time of such divide, to ensure that staff is represented, treated with fairness and equality, provide a forum to identify, discuss ways to better support, engage, and recognize the incredible work that we all do day in and day out to keep USF one of the most renowned educational Jesuit institutions.
Erin Echols
Director
Cultural Centers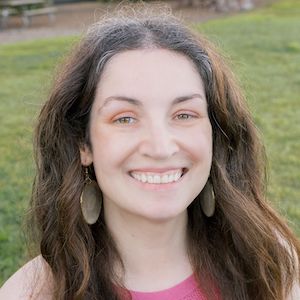 Erin Echols is the Director of the USF's Cultural Centers, which include the Intercultural Center and Gender and Sexuality Center. In addition to serving in this role for the last 8 years, she is currently the co-chair of the President's Advisory Council on the Status of Women (PACSW), the co-chair of the Bias Education Resource Team (BERT), and a member of the LGBTQ+ Faculty and Staff Caucus. Erin's work interests over the last 20 years at 3 institutions in student affairs have included social justice programming, strategic planning, assessment, collaboration development, marketing, fiscal planning, and community development for staff and faculty members.

If elected to staff council, I hope to build connection between staff members, lift up the voices of those staff that have be historically unheard, and work in community to develop sustainable change to not only retain staff members, but for them to feel truly valued.
 
Ella Frazer
Director of Assessment and Curricular Management
College of Arts and Sciences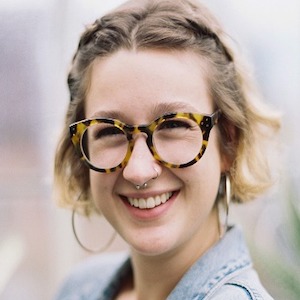 I have been part of the USF community since 2019, starting as a Program Assistant in the Dean's Office for the College of Arts & Sciences. Since then, I have moved into a faculty support role related to assessment and curriculum development. I also completed my MA in Human Rights Education at USF in December 2022. I was involved in the early stages of creating the Staff Council and I am an advocate for shared governance structures across the institution. I am really proud of the work our Staff Council has accomplished in these early stages, and am interested in being part of this group because I believe all of our staff colleagues at USF deserve to be heard and recognized for their leadership. I am grateful for the opportunity to collaboratively imagine new ways of being at USF that recognize the dignity and accomplishments of our community.
Corey Kowalczyke
Program Assistant V
Career Services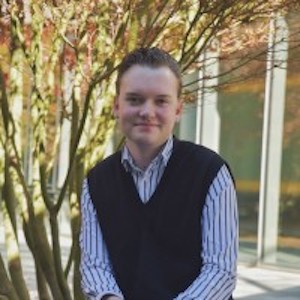 Greetings, my name is Corey Kowalczyke (he/they), and I am a candidate for the Staff Council. As a Program Assistant at the Career Services Center since July 2021, and a recent graduate of the B.A. in International Studies program at USF from 2016-2020. Moreover, I am currently pursuing a Master's in Organization and Leadership at the School of Education. My goal in seeking a position on the staff council is to promote shared governance and elevate the voices of our hard-working staff members who contribute to making USF a better place for our students. I believe that USF has tremendous potential for growth, and my unique perspective as a former undergraduate student, current graduate student, and full-time staff member provides valuable insights into USF's culture. In particular, I am passionate about advocating for the needs of early-career higher education professionals, supporting and empowering staff, and cultivating enthusiasm for working at USF. I am also interested in fostering a culture of confidence and connection between leadership and entry-level and mid-level staff while addressing the underlying factors that impact staff retention.
Carolina Martinez
IT Quality Assurance Manager
Information Technology Services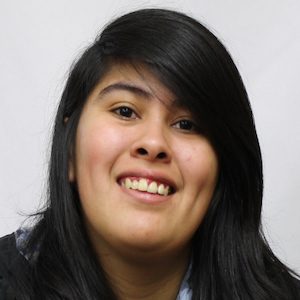 My name is Carolina Martinez, and I've been part of the University of San Francisco Community for ten years. Since 2013 I've enjoyed working with various teams within Information Technology Services (ITS). Whether working with students, staff, faculty or members of our Board of Trustees, I've always strived to provide the best service possible to our community. Beyond being where my partner and I work, we hope this will be the community our two sons choose to be part of when choosing a college. My interest in joining the Staff Council stems from the opportunity to learn more about how decisions account for current and future staff. I could bring a diverse perspective to the Staff Council to ensure representation to all when ushering in change. I also look forward to collaborating with other teams and departments. I would be honored to be considered part of the conversation about the future direction of university initiatives.
Joshua McDermott
College of Arts and Sciences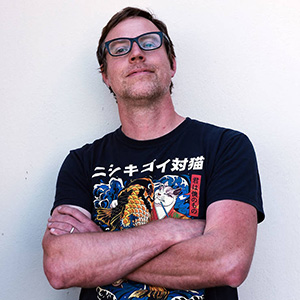 Joshua McDermott joined the USF community in 2011 as exempt staff in the Performing Arts department, as the Technical Director for department productions as well as the student worker supervisor and laboratory and studio space manager.  Since then he has created a few programs.  First, Backstage Bikes, a totally free bicycle co-op, where in partnership with campus security abandoned campus bicycles are rehabilitated by students. Second the Tech and Design Certificate Program, a transdisciplinary track for experiential learning.  Recently he has joined the College of Arts and Sciences directly and create USF STAGES, the production company for performing arts, and taken on the role of Director of Performance Spaces for the college.  He is also the advisor for PASC, the Performing Arts Student Council.  
I am interested in helping represent staff in the possibility of a shared governance model, put forth in the Strategic Plan, that keeps those who do the work, at the table, for decisions that affect us and the student.  Representation matters in all forms:  Being at the table and having a voice matters. My goal is simple:  Facilitate for you all to weigh in and make the decisions and then fight to get it done. Peace.
Elisabeth Merkel
School of Management
Career Services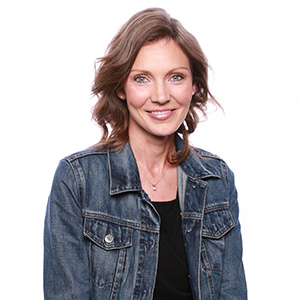 Thanks to the individual(s) that nominated me.  I am excited to collaborate and work with you – colleagues and friends, and the other members of the USF Staff Council to better understand and explore new ways to build and strengthen our staff community.  
A ~12-year staff member of the School of Management, I have been honored to work in the offices of admissions, recruitment, external engagement, and career services.  I have served as a member of the SOM Enrollment and Budget Task Forces and am twice an alumna of our university having completed the MBA and MS in Organization Development programs.  To be better able to address equity issues and foster inclusivity, I am enrolled currently in the University of South Florida Diversity, Equity, and Inclusion in the Workplace Certificate program.  
It would an honor to serve as part of a council responsible for learning from and collaborating with our amazing staff colleagues to generate creative ideas that can be presented to and embraced by our community so that together we might watch how the environment and the energy of our people and culture are both preserved and positively altered. 
Mark Papadopoulos
Associate Athletics Director of Facilities and Special Projects 
Athletic Department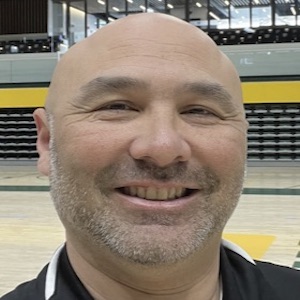 My name is Mark Papadopoulos and I work in the Athletic Department. I have been employed at the University for nearly 15 years, with this being my second term (prior 1998-2006). I have been involved in higher education for over 25 years, with the philosophy, "Everything we do should be in the best interest of the students, faculty, and staff." In my multifaceted role, I work with a wide variety of campus groups,  offering to the Staff Council a global understanding of how the decisions that are being considered will impact others at the institution. Since I have also worked at other universities, this experience will allow me to share additional perspectives, policies, and procedures when items are addressed on the agenda. I also find it important to consider others' perspectives and to view different angles before making decisions, which I believe will be a valuable asset and align with the progressive approach of the Council.

I love USF and will forever consider myself a Don. I sincerely hope to be able to offer my services to the Staff Council and contribute to the University's success by making a positive impact on the lives of others.
 
Tina Ricafrente
SEVIS Administrator/International Student Advisor
Center for Global Education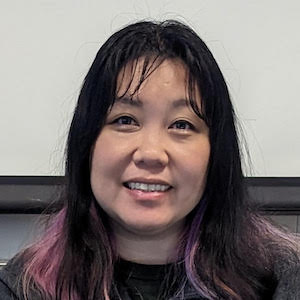 Hello, my name is Tina Ricafrente and I am the SEVIS Administrator and an International Student Advisor in International Student and Scholar Services (ISSS). I started at USF as a temporary contract employee during COVID in October 2020 and then was hired on as a full-time staff member eleven months later. In my role at USF, I enjoy working with international students and helping them navigate their immigration status while also supporting their adjustment to the US. Additionally, I ensure our data is accurate across multiple campus platforms and that immigration data is updated timely to the government system. 
While being a representative and advocate for all staff, I would also like to be a voice for staff who have joined USF during COVID and help to create deeper connections to the USF community. Being a part of the Staff Council will allow me to move towards this goal while also engaging more as a part of our Jesuit family. It would be a wonderful opportunity to work alongside USF colleagues to build bridges of support, understanding and representation for staff across campus.
 
Alexandra Schaeffer
Clinical Placement Coordinator
School of Nursing and Health Professions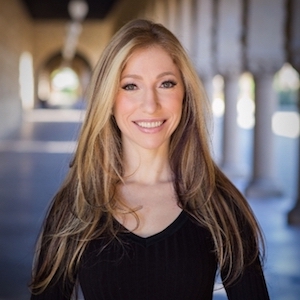 My name is Alexandra and I work on the clinical placement team in the School of Nursing and Health Professions. I earned my bachelor's degree in business management from USF, left to attend graduate school at Stanford's School of Medicine, and promptly returned to USF for employment after graduating. I feel so fortunate to stay connected to USF in different capacities over the years. 
As a member of the Staff Council, I'll commit to collaboration, advocating for change, and ensuring that my colleagues' voices are heard.
 
Will Vitagliano
Associate University Registrar and Director
Strategic Enrollment Management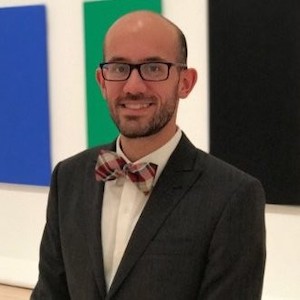 My name is Will Vitagliano and I am excited to be running for a Staff Council position. I have worked in the Office of the University Registrar for almost 8 years as the Associate University Registrar and Director of the Degree Audit & Graduation Center. During my time at the University, I have been fortunate to work with many offices across the entire campus community and have created strong partnerships with them, which lends itself in being able to advocate for and be a meaningful voice on the council. I currently sit on several non-profit boards across the country and have been an active leader and pioneer in those areas, and I hope to continue to bring that active voice to the USF campus community. I hope to continue to expand shared governance across campus and push for representation on various Board of Trustee committees, and other key campus committees, to bring a staff voice to vital discussions and decisions being made. Further, I hope to bring a balanced perspective to the discussion table that can provide different angles on a topic, while subsequently bringing increased understanding and education throughout the decision-making process. I do recognize that the Staff Council is new, but am excited about this opportunity because it is a chance to pave the way for future councils and the overall direction of the University of San Francisco.
Luwei Xie
College of Arts and Sciences
Biology Department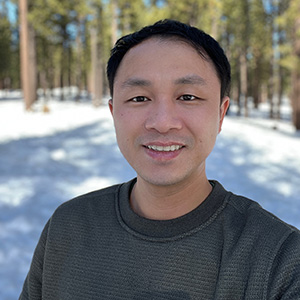 I have worked at USF for six years with various programs, including the PSM in Biotechnology, MS in Energy Systems Management, Master of Public Health, MS in Health Informatics, MS in Behavior Health, and Clinical Psychology PsyD programs. As a motivated and enthusiastic program manager, I have developed contacts with staff, faculty, other departments, alumni, current/prospective students, and outside suppliers during my time at USF.
I wish to learn more about the university's mission as well as its administrative and operational aims. I want to push for open communication among our university's personnel and administration. And I'd like to see the Staff Council's excellent work, which spans several areas of interest to employees - from health and safety to community impact - while working with a group of dedicated colleagues to foster communication and partnerships with other staff and departments.
Nicholas Ynami
Help Desk Student Coordinator
Information Technology Services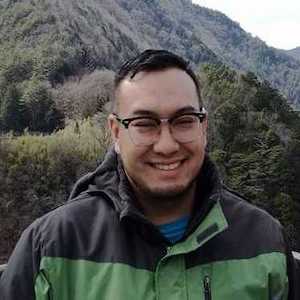 My name is Nicholas Ynami. I am the ITS Help Desk Student Coordinator. I started my career at USF in April 2019 as a contractor in the ITS Department. I worked as a Level II and Classroom Technology Technician, supporting the technology needs of faculty, staff, students, and alums. I then attained Full-Time employment for the same position at USF in March 2021 and then was promoted to my current position on November 2022, where I mentor and support the help desk student workers.
As a result of the Covid-19 pandemic, I was one of the few technicians that worked on-site as an essential service to the university. During this time, my colleagues told me stories of the days when they had a sense of belonging to a greater community and the times they helped out by volunteering their time. Since the Covid-19 pandemic, there has been a lack of community involvement, which can be revitalized now that the university is starting to run at capacity with more in-person services. In the Catholic Jesuit tradition of USF, I also hope to invigorate the community to find joy in helping others less fortunate by pushing for more community service and engagement.
 
Ken Yoshioka
Senior Instructional Technologist - Multimedia
Educational Technology Services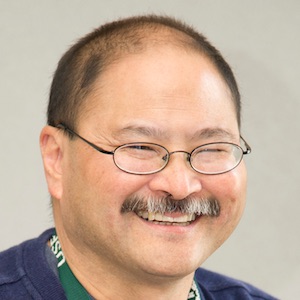 I have been fortunate enough to have had a 23 year career at USF, beginning in the ITS Help Desk for 7 years and then in Educational Technology Services for the last 16.  In the last few years, especially during the pandemic, I became acutely aware of the need for staff to feel supported and connected; I know that keeping connected with all of you I met with during remote work and the return to campus encouraged and strengthened me.  I have always envisioned myself as an agent for change on an individual level, trying to make a difference one life at a time.  With the Staff Council, I feel it is time for me to step out of my comfort zone and strive to make a difference on a larger scale, for all staff.