Staff Council Executive Board
Melissa Thompson - President
Provost's Office
Office of Assessment & Accreditation Support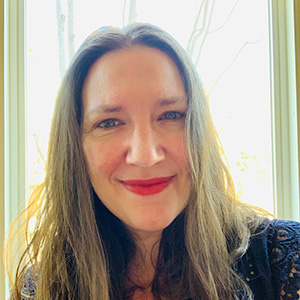 I joined the Office of Assessment & Accreditation Support in 2019, as the Associate Director of Research & Assessment. In this role, I work with academic and co-curricular units to support the assessment of student learning in support of USF's mission. Prior to working at USF, I earned a Masters in Organization & Leadership from the School of Education where I focused my studies on leading through organizational change in higher education. I've worked in higher education for nearly 20 years, participated in staff councils at various institutions, and partnered with leadership, staff, and faculty to ensure staff are included in decision making. 
 
I believe that USF will function best when all constituencies have a voice in shared governance. During my time here, the university has undergone significant changes. In order to fulfill our strategic initiatives, we will likely continue to face challenges and opportunities that require tough decisions. As a member of the USF Staff Council, I will engage fellow staff members and amplify their voices to ensure staff are included in the decision-making process. 
Michelle Santana - Vice President
College of Arts and Sciences
Economics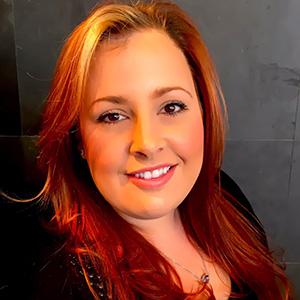 My name is Michelle Santana and I am the Program Assistant in the Economics department. I have been part of the USF community for just over 5 years. Prior to working at USF, I worked as a broker and then a Vice Principle for a post-secondary school. Since then I have been fortunate to work in the Economics department working with undergraduates and graduate students. During my time at USF, I have had the honor to help support and represent our Program Assistants in the College of Arts and Sciences in the PA Council and am now one of three OPE Program Assistant Leads. To be part of the USF's Inaugural Staff Council would align with my continued desire to support our University Staff members and my commitment to serving the interests and concerns of all staff members by contributing their voices into campus conversations. 
Gina Alvarez - Clerk
School of Nursing and Health Professions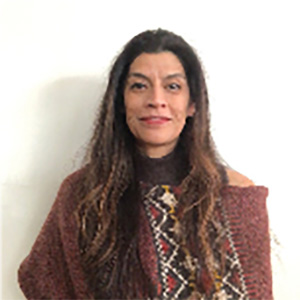 Gina Alvarez (she, her | ella, suya) has worked at USF for 8-years. She is a Program Assistant with the School of Nursing and Health Professions as Support for Accreditation, Regulation and Assessment of Student Learning. Gina serves as a Staff Mentor with the USF Muscat Scholars Program, a transition program developed for the academic and personal success of first-generation college students. In 2020, she was student nominated and received the MSP Gratitude Award. She also serves on the Latinx Recognition Ceremony and the Latinx Student Connection Planning Committee. She has been a USF Union Shop Steward since 2013 and recently joined the University Assessment Committee. Gina is an active member of the Staff Community Building Group and aims to build a stronger community between exempt and unionized staff.
Jill Ballard
Information Technology Services (ITS)
Instructional Design > ETS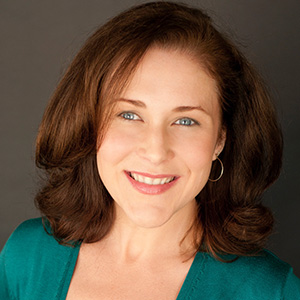 I'm Jill Ballard, an instructional designer at USF for over 4 years. In this role, I lead course design efforts for online and hybrid programs, as well as developing and facilitating workshops and consultations addressing a range of pedagogies and technologies. I've worked in higher education for over 15 years, in both faculty and instructional design roles. Prior to higher ed, I worked in the corporate and non-profit world as a communications designer and design manager. I'm also a mom of a young teen and a long-time San Francisco resident, fond of hiking, SUP, writing, and ever, the arts.
My interest in joining USF's Staff Council comes from a personal commitment to making our collective staff voices more audible—to make a difference in our work experience, across the university. This includes addressing our concerns but also creating opportunities for more collaborative staff engagement. I believe the Staff Council offers a strong platform to advocate for change, increasing our shared voice at the table when institutional decisions are being made. I will work to represent your voice in mine. 
Mary Bussi
Development
Corporate & Foundation Relations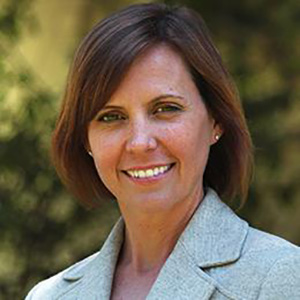 As a proud USF Don (MSOD '03), I was excited to join the staff in spring 2021 when an opportunity in my career field of 20+ years (corporate & foundation fundraising) opened up in the Development Office. I'm passionate about equitable access to higher education and am energized to utilize my skills and professional experience to enhance students' access to, support during, and outcome attainment through their education at USF.
Having served in various roles on the Staff Council at Dominican University of California for the five years prior to joining USF, I'm very familiar with both the large group and subcommittee work associated with a Staff Council position. Aligning with my background and skill set, I am particularly interested in serving on USF's Professional Development, Communications, or Institutional Effectiveness subcommittee.
My role in Development affords me the opportunity to connect with faculty, staff and students from all corners of campus in developing compelling cases for external funding. I'd love to bring the varied perspectives I discover through fund development work forward to Staff Council, as well as learn in this forum about great work happening across campus that can lead to even more external funding opportunities.
Steph Carter
Information Technology Services (ITS)
Digital Engagement Technology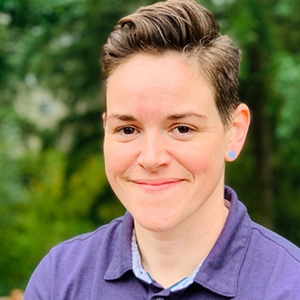 My name is Steph Carter (they/them). I have worked for the University of San Francisco since April 2008, beginning in Strategic Enrollment Management and currently within Information Technology Services.
Through my various roles at USF, I have had the pleasure to know and work alongside many of you during key initiatives, numerous changes, and both difficult and joyful times. I have enjoyed serving on the LGBTQ+ Faculty and Staff Caucus and, most recently, the President's Strategic Planning Core Committee. 
The staff community is the main reason I continue to thrive and love working at USF. In the last 13+ years, you have been beside me through many life changes, tremendous personal and professional growth, and I continue to learn from you. I look forward to serving as a voice for this community – aiming to ensure that we are all heard, recognized, empowered, and celebrated for our dedication and hard work. 
Janice Chuakay
School of Management
Dean's Office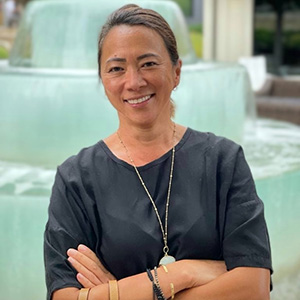 I am the Assistant to the Dean at the School of Management. I returned to USF almost four years ago after working ten years at a private high school in San Francisco. Prior to this, I spent nine years raising my three children (now 22, 20, and 16) and, recently, became a mom to "Cody," a 70 lb, two-year-old Great Pyrenees-Golden Retriever mix.
I am a "twice Don" in two different ways: First, I earned both my B.A. in Exercise and Sport Science and an M.A. in Sport and Fitness Management at USF; and, 2) after earning my undergraduate degree, I was the Fitness-Wellness Director for USF's Koret – Recreational Sports Department. I am proud to say that most of my siblings are, and soon my daughter can also be called a "Don."
I am running for office to better support the Staff Council and engage in new leadership in moving our university mission forward. As a member of the SOM Strategic Planning Committee for two years, I am excited to be part of this inaugural staff council and find new ways in which we can all lift each other in a time of such divide, to ensure that staff is represented, treated with fairness and equality, provide a forum to identify, discuss ways to better support, engage, and recognize the incredible work that we all do day in and day out to keep USF one of the most renowned educational Jesuit institutions.
Danielle Castillo
Provost's Office
Office of the University Registrar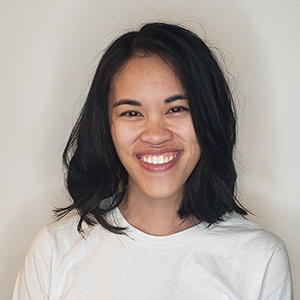 My name is Danielle Castillo (she/her). I have worked in the Office of the University Registrar for about 7 years and am a "Double Don" class of 2013 and 2021. Being part of the university as a student and now staff has provided me with unique perspectives of the university's operations. In my various positions, I am fortunate to have the opportunity to collaborate with various staff across the university. We have an incredible community at USF, and I hope to advocate for our needs and have the resources to empower each other.
Donna Creasman
School of Law
Deans' Office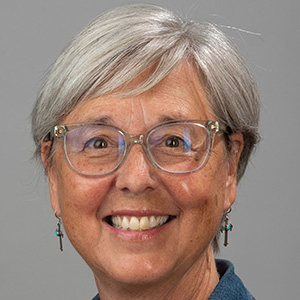 My name is Donna Creasman (she/her). I've been at USF for over 19 years and have worked for that entire time in the Deans' Office at the School of Law.  I've worked as an Administrative Assistant, an Administrative Coordinator and, for the last three years, I've worked as the Assistant Director for Administrative Services.
I believe in the Jesuit Mission of the University of San Francisco and believe it can and should be applied to our hard-working staff members all across our campuses.  How can we empower our staff members to "promote the common good", not just in the world around us but in our workplace every day - to "critically, thoughtfully, and innovatively address inequities to create a more humane and just world"?  We start here.  As we address the inequities among us, we are better equipped to do that in the world around us.  I don't have many answers, but being part of a larger group to consider the issues that impact us and to work together to seek answers - that appeals to me.  I am also a woman of faith - "faith that does justice".  And that starts at home.  
Michael Fraley
Information Technology Services (ITS)
Application Services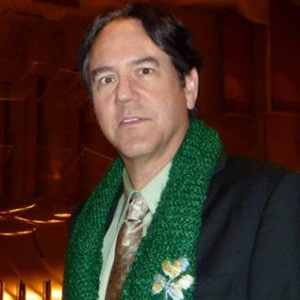 Hello, I'm an alumnus and my daughter is an alumna. My wife and I are celebrating our fortieth anniversary. I have been at USF since Fr Lo's tenure as President, through the leadership of Fr Schlegel, Fr Privett, and now Fr Fitzgerald. I've worked in ITS supporting the Student, Financial Aid, Alumni, Human Resources, and other systems. I'm submitting my application for USF Staff Council because I would like to contribute my time and effort to the University in ways beyond my normal job description. As a member of the Staff Council, I hope to accurately represent the best interests of the staff and University. I would like to help with efforts to improve our University living & working environment. Fairness, kindness, and continuity are important to me; I will strive to bring them to any discussion. USF values of diversity, social justice, and care for the whole person have been a positive influence on me and align with who I am. I would like to work for the benefit of the staff in ways that foster loyalty and contribute to continuity.
Amy F. Joseph
College of Arts and Sciences
Undergraduate Teacher Eduction Center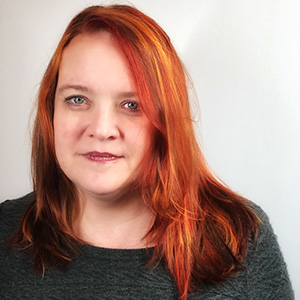 I am the Program Manager and Advisor for the Undergraduate Teacher Education Center. Prior to this, I was a Program Assistant to the Sociology Department, a position I held for 14 years. I am a passionate believer in shared governance and helped found the College of Arts and Sciences P.A. Council in an effort to give Program Assistants a voice. Some of my goals include seeking more budget transparency, encouraging collaboration across departments and staff positions to prevent siloing and more fairly represent a wide variety of perspectives, creating a culture of frank, respectful discussions around difficult topics, and supporting underrepresented voices on campus.
Joshua McDermott
College of Arts and Sciences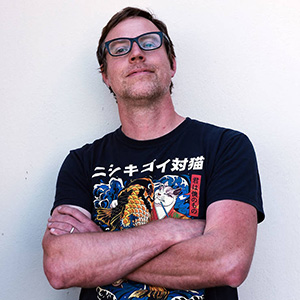 Joshua McDermott joined the USF community in 2011 as exempt staff in the Performing Arts department, as the Technical Director for department productions as well as the student worker supervisor and laboratory and studio space manager.  Since then he has created a few programs.  First, Backstage Bikes, a totally free bicycle co-op, where in partnership with campus security abandoned campus bicycles are rehabilitated by students. Second the Tech and Design Certificate Program, a transdisciplinary track for experiential learning.  Recently he has joined the College of Arts and Sciences directly and create USF STAGES, the production company for performing arts, and taken on the role of Director of Performance Spaces for the college.  He is also the advisor for PASC, the Performing Arts Student Council.  
I am interested in helping represent staff in the possibility of a shared governance model, put forth in the Strategic Plan, that keeps those who do the work, at the table, for decisions that affect us and the student.  Representation matters in all forms:  Being at the table and having a voice matters. My goal is simple:  Facilitate for you all to weigh in and make the decisions and then fight to get it done. Peace.
Elisabeth Merkel
School of Management
Career Services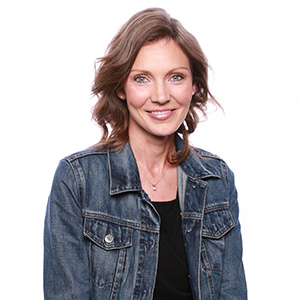 Thanks to the individual(s) that nominated me.  I am excited to collaborate and work with you – colleagues and friends, and the other members of the USF Staff Council to better understand and explore new ways to build and strengthen our staff community.  
A ~12-year staff member of the School of Management, I have been honored to work in the offices of admissions, recruitment, external engagement, and career services.  I have served as a member of the SOM Enrollment and Budget Task Forces and am twice an alumna of our university having completed the MBA and MS in Organization Development programs.  To be better able to address equity issues and foster inclusivity, I am enrolled currently in the University of South Florida Diversity, Equity, and Inclusion in the Workplace Certificate program.  
It would an honor to serve as part of a council responsible for learning from and collaborating with our amazing staff colleagues to generate creative ideas that can be presented to and embraced by our community so that together we might watch how the environment and the energy of our people and culture are both preserved and positively altered. 
Lamonte Stamps
Student Life
Student Engagement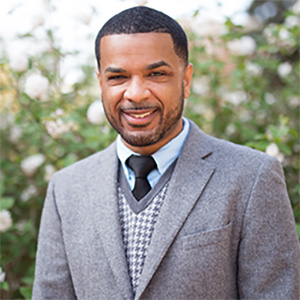 My name is Lamonte Stamps, and my pronouns are he, him, and his. I currently serve as the director for New Student & Family Programs within the department of Student Engagement for about 3.5 years. While I have worked at other religiously affiliated institutions, USF is my first Jesuit University. I am running because I care about the people I work with, "cura personalis," which is evident in the strong relationships I share with USF staff members around campus and caring for their whole being. While serving on Staff Council, some of my goals would be creating institutionalized spaces and support programs that recognize staff success and well-being. One initiative would be establishing bi-weekly staff meetups with specific topics to share stories and discover ways to better support each other's success and experiences at USF.
Tim Swift
School of Management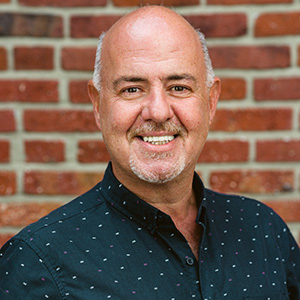 I've worked with the School of Management for almost 8 years so I've seen many changes at USF. I started as Office Coordinator for the Downtown Campus in 2014 and now I'm part of the SOM Office of Graduate Admissions (as of Oct 2020).  On a daily basis my plate is full with recruiting International students, setting up monthly information sessions for our 10 programs and making connections with prospects from all over the world via ZOOM consultations or email. 
I've also been a Shop Steward for a few years and know the importance of being a great listener, a voice for the OPEIU staff at 101 Howard, and communicating expectations back to staff via email or in-person discussions.
I've successfully fostered a community of colleagues/associates from Directors to Students to Janitorial staff so I'm running for Staff Council to represent all staff and their needs with a perspective from Downtown Operations, OPEIU staff and Graduate Admissions. 
I was the only Program Assistant asked to participate in Fr. Paul's Magis Project where I collaborated with Directors and Leadership to find new ways to analyze/utilize our spaces on and around Main Campus. This was a great experience and I enjoyed representing the SOM and all OPEIU staff. I'm looking forward to participating in another innovative group that will benefit the overall USF community. 
Angelika Williams
Provost's Office
Student Financial Services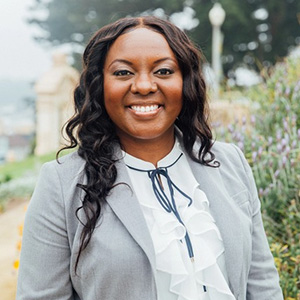 My name is Angelika Williams, and I am the assistant vice provost for student financial services. I have an extensive career in Title IV regulations and best practices, and I began over 15 years ago as a financial aid consultant. Also, I have worked as an assistant director of financial aid and as director of scholarships and financial aid at Hispanic Serving Institutions. I then served as director of financial aid at Howard University before assuming my current role.
As a first-generation college student, I feel it is essential to develop effective strategies by reducing barriers, where possible, and optimizing operational details to enhance engagement. And since taking on my current role at USF, I have been dedicated to determining best practices and operational functions that foster the university's mission and vision. I am honored to serve on the university's Staff Council and prepare to focus on student engagement, success, recruitment, and retention. 
Luwei Xie
College of Arts and Sciences
Biology Department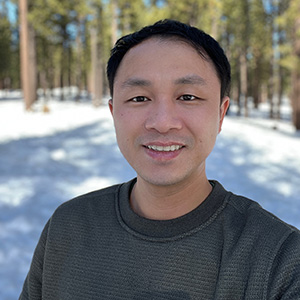 I have worked at USF for six years with various programs, including the PSM in Biotechnology, MS in Energy Systems Management, Master of Public Health, MS in Health Informatics, MS in Behavior Health, and Clinical Psychology PsyD programs. As a motivated and enthusiastic program manager, I have developed contacts with staff, faculty, other departments, alumni, current/prospective students, and outside suppliers during my time at USF.
I wish to learn more about the university's mission as well as its administrative and operational aims. I want to push for open communication among our university's personnel and administration. And I'd like to see the Staff Council's excellent work, which spans several areas of interest to employees - from health and safety to community impact - while working with a group of dedicated colleagues to foster communication and partnerships with other staff and departments.