The Academic Path
You Are a Student.
It seems simple enough, but what exactly does a student do? How does one take advantage of the wisdom and learning that happens in the classrooms? You have many opportunities to study new topics, meet experts in the field, and connect your degree to the wider world. Start here and explore and engage beyond the classroom.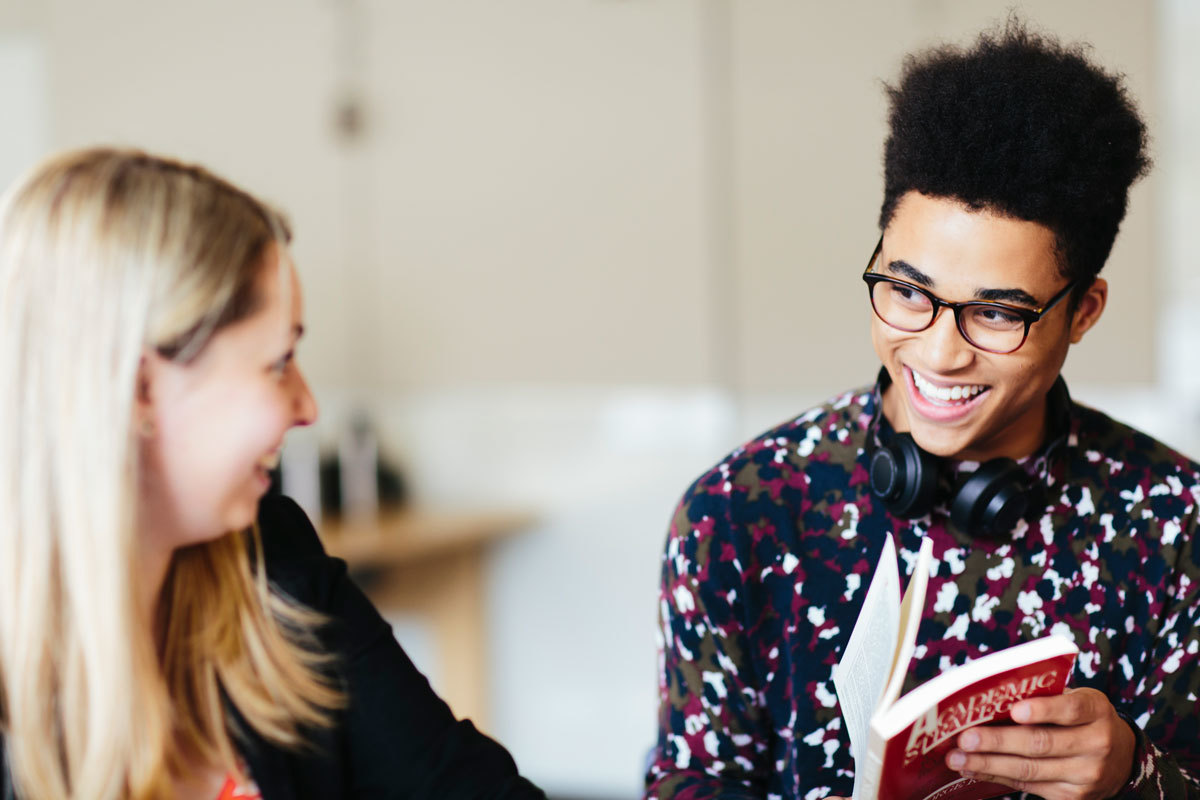 You are at the University of San Francisco, a champion of liberal arts education. A major is a student's primary course of study. A minor is also significant but has less content than a major. Some programs have areas of concentrations that will allow you to customize your major/minor to better suit your interests.
There are so many  events on campus; it's shown me that it's important to be exposed to as many things as possible.
- Sabrina, Sociology  '19
Talking to faculty is probably one of the best ways to engage more deeply with the content, from how to better understand the material to how to learn the material in a more effective way. Visit your faculty during office hours held weekly. Your faculty will post office hours in the syllabus and in the department office.
Gleeson Library has so many events, every day. I really enjoyed working there.
- Jaycee, Chemistry '22
One of the hallmarks of a liberal arts degree is a well-rounded education, exposing students to subjects outside of the chosen major. The Core Curriculum consists of 11 content areas that allow a student to pick and choose classes that suit their interests and study in different disciplines. Consult with your faculty adviser for advising on the core to help you explore.
Small classes helped me to get to know teachers and got them to know me.
- Lexy, Biology '20
Faculty are essential to your experience at USF, not only are they teachers, but they are mentors to help you through your coursework and find connection to careers you are interested in. Visit during office hours and always make an effort to meet with your faculty early on in the semester.
The openness of professors really shows that they care about us.
- Adolfo, Psychology '22
To help you integrate what to learn with how to learn it effectively, USF offers academic assistance to all students through The Learning, Writing, and Speaking Centers. Support is primarily delivered by highly-trained peer leaders who are also current students within our community. Services are free and include subject-specific tutoring, writing assistance, and communication-related support. The Learning Center also provides opportunities for academic skill development, through 1:1 coaching, group workshops, and online resources.
[My biggest takeaway was] realizing that I am capable of doing better in school and that I owe it to myself to challenge myself rather than opting out due to a fear of failure.
-Spring 2019 LWSC Participant
Make an appointment: https://myusf.usfca.edu/lwsc