The Green Room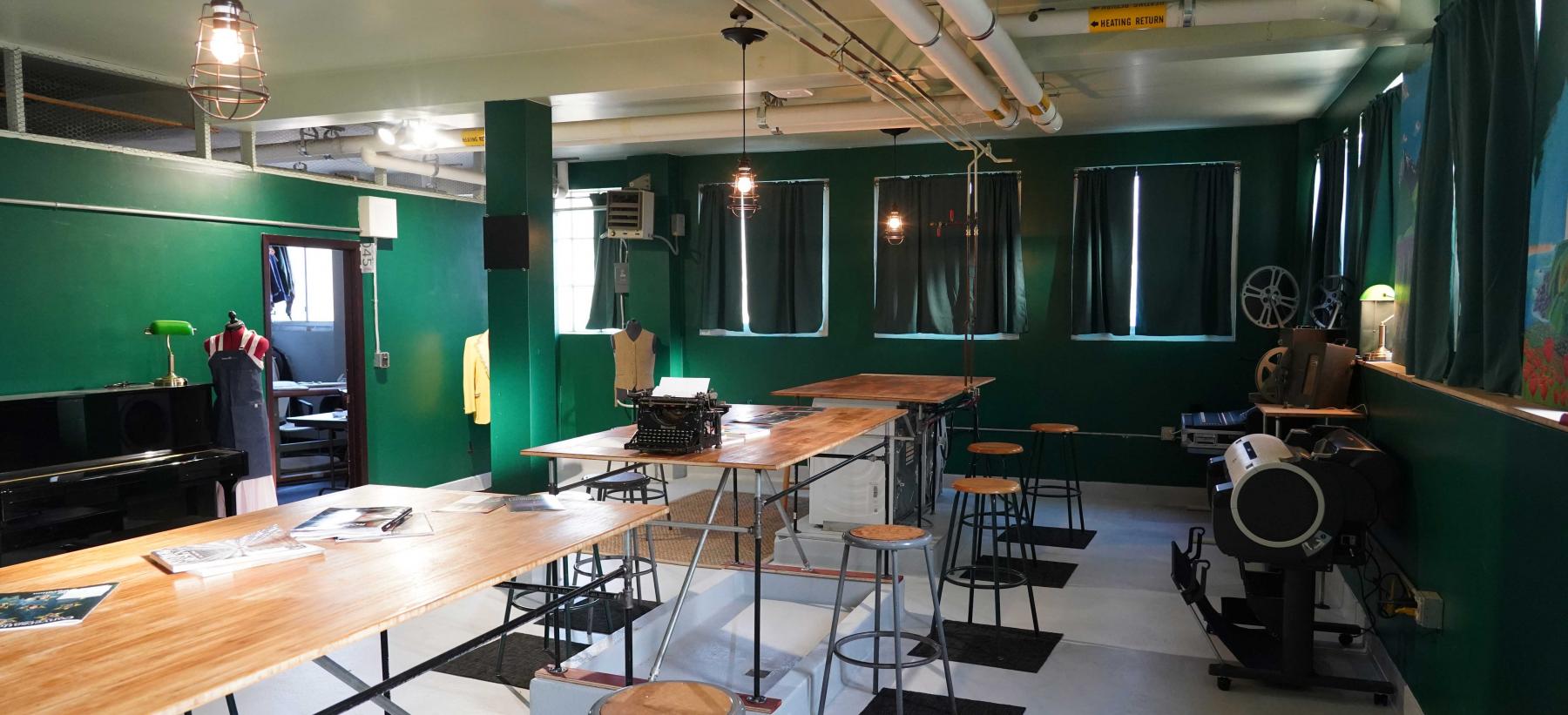 Open to All with your ONE card!
9-6pm general student access
24 hour staff and faculty
in the Basement of the Education Building : ED 045
Adjacent to the Props shop and the Costume shop, this also acts as a Maker space break out room as well as just a space to sit down with a friend for coffee.  Explore the small lighting and sound lab as well as utilize the 3d printer, large format printer, and sewing machines.  
Features:
Sewing shop
Lighting Lab
Sound Lab
3D Printing
24" Printing
Movie viewing Room
Nespresso
Board and RPG games
Accessible with your USF ID and no reservations needed or allowed!  But please keep it quiet after 8pm.
Events
Please check back for upcoming events.