Scene Shop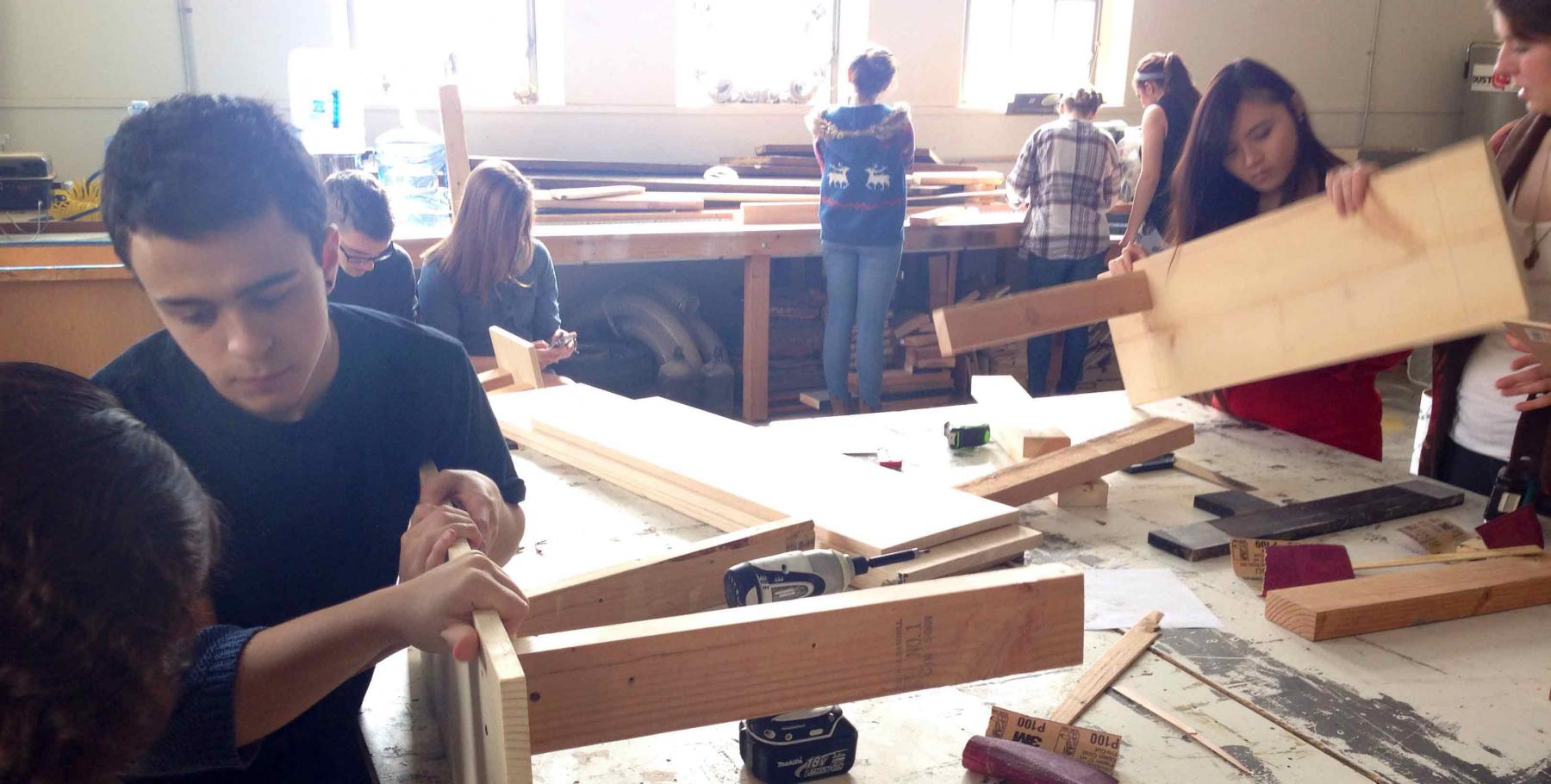 The Scene shop is the primary build space for USF STAGES Performance Spaces and also acts as the training and laboratory for production classes.  
This space is reservable only after safety training.  Please inquire if you have questions on how to get trained for access.  
Equipment:
Table Saw
Miter Saw
Band Saw
Drill Press
Belt sander
Bench Grinder
Metal Cut-Off Saw
Router
Pneumatic Stapler
Pneumatic Nailer
Powered Screw Driver/Drill
Various Hand tools for wood work.