Design Student Groups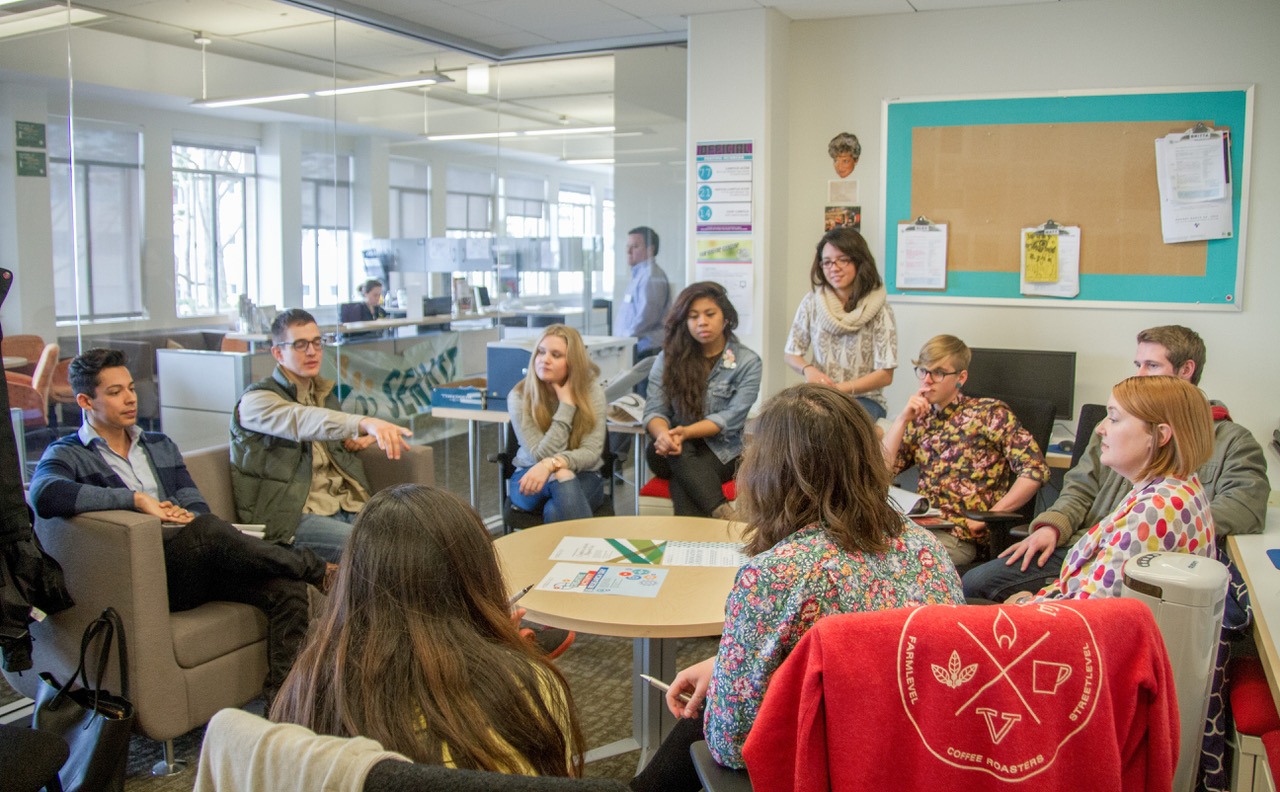 AIGA @ USF
AIGA, the national Professional Association for Design, stimulates thinking about design, demonstrates the value of design and empowers the success of designers at each stage of their careers. AIGA's mission is to advance designing as a professional craft, strategic tool and vital cultural force. AIGA sets the national agenda for the role of design in its economic, social, political, cultural and creative contexts.
AIGA @ USF is the official student chapter of AIGA on the University of San Francisco campus. The club was formed to create a community of students interested in pursuing ideas in design beyond the classroom. Through this organization, the members gain resources needed to move into the professional design world. Members participate in workshops, field trips, lectures, exhibitions, and other events to both create a community of their own, as well as interact with larger communities in San Francisco and throughout the country. Members gain design skills as well as building leadership and communication skills that will be valuable as they move into the design profession.
AIGA @ USF is open to any student interested in the field of design, regardless of major or minor. Official membership sign up takes place each semester.
For more information or to join, contact:
The Graphics Center
The Graphics Center ("GC") is a unique student-run organization and business that does design work for clubs, faculty, and departments on campus. Students who work at the GC are paid for their work and gain valuable experience in working with clients and printers within a small design firm setting. Students work on design projects ranging from posters, flyers, and banners to T-shirts, booklets, brochures, and more.
GC hires designers on a semester and yearly basis. Students wanting to apply to work at the GC must submit a portfolio and written application. Look for information about when GC is hiring towards the end of each semester.
For more information:
Email usfgraphicscenter@gmail.com 
Follow @usfgraphicscenter on Instagram
Stop by UC 418