Gerardo Marín Diversity Fellowships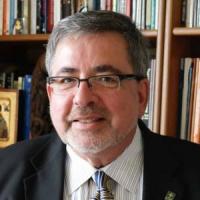 In honor of the late Dr. Gerardo Marín, each year, the Provost's Office, under the leadership of the Office of Diversity Engagement and Community Outreach, invites scholars from underrepresented ethnic communities to apply for prestigious fellowships. Gerardo Marín, former Senior Vice Provost and Professor of Psychology, laid the foundation for USF's current diversity and inclusion efforts throughout academic affairs, particularly through the recruitment and retention of a diverse faculty. Through mentoring faculty and diversifying the hiring process for professors, Dr. Marín changed the landscape of USF's faculty and advocated for and successfully brought the Irvine Foundation Curriculum Developmental Grant in 1994 which laid the groundwork for the Irvine Fellows. The Irvine Fellows program was later adopted by the university as the Ethnic Minority Dissertation Fellowships in 2010, and was later renamed Gerardo Marín Diversity Fellowships in 2016. Through the evolution of this program, USF has hosted thirty-six doctoral fellows and one postdoctoral fellow, 13 of whom have become USF faculty and senior administrators.
2019-20 Gerardo Marín Dissertation Fellow: Britni Wilcher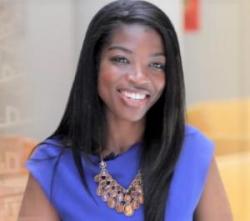 For the 2019-20 academic year, we welcome Britni Wilcher in the Department of Economics in the College of Arts and Sciences. Britni Wilcher is a Ph.D. candidate in Economics at American University. She is an applied microeconomist in training with interests in labor economics, health economics, and gender economics. Britni's research focuses on the economics of health decision making and its implications for labor markets. She employs quasi-experimental designs to draw causal inferences about the quality of pharmaceutical innovation and labor market effects of healthcare access for women as well as other underrepresented groups at various life stages.
Prior to her doctoral studies, Britni completed a BA in Economics at Spelman College and MSc in International Health Care Management, Economics, and Policy from SDA Bocconi School of Management in Milan, Italy. During her Masters studies she specialized in the economic evaluation of pharmaceutical and medical devices. She applied that training as a Senior Consultant at Booz Allen Hamilton in Washington DC and a research fellow at the University of Exeter in England. Her work at Exeter, supporting an EU commissioned project aimed at advancing the existing methodological framework for health technology assessment (HTA) of medical devices (MedtecHTA) was published in Value in Health, Health Economics, and the International Journal of Technology Assessment in Health Care.