Gerardo Marín Diversity Fellowships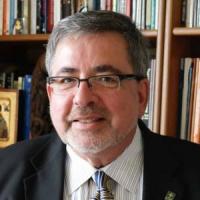 In honor of the late Dr. Gerardo Marín, each year, the Provost's Office, under the leadership of the Office of Diversity Engagement and Community Outreach, invites scholars from underrepresented ethnic communities to apply for prestigious fellowships. Gerardo Marín, former Senior Vice Provost and Professor of Psychology, laid the foundation for USF's current diversity and inclusion efforts throughout academic affairs, particularly through the recruitment and retention of a diverse faculty. Through mentoring faculty and diversifying the hiring process for professors, Dr. Marín changed the landscape of USF's faculty and advocated for and successfully brought the Irvine Foundation Curriculum Developmental Grant in 1994 which laid the groundwork for the Irvine Fellows. The Irvine Fellows program was later adopted by the university as the Ethnic Minority Dissertation Fellowships in 2010, and was later renamed Gerardo Marín Diversity Fellowships in 2016. Through the evolution of this program, USF has hosted thirty-six doctoral fellows and one postdoctoral fellow, 13 of whom have become USF faculty and senior administrators.
2021-22 Gerardo Marín Post-Docatoral Fellow: David Philoxene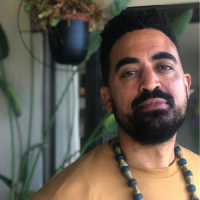 For the 2021-22 academic year, we welcome David Philoxene to the International and Multicultural Education Department in the School of Education. 
David Philoxene was awarded a Ph.D. in the Graduate School of Education at UC Berkeley in 2021. His research focuses on geographies of race and violence, including how Black youth experience, locate, and create safety. His dissertation employed interviews and youth mapping artifacts to examine the sense- and spatial-making practices of Black youth who navigate violence across schooling and neighborhood in Oakland, California. He is committed to (re)telling stories of resistance, survival, and possibility, and studying educational and community spaces that exemplify this.
An Oakland native, he has spent the last 16 years in youth spaces in a variety of roles, from classroom teacher, school design-team member, teacher supervisor, and researcher. He has a B.A. in Sociology and African American Studies from UC Berkeley, a M.Ed. and Secondary Teaching Credential from UCLA, and has been an NIH/NIGMS Predoctoral Fellow at UCSF, Chancellor's Fellow at UC Berkeley, and 2020-2021 Gerardo Marin Dissertation Fellow at USF.