2022 Go Move Challenge: Week Three Recap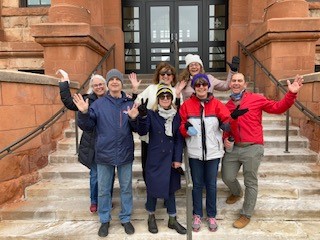 Published February 18, 2022
Hello, fellow movement enthusiasts! There are only ten more days left in the challenge. Remember to track all of your minutes through Monday, 2/28 at 11:59pm. We have a grace period of Tuesday, 3/1, 11:59 p.m. to enter our final minutes.
The leaderboard for most minutes has shown motivation with definite groupings of 3-4 institutions so close in minutes. It's been fun to watch how the numbers have grown and positions have changed!
Santa Clara, Creighton, USF and Loyola Marymount (although Santa Clara has surged ahead!)
Saint Joe's, Fairfield, University of Detroit Mercy and Xavier
Regis, Saint Peter's, Scranton!!, Fordham and Boston College
Holy Cross, Le Moyne, Loyola Chicago, Marquette and John Carroll
and last but not least, Georgetown, Canisius and AJCU rounding out the leaderboard.
Be sure to check out the Go Move Challenge leaderboard for the latest and greatest numbers.
Share Your Experiences: What Moves You?
"I'm new to Boston College and my experience has been amazing. I discover new things around campus everyday. In tow and one step behind of course is my rescue dog, Miss Bells, dressed in a BC sweater! During COVID, I started packing on the pounds, like many people, and the winter months have made it difficult to do long walks, so I turned to my traveling weighted hula hoop. Hula hooping builds stamina, burns calories, and is an excellent form of cardio! I hope this video (can be seen on the go move challenge facebook page) will inspire everyone to register and get moving for the #GoMoveChallenge!"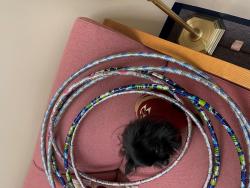 Scott H: Santa Clara University
Celebrating my third year participating in the Go Move Challenge at SCU. The challenge is one of my most anticipated activities of the year. It's the perfect way to shake off the after holiday blues and re-energize for a new year. I achieve my daily minute goals by walking three times a day, morning and evening PT exercises, lifting heavy weights, and riding gravel roads on the weekends.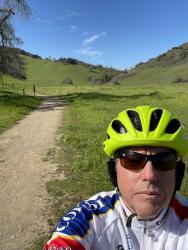 Francisco De Jesus: Saint Peter's University
"I have participated in the Go Move Challenge for the past 2 years. I participate in it to stay active and help get healthy. A positive outcome for me is that it allows me to accurately account for my movements and to see how many calories I burn daily with active exercising."
Anneliese Mauch: University of San Francisco
I like going for a walk every morning before the start of the day. My favorite walk is from my house to the top of Buena Vista Park, which affords me great views of the city (including St. Ignatius and the USF campus) as well as 40 flights of stairs and 9,000 steps (according to my Apple Watch). I enjoy taking photos of beautiful plants and flowers along the way.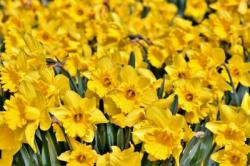 Tami Whitney: Creighton University
Due to the snow and cold, Tami gets her minutes by walking at the gym.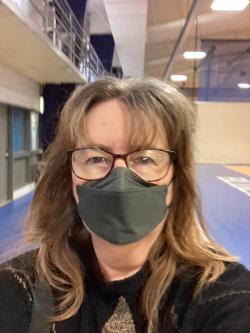 Janice Hayes DeMonsi: Santa Clara University
Janice earns her minutes in a variety of ways, including early morning runs and walks where she is inspired by beautiful sites like birds, lighthouses and the ocean! Janice does weights (and heavy ones!), barre classes and paddle boarding. She is also very active on our Go Move Challenge facebook page. Thank you Janice for all your posts! It's fun to see the variety of ways you're active.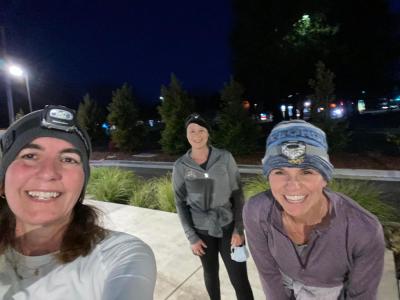 Earn Your 10 Day Moving Streak Badge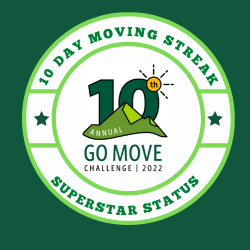 To celebrate our 10th anniversary, we introduced the 10 day moving streaking badge.
Once you move and track 10 days in a row, you will automatically be awarded this gorgeous 10 day moving streak badge. You will receive a star next to your name on your institution's leaderboard and you will receive the badge on your profile. Over 500 participants have earned it thus far!
---
Leaderboard - Most Minutes
The leaderboard is ever changing, so visit the Go Move Challenge website to see the most current standings! To date, the top 3 institutions averaging the most number of minutes per person are:
Santa Clara University (surged ahead in the past week!)
Creighton University (neck and neck with USF)
University of San Francisco
Leaderboard - Most Average Number of Minutes
The Mid-West and East Coast are dominating the average number of minutes per person!
University of Detroit Mercy
Saint Peter's University
Saint Joseph's University
Leaderboard - Top of the Region
The regional home page is based on average number of minutes. This has leveled the playing field! The leaderboard is ever changing, so visit the Go Move Challenge website to see the most current standings! To date, the top universities with the most minutes by region are:
East Coast: Saint Peter's University
Midwest: University of Detroit Mercy
West Coast: Santa Clara University
South: Xavier University
Weekly Recaps
As we have been reporting each week, participants have been as excited as ever to share their feedback on how the Go Move Challenge has positively influenced their month of February and beyond. If you missed any stories from previous weeks, you can access them, along with pictures, at any time:
How has Go Move inspired you? What have you been doing to stay active? We would love to hear from participants from every institution! Remember to share your stories and follow us on social media.
There are 10 more days to go before the winning institutions are announced! Keep moving and logging your minutes. If you have any questions, please contact the Go Move Challenge administrator, Suzy Kisylia, at skisylia@usfca.edu.