New full time faculty and librarians joining in the 2022-23 academic year
College of Arts and Sciences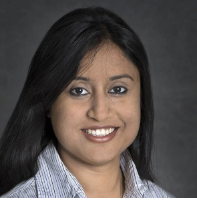 Amrita Bhattacharyya
Assistant Professor
Chemistry
Amrita received her Ph.D. in Environmental Chemistry from Pennsylvania State University. She continued to pursue her research in environmental chemistry as a postdoctoral fellow at Colorado State University before joining the Earth and Environmental Sciences Area at Lawrence Berkeley National Laboratory in 2015. Amrita's research interests involve the investigation of environmental geochemistry problems that are driven by climate change. Specifically, she focuses on the nexus between natural carbon/nitrogen cycling and metal redox chemistry, and the impact of this coupling on-field and molecular-scale processes.
Why USF? Why now?
The strategic location of USF helps to provide access to higher education for a diverse student community and advancing regional engagement through its academic programs and leadership. I particularly like how the chemistry department fosters a culture that helps the students become self-learners and creates opportunities to participate in research projects, as well as promoting an understanding that social consciousness and ethical behavior are essential features of a principled chemistry community. Joining USF gives me the opportunity to serve as a mentor and advisor to underrepresented student groups, and prepare our students to be active citizens in an increasingly diverse society.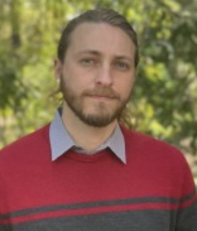 Cody Carroll
Assistant Professor
Data Science / Mathematics & Statistics
Cody received his Ph.D. in Statistics from the University of California at Davis. His research interests lie in the treatment of complex-structured data whose geometries thwart traditional, off-the-shelf statistical methods. Additionally, he is attracted to questions concerning functional data, especially when the functions are multivariate, contaminated by warping, or subject to constraints, as in the case of densities or monotonic curves. Cody has collaborated with neuroscientists from the Bill & Melinda Gates Foundation, veterinarians from the San Diego Zoo, and the researchers behind Mt. Everest's Himalayan Database.
Why USF? Why now?
Beyond the incredible faculty and mission of USF, another major draw is the close ties the university shares with the industry and community of San Francisco. For math and statistics educators in particular, the data science revolution of the past 10 years has created a unique opportunity to modernize and reinvigorate our curriculum-- so where better to do this than in the city that served as its epicenter?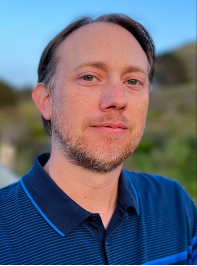 Robert Clements
Assistant Professor
Data Science
Robert received his Ph.D. in Statistics from the University of California at Los Angeles. He served as a Senior Director of Data Science at Optum, a health services and innovation company on a mission to help people live healthier lives and to help make the health system work better for everyone. He has also taught as an Instructor UC Berkeley Extension and as a teaching assistant at UCLA.
Why USF? Why now?
Returning to academia has long been a goal of mine, the timing seemed about right after nearly ten years of working in industry, and so I jumped at the opportunity to join the faculty in the MSDS program at USF due to its great reputation and rigorous curriculum.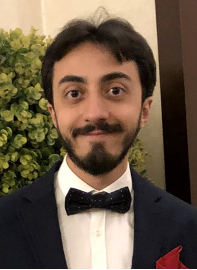 Mehmet Emre
Assistant Professor
Computer Science
Mehmet is a Ph.D. candidate in the Computer Science program at the University of California at Santa Barbara. Mehmet's current research is focused on converting C programs to Rust programs with safety guarantees by reasoning about memory use patterns in the programs. He has taught courses on Formal Languages & Automata, Operating Systems, and Programming Languages.
Why USF? Why now?
University of San Francisco emphasizes one-on-one attention between the professors and the students with small classroom sizes, as well as thinking of the student as a whole person rather than focusing on only the technical education, so it is an exciting place to work as an educator. Also, the University has been providing a more equitable environment in tech spaces for the students with new initiatives, and I will be happy to be a part of it.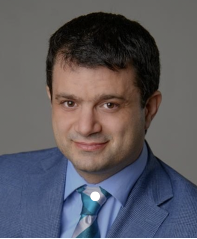 Mustafa Hajij
Assistant Professor
Data Science
Mustafa received his Ph.D. in Mathematics from Louisiana State University. Since 2020, Mustafa has served as an Assistant Professor of Data Science in the Department of Mathematics and Computer Science at Santa Clara University. He has served as a Computer Science Researcher for the Topology, Geometry, and Data Analysis Group in the Department of Computer Science and Engineering at Ohio State University, and as a Postdoctoral Scholar at the University of South Florida. Mustafa's research interests include Topological and Geometric Deep Learning, Topological Data Analysis, and Geometric Data Processing.
Why USF? Why now?
There are multiple reasons that make USF a wonderful place to work. One of the major reasons to join USF for me was the MSDS program which is a rather unique program to teach data science in a practical setting. I believe this program is unique in the country, it is very practical with the practicum part in it and it covers the most.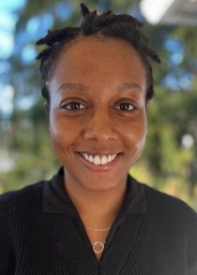 Chloe Hunt
Assistant Professor
English
Chloe recently defended her dissertation in Black Women's Speculative Fiction in the W.E.B. Du Bois Department of Afro-American Studies at the University of Massachusetts, Amherst. Her interests lie in identity formation in contemporary Black literature and television. Chloe has taught courses on African American Literature and Culture, as well as College Writing. Since 2020, Chloe has served as co-facilitator for the Emerging Scholars Program at UMass, preparing students to study abroad in the Dominican Republic.
Why USF? Why now?
Given the chaos and disillusionment in our current world, I look forward to joining an intellectual community that values empathy and critical thinking.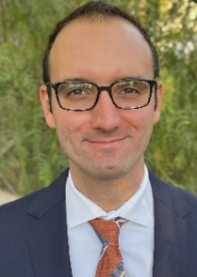 Arman Khachiyan
Assistant Professor
Economics
Arman is a Ph.D. candidate in the Economics program at the University of California at San Diego. His research studies the neighborhoods and employees most exposed to aggregate industrial transitions, such as climate adaptation and automation. As a teaching assistant, he taught courses on Advanced GIS/Remote Sensing, Public Finance and Taxation, Econometrics, Labor Economics, and Economics of Education.
Why USF? Why now?
There is excellent alignment between my interests and the department's needs, I feel that I will fit into the campus culture well, and I am eager to set roots in SF.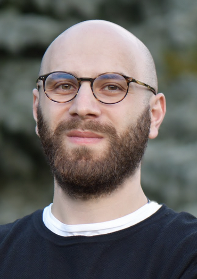 Robizon Khubulashvili
Assistant Professor
Economics
Robizon received his Ph.D. in Economics from Pennsylvania State University. Since 2020, he has served as a Postdoctoral Research Associate in Mechanism Design for Social Applications at the University of Pittsburgh. Robizon's primary research focuses on applied and empirical microeconomics, in particular, Behavioral Market and Platform Design, Experimental Economics, Industrial Organization, and Applied Microeconomic Theory.
Why USF? Why now?
Because at USF, students want to learn, I have never seen students as engaged as they were during my teaching demo class. Also, I was looking for a place where the faculty values interdisciplinary policy-relevant research, which is the type of work the USF faculty supports.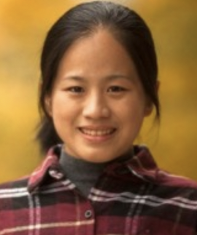 Wan-Jun Lu
Assistant Professor
Media Studies
Wan-Jun received her Ph.D. in Media and Cultural Studies from the University of Wisconsin at Madison. Her scholarship is rooted in transnational media studies, focusing on digital platforms and media systems, particularly within the context of inter-Asian and Asian-American fans (specifically China, Taiwan, and Korea). While at Santa Clara University and University of Wisconsin at Madison, she taught courses in Digital Media Production, Film Production, and Contemporary Media. 
Why USF? Why now?
As a transnational media scholar and practitioner, I am excited to join the USF community to engage with a diverse body of students and faculty as well as explore and embrace different media and cultures around the world with them.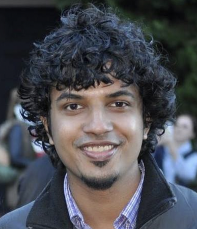 Akshay Pattabi
Assistant Professor
Engineering
Akshay received his Ph.D. in Electrical Engineering and Computer Science at the University of California at Berkeley. His research has focused broadly on understanding ultrafast magnetic phenomena in picosecond (picosecond = 10-12second) and sub-picosecond timescales by experimentally exciting magnetic thin films with short femtosecond (femtosecond = 10-15 second) laser pulses, and picosecond electrical pulses. While at Berkeley, he taught undergraduate level courses in Electrical Engineering as both a lecturer and a teaching assistant.
Why USF? Why now?
I joined Engineering at USF because I am excited by the prospect of helping build and grow a bold, fledgling department with such a diverse student population. I resonate with the department's commitment to innovative liberal arts pedagogy in engineering, and with its mission of incorporating social justice into technology while engaging with the broader San Francisco Bay Area community.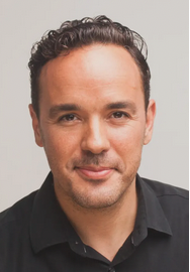 Jalel Sager
Assistant Professor
Energy Systems Management
Jalel received his Ph.D. in the Energy and Resources Group from the University of California at Berkeley. He was the founding director of the Vietnam Green Building Council, helping to drive the "green" technology forward in the country. He is also the Founding Director of B-Hear (Berkeley Hub for Energy Access Research) and the Co-founder and former CEO of New Sun Road.
Why USF? Why now?
USF provides a morally anchored platform where I can accelerate my work on training, technology, and research that contributes to the energy transition, while addressing climate and equity issues. As a nation and global community, we now find ourselves at a critical junction; working with such a motivated community of students and scholars will bring a powerful new dimension and urgency that helps meet the moment.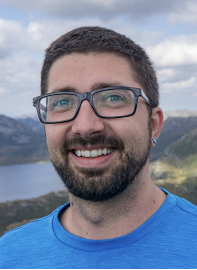 Steve Trettel
Assistant Professor
Mathematics and Statistics
Steve received his Ph.D. in Mathematics from the University of California at Santa Barbara. Since 2019, he has served as a Szegö Assistant Professor of Mathematics at Stanford University and was previously a postdoctoral fellow at ICERM, a national math institute at Brown University. His area of research focuses on geometric structures and low dimensional topology. His interests include the application of geometry broadly construed, including Geometric Deep Learning and sub-Riemannian geometry in classical physics. His main mathematical hobby is producing high quality mathematical illustrations, with current projects including raytracing in Riemannian 3-manifolds and rendering real slices of complex algebraic surfaces.
Why USF? Why now?
I am excited to join USF to share the immense beauty I find in mathematics, and to help students apply the clarity of thought earned through mathematical training to their individual missions to improve our world.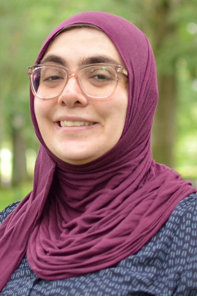 Nour Al-muhtasib
Assistant Professor
Biology
Nour received her Ph.D. in Pharmacology at Georgetown University, and since then has served as both a Postdoctoral Associate in Neuroscience and a Postdoctoral Fellow in Molecular Psychiatry at Yale University. Her teaching interests lie within physiology, general biology, anatomy, and neurobiology. Her work focuses on the ventral tegmental area (VTA), a brain structure important for reward and drug addiction.
Why USF? Why now?
Because of its mission statement and students. Making the world a more humane and just place has always been part of my principles and it is wonderful to be part of a university that has made it theirs too. I am excited to work and get to know all the wonderful students.
It was the perfect time! As cliché as it might sound, I have always wanted to teach and be a professor. I used my training years to learn more about pedagogy and am excited to join my fellow colleagues.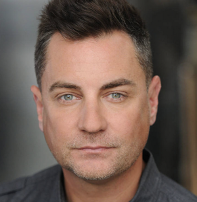 Robert Boller
Assistant Professor
Rhetoric and Language
After receiving his doctorate in the Organization and Leadership program from the University of San Francisco School of Education, Rob served as Assistant Professor of Speech at the University of Hawai'i at Manoa before returning to USF to teach courses in Public Speaking and Argumentation and Debate. His dissertation included field research conducted with Iraqis and Near East scholars in Amman, Jordan, in January 2005, just prior to Iraq's first Democratic elections.  Now serving as Assistant Professor of Rhetoric & Language and Debate Team Director, Rob has taken Debate Team students to compete for the first time in the Social Justice Debates at the national Civic Debate Conference at Morehouse College.
Why USF? Why now?
USF is actualizing our mission via a widely demonstrated re-committment to Jesuit education, which has never been more relevant. I feel professionally invigorated as my personal values are aligned with my work.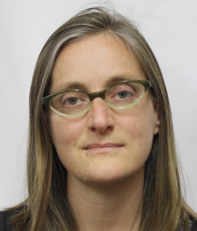 Novella Carpenter
Instructor
Environmental Studies
Novella is a Ed.D. candidate in the International and Multicultural Education and Human Rights Education programs in the School of Education at the University of San Francisco. She is an urban homesteader and author of Farm City: The Education of an Urban Farmer and The Essential Urban Farmer. She attended UC Berkeley's Graduate School of Journalism, where she studied with Michael Pollan. She lives in Oakland where she runs GhostTown Farm, a 1/10 of an acre homestead with an orchard, honey bees, chickens, and lots of vegetables.
Why USF? Why now?
I would say USF is poised to be a real player in the field of food studies and food justice in higher Ed. We have an incredible Urban Agriculture minor with a great roster of professors. We have a seed library on campus headed by individuals who do an outstanding job of embodying the principles of seed sovereignty, and of course our USF community garden is the place where real-world learning happens. I adore our students and am always blown away by their dedication to social justice.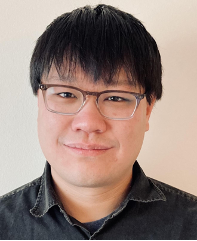 Philip Choong
Assistant Professor
Rhetoric and Language
Phil is a Ph.D. candidate in English with an emphasis on Rhetoric at Indiana University. His dissertation on "Rhetorical Goods" analyzes the political economy of the neoliberal university and its undermining of liberal education. He has served as Assistant Director of Composition and as an Instructor at Indiana University, teaching courses on argument writing, podcasting and persuasion, rhetoric and public culture, and analytical reading, writing and inquiry.
Why USF? Why now?
I've been so impressed by USF's commitment to teaching and learning through community engagement. At a time when we are starting to come back together after several years apart, I am looking forward to getting to know San Francisco alongside the faculty and students at USF.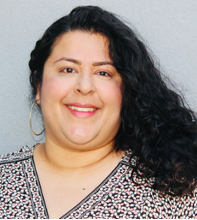 Melisa Garcia
Assistant Professor
Rhetoric and Language
Melisa recently defended her dissertation in English Language and Literature at the University of New Mexico, in the Program of Rhetoric and Writing. Since 2020, she has taught as a Lecturer in the English Department Writing Program at the University of Arizona. Her interests lie in linguistic justice, multimodality, alternative discourses, Central American immigration, and autoethnography. She previously received a MFA in Poetry, Central American histories, and oral tradition, and serves as Associate Editor for Chamisa: A Journal of Literary, Performance, and Visual Arts of the Greater Southwest.
Why USF? Why now?
As a Central American-American first-generation woman of color, accepting a professor position at USF will allow me to highlight the alternative rhetorics of underrepresented communities and develop pedagogical teaching models that challenge and disrupt the standard English speaking and writing expectations traditionally placed on BIPOC communities.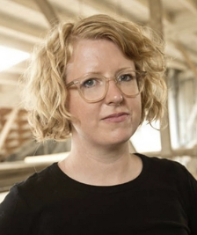 Carrie Hott
Assistant Professor
Art + Architecture, Design Program
Carrie is an interdisciplinary artist based in Oakland, California, with an MFA from the San Francisco Art Institute. Her work is informed by a roving research practice that explores the current and historic infrastructural systems that mediate our collective experiences and perceptions. She has presented her work as part of exhibitions and projects across the country, most recently at Bay Area Now 8 at Yerba Buena Center for the Arts in San Francisco and the Museum of Capitalism in Oakland, as well as a permanent project, The Key Room, at the Headlands Center for the Arts. She is a co-founder of Royal NoneSuch Gallery in Oakland, an alternative art and community event space.
Why USF? Why now?
I am at USF because I have the honor of teaching creative, committed, and a broadly diverse group of students each year. And I am at USF now because I can teach these amazing students in a university environment that values the arts and interdisciplinary learning, which I believe is essential in our society.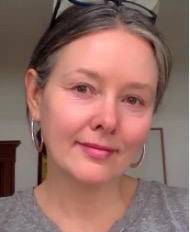 Kara Knafelc
Instructor
Rhetoric and Language
Kara Knafelc earned an MA in English Literature and Language from the University of Washington. Since coming to USF, she has enjoyed teaching a variety of writing courses for first-year and transfer students, as well as the literature seminar that is offered as part of the Martin-Baró Scholars Program. Her current interests include feminist rhetorical theory, subaltern theory, the transfer student writing experience, and the relationship between literary production and social class.
Why USF? Why now?
Because of the commitment, curiosity, and empathy that characterizes the campus community. At USF, faculty and students collaborate in identifying intractable problems, asking difficult questions, and seeking meaningful answers. I'm not sure what could feel more important or inspiring.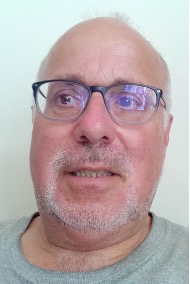 Michael Kremer
Assistant Professor
Computer Science
Michael received his Ph.D. in Chemical Engineering from RWTH Aachen University in Germany. Michael has served as an Information Systems Analyst at UC Berkeley Extension, a Computer Systems Engineer at Lawrence Berkeley National Lab, and as an Application Developer for the Federal Reserve Bank of San Francisco. Most recently, he served as an Instructor at UC Berkeley Extension, teaching courses on Managing Databases using SQL, Javascript and jQuery, and Introduction to Full-Stack Web Development.
Why USF? Why now?
First of all, I like the City of San Francisco very much. And to teach at a University in the city has been my dream. I also appreciate the smaller class size and the individual attention for the students. Teaching has been my passion for my whole life. I never had a full time teaching position in my life, only part time teaching assignments besides my 40-hour IT jobs. As this opportunity presented itself two months ago, I did not have to think twice. I have reached my dream, finally.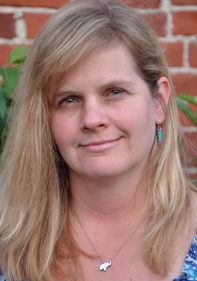 Christina Lewis
Assistant Professor
Biology
Christina received her Ph.D. in Physiology at Colorado State University and did her postdoctoral research fellowship at the University of California, San Francisco and Cincinnati Children's Hospital. She has taught all around the Bay Area, including Samuel Merritt University, where she was on faculty for 11 years, and more recently at St. Mary's College of CA, and University of California, Berkeley. She primarily teaches human anatomy and physiology, but has also taught genetics and biological anthropology. 
Why USF? Why now?
USF is a dynamic and stimulating environment with a collective community responsibility and engagement that I admire. I am honored to join this community and be a part of the excellence that USF models and upholds. USF is changing the world one student at a time, by fostering academic excellence and scientific inquiry, proactive community citizenship and teaching students how to be agents of growth for their own pathway and beyond.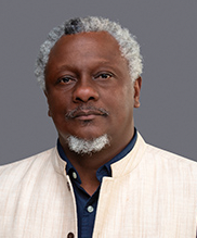 Robert Moses
Distinguished Artist-in-Residence and Associate Professor
Performing Arts
Robert is a nationally and internationally recognized choreographer, dancer, and founder of the dance company Robert Moses' Kin. His work explores topics ranging from oral traditions in African American culture (Word of Mouth, 2002), the life, times, and work of author James Baldwin (Biography of Baldwin, 2003), to the nuanced complexities of parentage and identity (The Cinderella Principle, 2010), and the abstract nature of personal experience (Silt, 2015). His many choreography commissions include the Alvin Ailey American Dance Theater, Ailey 2, The San Francisco Opera, Cincinnati Ballet, London's Laban Center, Oakland Ballet, and the Olympic Arts Festival. He was choreographer-in-residence at Stanford University, where he served 21 years on the faculty, and has authored 100 works for the stage.
Why USF? Why now?
If the questions are Why USF? Why now, the answer must be, in this moment as we step away from civility, now when we are so fractured, so unforgiving of others USF's focus on social justice and being a part of an equitable world which honors us all is in line with my humanistic and artistic goals.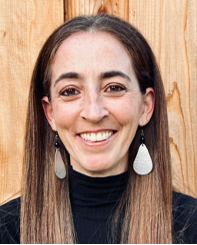 Jennifer Murphy
Assistant Professor
International Studies
Jennifer received her Ph.D. in Peace, Conflict, and Development Studies at Universitat Jaume I in Castellón, Spain. She has served as a lecturer at Santa Clara University, San José State University, and Notre Dame De Namur University, and as a visiting professor at Pontificia Universidad Javeriana, Cali. As an adjunct professor for the Master's Program in the Department of International Studies at USF, she taught a course on culture, identity and social change.
Why USF? Why now?
To be part of a university team - students, faculty and staff - on the cutting edge of social justice pedagogy and practice. When an incredible opportunity like this presents itself, you don't ask yourself "why now?" - you just take it!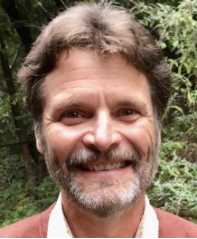 Patrick Murphy
Professor
Urban and Public Affairs
Patrick completed a doctorate in political science at the University of Wisconsin-Madison and an MPA at the LBJ School, University of Texas-Austin. He teaches public policy and politics. His work seeks ways to improve the equity and efficiency of government finance systems, with an emphasis on taxes and budgeting. He has returned to the University of San Francisco after working as the Research Director at the Public Policy Institute of California as well as the Vice President for Public Finance at Arnold Ventures. Other work experience includes positions at RAND, the University of Washington, and federal Office of Management and Budget. He currently is a Fellow with The Opportunity Institute, based in Berkeley, California.
Why USF? Why now?
USF is a place where not only is it OK to say out loud that we need to improve the lives of those marginalized by our economic and political systems, but that emphasis is embedded in the DNA of the school. Our country and its democratic institutions are under an incredible amount of pressure at the moment. Given that threat, I can think of no more important contribution I can be making than helping to prepare motivated students for careers of evidence-based, ethical public service.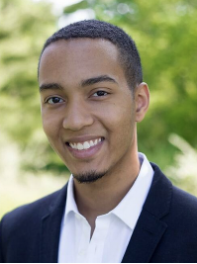 Zachary Reese
Assistant Professor
Psychology
Zachary is a Ph.D. candidate in Social Psychology at the University of Michigan, Ann Arbor. His primary research interests include social comparison, competition, and romantic relationships. Zach studies antecedents of "competitive behavior," and in particular how individual differences impact processing of situational factors during a given competition. Zach is also an active member of the Edelstein Lab, where researchers implement a diverse array of methodological approaches (e.g., hormone assessment, natural language processing) to better understand ubiquitous features of romantic relationships.
Why USF? Why now?
At every university, students learn how to ask and answer big questions - but the knowledge we gain often remains hidden within our insular intellectual communities. I'm grateful to start this next leg of my career at USF, where we are encouraged to use our knowledge to transform minds and structures.

Brett Reichman
Distinguished Visiting Artist
Art + Architecture
Brett is a nationally-renowned contemporary artist based in the Bay Area, with an MFA from the University of California, Berkeley. A Professor of Art at the San Francisco Art Institute (SFAI) from 2004-2022 and Chair of the SFAI Paintings Department from 2017-2022, Reichman also attended the Skowhegan School of Painting and Sculpture in Maine. His artwork is informed by a research practice that explores the realism and complexities of gay identity politics and the AIDS epidemic. His highly detailed, meticulous oil paintings have been presented in solo exhibitions and projects across the country, including at the Anglim Gilbert and Rena Bransten galleries in San Francisco and PPOW Gallery and Feature Inc. in New York City. His work is permanently housed in the collections of numerous major museums in the U.S., including the San Francisco Museum of Modern Art (SFMOMA), the Berkeley Art Museum, the Portland Art Museum, and the Orange County Museum.
Why USF? Why now?
It's a unique opportunity to be teaching with colleagues in the Department of Art and Architecture as they begin to expand upon their Fine Art Degree programs. My commitment to teaching, student success, in tandem with my professional accomplishments as a practicing artist are the comprehensive qualities I can bring to USF. It will be meaningful to contribute my experience toward this curricular expansion and to further a more diverse fine art education in San Francisco.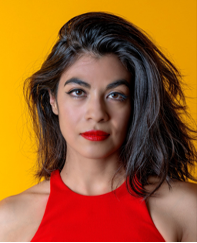 Ingrid Rojas Contreras
Assistant Professor
MFA in Writing Program
Ingrid is a writer, with an MFA from Columbia College. Her first novel Fruit of the Drunken Tree was the silver medal winner in First Fiction from the California Book Awards, and a New York Times editor's choice. Her essays and short stories have appeared in the New York Times Magazine, Buzzfeed, Nylon, and Guernica, among others. Ingrid has received numerous awards and fellowships from Bread Loaf Writer's Conference, VONA, Hedgebrook, The Camargo Foundation, and the National Association of Latino Arts and Culture.
Why USF? Why now?
USF is a vibrant place, in the middle of the city, feeding off and back into the literary community. I am excited to do this work of culture-making with students and faculty in the Creative Writing department.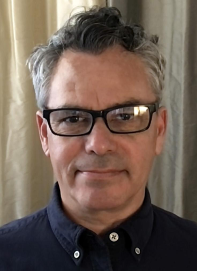 Mark Taylor
Assistant Professor
Media Studies
Mark received his MFA at California College of the Arts. He is an experimental filmmaker and visual artist, whose work has been screened and exhibited in festivals, galleries, and museums around the globe. His artist books have been collected by the Library of Congress, New York Public Library, the San Francisco Legion of Honor, Stanford University, and the New York Museum of Modern Art, among others. Mark has worked in independent film since 1989. He was communications coordinator for two seasons at P.O.V., the PBS independent documentary series; Festival Director and Exhibition Coordinator for Film Arts Foundation; and Senior Interactive Producer for Arts and Culture at KQED, where he created and edited KQED Arts, the Northern California public media station's online arts platform. He received an Annenberg/Getty Fellowship for Arts Journalism in 2012.
Why USF? Why now?
Now is a threshold, the space between the past and the future, the site of uncertainty and becoming. Solid as its bricks and steel are, USF is primarily an in-between place where students of all ages meet, exchange ideas, and inspire one another to become truer versions of ourselves.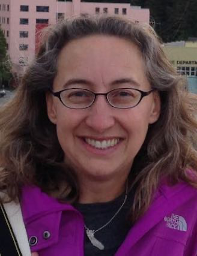 Jennifer Tripp
Assistant Professor
Chemistry
Jennifer received her Ph.D. in Chemistry from the University of California at Berkeley. Upon receiving her doctorate, she was granted an NSF International Fellowship supporting a two-year postdoctoral research appointment at the University of Oxford, where she developed novel separation techniques for archaeological biomolecules. In addition to USF, she has taught at University of Scranton and San Francisco State University. She also spent two years as a research associate in the Institute of Archaeology at University College London, as part of an interdisciplinary team funded by the European Research Council, studying how climate change during the end of the last glacial period affected human migration and cultural development.
Why USF? Why now?
As an alumna of USF, I am very excited to share my skills and experience with the next generation of students, helping them to put their values into action.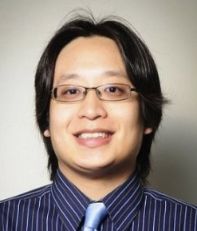 Timothy Tung
Instructor
Economics
Timothy received his M.A. in Economics at the University of San Francisco. As an adjunct professor for the Department of Economics at USF since 2013, he has taught courses on principles of microeconomics, principles of macroeconomics, and graduate econometrics. He also serves as a mathematics instructor for SEO Scholars, a free, eight-year, academic program that successfully educates and mentors underserved public high school students to and through college.
Why USF? Why now?
The world needs students with USF ideals, motivation, and dedication to social justice now more than ever before.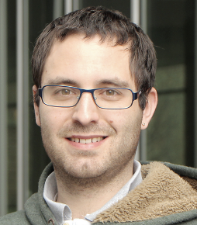 Nico Wagner
Assistant Professor
Biology
Nico received his Ph.D. in Biology at Harvard University. His research lies in RNA, translational recoding, and structural biology. Nico's research experience includes working with E. coli, mammalian tissue culture, and in vitro systems to study protein folding and RNA dynamics. He has served as a teaching assistant and lecturer at Harvard University, and more recently as a lecturer at San Francisco State University.
Why USF? Why now?
From the very beginning, I was amazed by the student diversity on campus. Joining now was great, as students were transitioning out of remote learning, eager to get back in the lab and classroom for in-person instruction.
School of Education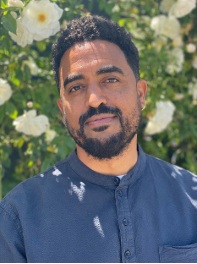 David Alexander Philoxène
Assistant Professor 
Teacher Education 
David Alexander Philoxène was awarded a Ph.D. in the Graduate School of Education at UC Berkeley in 2021. His research focuses on critical geographies of race and violence, including how Black youth experience, locate, and practice safekeeping. His dissertation employed interviews, youth mapping artifacts, and critical ethnography to examine the sense- and spatial-making practices of Black youth who navigate violence across schooling and neighborhood in Oakland, California. He is committed to (re)telling stories of resistance, survival, and possibility, and studying Black educational and community-based counterspaces that exemplify this.
An Oakland native, he has spent the last two decades in youth spaces in a variety of roles, from classroom teacher, caseworker, school design-team member, teacher supervisor, and researcher. He has a B.A. in Sociology and African American Studies from UC Berkeley, a M.Ed. and Secondary Teaching Credential from UCLA, and has been an NIH/NIGMS Predoctoral Fellow at UCSF, Chancellor's Fellow at UC Berkeley, and 2020-2022 Gerardo Marin Dissertation and Postdoctoral Fellow at USF.
School of Management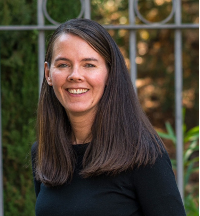 Kelly Weidner
Associate Professor
Marketing
Dr. Kelly Weidner has her PhD in Marketing from the University of Illinois in Chicago. Kelly also holds an MBA in Marketing and an undergraduate degree in Business Administration with a focus on Strategic Management. Her research is published in the Journal of Product Innovation Management, the Journal of Business Research, the Journal of Product and Brand Management, among others. Prior to pursuing a career in academia, Kelly worked for 8 years in corporate marketing for companies including DIRECTV and Levi Strauss & Co.
Why USF? Why now?
I am drawn to USF because of the university's commitment to diversity and social justice, its engaged student body, collegial culture and urban setting. I am especially looking forward to being a part of a collaborative group of scholars and students who are devoted to improving our community, the environment and the world. Working with USF's students to address some of the business and marketing challenges in today's society will be an exciting perk of joining the faculty of the School of Management.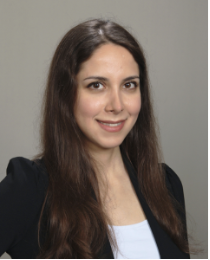 Esmat (Yasi) Sangari
Assistant Professor
Business Analytics and Information Systems
Esmat received her Ph.D. degree in Industrial Engineering and Management Sciences from Northwestern University in 2021. She served as a teaching and research assistant during her PhD studies. Also, she served as a research assistant at Ross School of Business, University of Michigan. Esmat's teaching and research areas of interest are Supply Chain Management, Operations Management, Omni-Channel Retail Management, Management Science, and Analytics.
Why USF? Why now?
USF is a distinguished academic institution with recognized scholars and professors wherein research and teaching go hand-in-hand. The strategic location of USF provides faculty and students with an unparalleled opportunity to actively collaborate with a wide variety of businesses and bridge the gap between academia and industry. It is my great pleasure to teach and mentor the diverse community of students at USF and help with training the next generations of business experts.
School of Law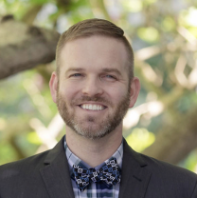 Luke Boso
Associate Professor
Luke Boso is an assistant professor at the University of San Francisco School of Law, where he teaches Constitutional Law I, Constitutional Law II, Criminal Law, Education Law, Family Law, and Remedies. He has also served as a part-time visiting professor at the UC Hastings College of Law since 2019, where he teaches Constitutional Law II. Previously, Boso taught courses dealing with law and sexuality for two years as a law teaching fellow with the Williams Institute at the UCLA School of Law. He also taught property and constitutional law courses for one year as an associate professor at Savannah Law School.
Boso has published in a variety of legal journals, including the Arizona Law Review, the Florida Law Review, the Washington Law Review, the Tennessee Law Review, the UCLA Law Review, and the University of Hawaii Law Review. Boso was the recipient of a Dukeminier Award, which recognizes each year's best legal scholarship on LGBTQ issues, for his 2013 article "Urban Bias, Rural Sexual Minorities, and the Courts." Boso also won first place in the national LGBT Bar Association's Michael Greenberg Student Writing Competition when he was a student at the West Virginia University College of Law in 2008.
Why USF? Why now?
I sought out USF because of its diverse student body, commitment to social justice, and location in one of the most progressive cities in the world. I am so happy to be joining the tenure-track at this moment in time because the U.S. commitment to both democratic norms and civil rights for historically marginalized groups is seemingly unraveling, and USF is the perfect place to train future leaders to fight for equity and justice.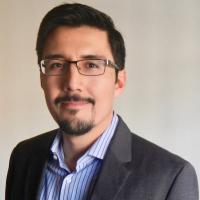 Juan Carlos Ibarra
Visiting Professor
Juan Carlos Ibarra is a Lecturer and member of the full-time faculty at UC Hastings College of the Law. Professor Ibarra helps students develop advanced critical thinking skills with a student-centered approach to studying the law. He teaches students how to analyze legal issues in a range of subjects, including Wills and Trusts and Community Property.
Professor Ibarra is also a Senior Affiliated Scholar at UC Hastings' Center for Racial and Economic Justice (CREJ). In this role, Professor Ibarra's work involves developing and integrating antiracist curriculum into the first-year curriculum, including Property Law and Civil Procedure.
Why now? Why USF?
The University's values and community set it apart as a special place to study, teach, and research. Given the many challenges faced in our world today, helping to train my students as attorneys and leaders in the legal profession is one of the most meaningful things I can do through my work. It is a privilege and pleasure to join the USF community.