Adding Application Fee Waiver
Once a prospective student has started an application, you can enter the application fee waiver to their Slate record at any time, before or after application submission.
Go to the application tab, scroll down to Activities.
Click on New Activity.
In the new window that opens up, enter:Code: Payment
Payment Type: Payment Waived
Payment Amount: 55
Payment Account: Application Fee
Press Save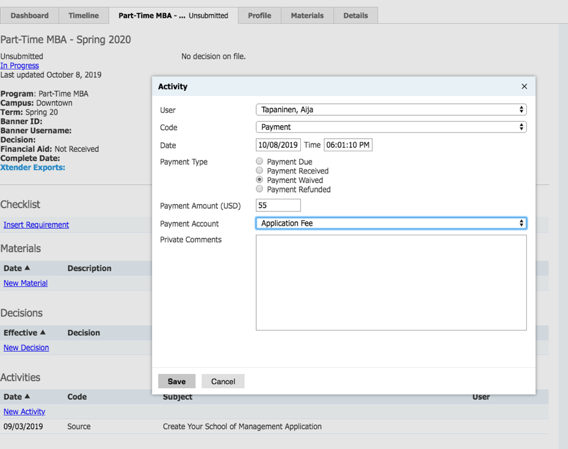 The application fee waiver shows up in the Activities, and the applicant can see it on their application portal checklist once the application has been submitted.