Involvement Fair
The Involvement Fair at the beginning of each semester provides a venue for students to discover all the involvement opportunities that are available. Student organizations and select departments are prepared to meet and greet students and share their positive experiences about being involved. There is something for everyone, including academic, cultural, service, and Greek organizations.
Fall 2020 Involvement E-Fair
Monday, August 31 – Thursday, September 3, 2020
4:30 p.m. to 7:00 p.m. PST | Zoom
Live Event Support Zoom (active only during E-Fair)
During the Involvement E-Fair, students will be able to discover involvement opportunities by attending information sessions hosted by student organizations over the span of four days.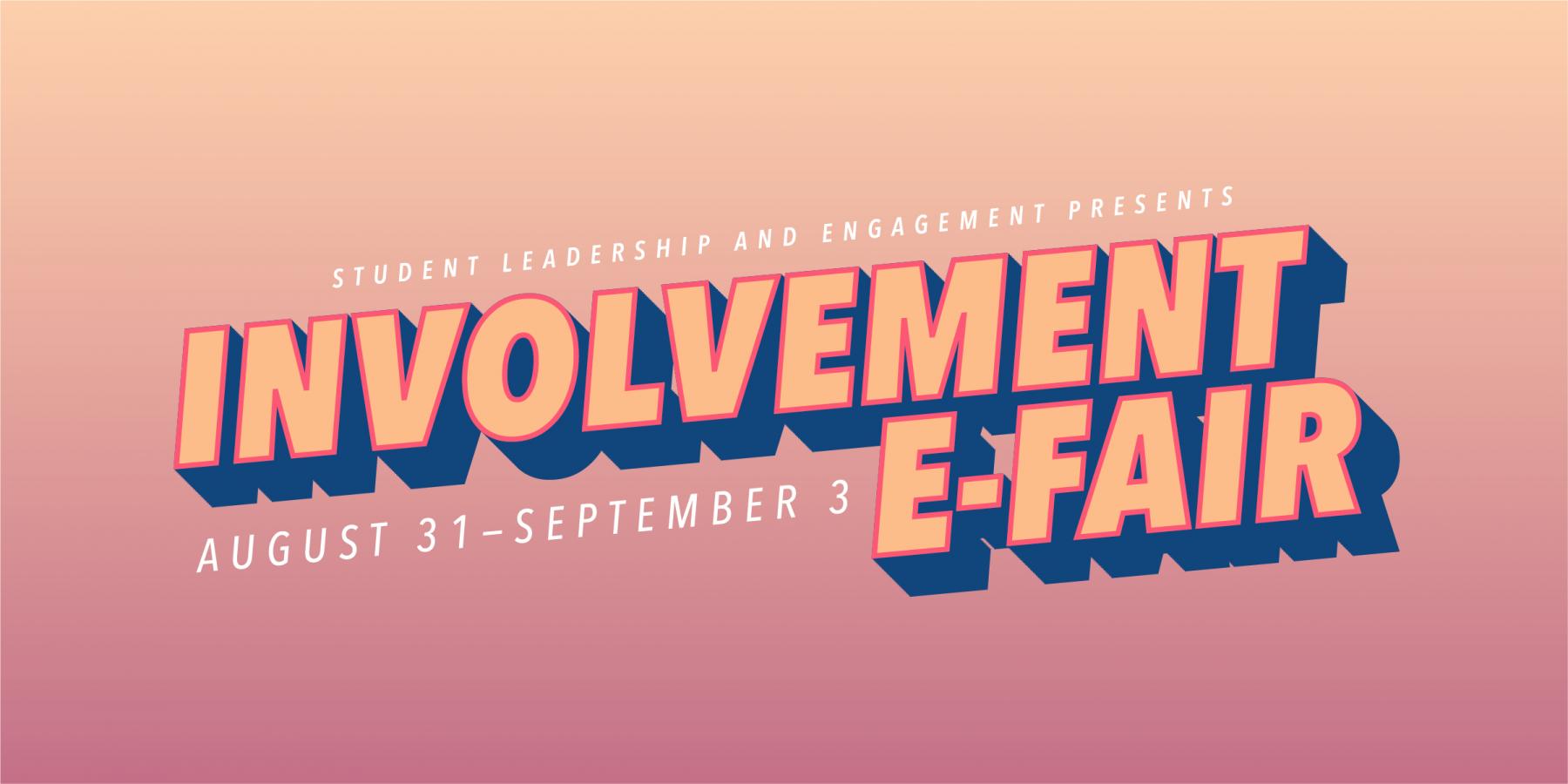 Tips for Attending As an Organization
Prepare your background with something that sets your organization apart
Prepare a sign-up list asking for a name and e-mail address
Demonstrate promotional items that reflect your organization (aka, wear/display some)
Prepare to distribute contact information, calendars, website, social media links, etc.
Smile and have fun!
Tips for Attending As a Student/Prospective Student Organization Member
Keep an open mind
Have an idea of what you might be interested in! 
Make sure you check out as many organizations as possible
Ask questions–everyone is happy to answer!
Make sure you follow SLE on Instagram, Facebook, and Twitter for updates!