Welcome Our New Zero Waste Coordinator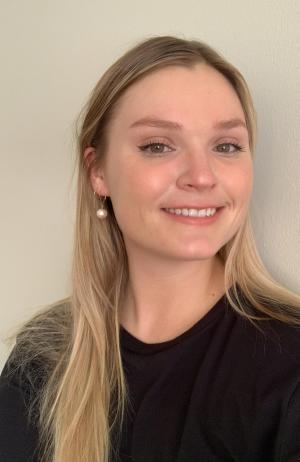 I am incredibly honored to join USF this year as our campus Zero Waste Coordinator. As I step into this role, I am acutely aware of the needs and challenges of transforming USF's wonderful campus into a zero waste leader. 
As a Southern California native with a background in zero waste consulting and law, I am looking forward to living in a city with such progressive zero waste initiatives. The city of San Francisco is a national leader for progressive environmental legislation, with some of the most stringent guidelines for proper disposal of waste. We can see this clearly reflected through the already-established zero waste practices here on campus at USF. My goal in stepping into this new role is to centralize focus on zero waste on campus and improve even further upon what has already been established at USF. 

 
Defining Zero Waste
So what is zero waste? How does it pertain to our campus here at USF? There are many varying definitions of zero waste depending on the context it appears in. The overarching idea of zero waste refers to encouraging a change in the way materials flow through our society by promoting less wasteful practices from the top down. This would include putting pressure on manufacturers to make less wasteful products, encouraging individuals to consume less, and enforcing progressive legislation. 
Zero waste, for our purposes on campus, means to reduce or eliminate the amount of waste we send to landfills. You will notice around campus that we have three types of bins for waste: Landfill, Recycle, and Compost. Our goal in achieving zero waste here on campus will be to divert as much waste as possible from going into the Landfill bin. A significant majority (90%) of our waste can and should either be composted or recycled. We can achieve this goal together through three major tenets. 
Community and Collaboration 
As with any large project, contributions from each individual person are necessary in order to create a zero waste campus. Our goals can only be achieved through the collaboration of our community. Items we have on the agenda to engage our USF community include adding more Zero Waste Champions on campus, conducting outreach to students and faculty, and being generally available to any questions or suggestions. Engagement of our community is critical to the success of achieving our zero waste goals. As the old saying goes, we do not need a handful of people doing zero waste perfectly, we need a million people doing it imperfectly. 
Effectiveness Through Education
Education is a core tenet to ensuring that we achieve our goals. How can we exercise zero waste without even knowing what it requires? Myself along with other team members in the Office of Sustainability will be tabling around campus, hosting events, assisting with proper disposal in the cafeteria, and much more. We will make it a priority to ensure that every student, faculty member, and anyone else part of the USF community is equipped with the knowledge they need to dispose of their waste properly. This will include conducting zero waste trainings throughout the year, giving specialized attention to each individual, each team, and each organization on campus. 
Infrastructure Improvements
The final tenet to achieving zero waste at USF is to build upon our current infrastructure to ensure that recycling and composting is made easy on campus. This will include updated signage around bins to make it clear what goes where, adding new bins to multiple locations including the Koret Health and Recreation Center, and using data collection to assess how we are progressing throughout the school year. We also aim to ensure that the majority of products that are sold on campus are either compostable or recyclable in order to make proper waste disposal as easy as possible. Improving our zero waste infrastructure should make it easy for all USF community members to assist with achieving our goals. 
As the school year kicks off, I truly look forward to getting to know more of you on campus and hope to collaborate with you more. I appreciate each and every one of your contributions to making our campus a better, more sustainable atmosphere. Please feel free to reach out, say hello, and introduce yourselves when you see me around campus. Cheers to a new school year! 
Sincerely,
Kim Krucker
Zero Waste Coordinator