Stakeholders Community Forum
The Stakeholder Community Forum series seeks to advance the community's engagement
with issues that impact diverse and disproportionately underrepresented San Franciscans
in public discourse. By leveraging the community's capacity for change and USF's
commitment to social justice, our hope is to advance and strengthen existing pathways for
education, workforce preparation, and innovative leadership.
Latinas in Leadership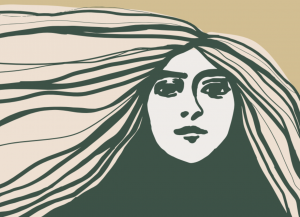 Latinas in Leadership is a Stakeholder Community Forum spotlighting innovative leadership that inspires, supports, and develops the success of our Latina and Chicana community, including our students in undergraduate, graduate, and professional programs throughout the San Francisco Bay Area.
The theme of the 5th Annual Latinas in Leadership Conference was "Demystifying and Rewriting Myths." The theme centered the challenging, breaking, and rewriting of cultural myths. We invited over 200 attendees to join us in rewriting how we envision ourselves as part of a collective community. Latinas in Leadership centers the lived experiences and leadership of Latinx and Latina identified people. We recognize the experiences of systemic oppression of people with marginalized genders. The "x" in Latinx asserts that not everyone identifies within the gender binary. This allows us to collectively consider the struggle and resilience of those in our communities that identify as transgender, non-binary, and genderqueer.
In January 2019, over 200 participants came together for an exciting day with the justice-driven drumming of BoomShake Music and the inspiring words of USF Professor, Dr. Belinda Hernandez-Arriaga. The second annual Madrina Award was awarded to Dr. Elena Flores and was presented by Olga Talamante, the 2018 Madrina Award recipient.
Forum Co-Chairs:
Dr. Dellanira Garcia, School of Nursing and Health Professions
Gladys Perez, Anti-Racism, Diversity, Equity & Inclusion
Reflection from Latinas in Leadership attendee, Brenda Sanchez:
As a Latina it fills me with pride and empowerment when I see a Latina woman who, even after encountering many challenges, never gives up. I am aware that we will always face many obstacles but let's never forget that 'Sí se puede'.