The Go Move Challenge: Connecting through Movement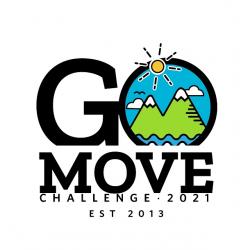 "Engaging with co-workers," "the camaraderie," motivation to move more," "accountability." These are top reasons that have contributed to the Go Move Challenge being the top wellness program spanning across all 27 Jesuit institutions for the past nine years.
Nine years ago, faculty and staff from the University of San Francisco and Santa Clara University partnered on an experiment and friendly competition: which university could accumulate the most exercise minutes in the month of February? That competition has expanded exponentially in each subsequent year, to the point that 23 of the 27 institutions are now engaged in the Go Move Challenge.
Although it is mainly considered a physical challenge that promotes exercise and movement, the Go Move Challenge fosters camaraderie among colleagues, departments/schools/offices, universities, colleges, and the AJCU as a whole. Because participants can share their progress through the Go Move Challenge platform, Facebook and Instagram, the AJCU institutions are connecting on a personal level like never before.
The challenge has changed from year to year, based on feedback collected from each school administrator from surveys sent out upon completion of the challenge each year. This year we knew the challenge would be different. With the challenges of COVID, many of us not working on campus, so how can we motivate our employees to move in addition to finding ways for our employees to connect?
Ways the challenge connects us:
New Team Component -
Social Media - facebook and instagram
Zoom Check Ins with the Challenge admins for each school
Besides Valentine's Day and President's Day weekend, February is one of those months we wait to be over. It's one of the colder months, where most of us want to hibernate, eat comfort foods and snuggle up to a fire rather than going out to exercise. Those reasons are exactly why we chose February to have the challenge. We wanted to give the extra challenge of moving more during an otherwise inactive month.
Weekly updates
On behalf of the University of San Francisco, GoUSF wishes you continued health and wellness throughout the year!