International Education Week Events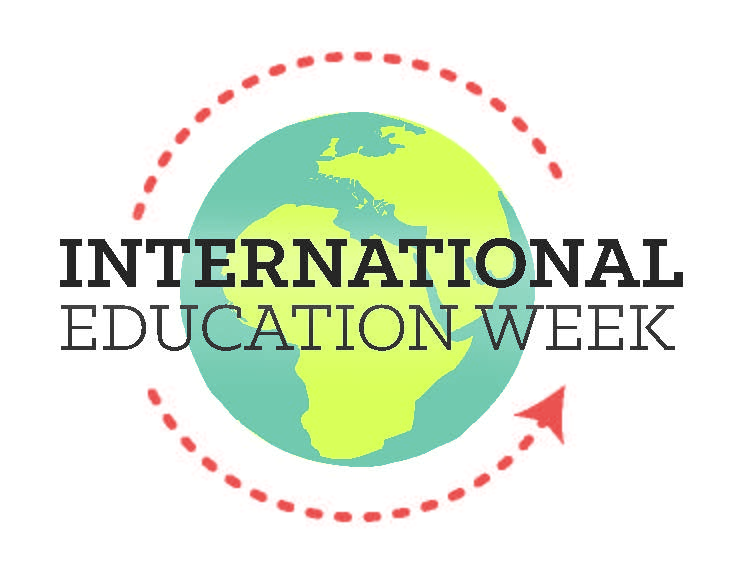 International Education Week is a national celebration of education exchange. Join us to stimulate deeper cultural understanding in our own community and foster an inclusive worldview. 
Help us create a #BetterTogether music playlist! Do you have a song from your home country that you would like to introduce to the USF community? Or did you hear a song during your travels and cannot stop listening to it? Either way, we would like to hear them!
Submit your song/playlist recommendations »
IEW 2019 Events:
Culturescape
Friday, November 15th. 6:00pm - 8:30pm, McLaren Complex
Culturescape is an annual event hosted by the International Student Association (ISA), with support from ISSS, that celebrates the international cultures at USF. The event is comprised of both cultural performances and cuisine from around the world.
Culturescape tickets are available here.
USF MEN'S SOCCER
Saturday, November 16th. 7:00pm, Negoesco Stadium
Celebrate Senior Night with the USF Men's Soccer Team as they play against the LMU Lions. Participate in IEW activities at halftime for a chance to win prizes!
Visit the USF Men's Soccer website »
Job Success Strategies for International Students
Monday, November 18th. 5:30pm - 7:00pm, UC 402/403
Former international students return to USF to share their personal stories of success in finding jobs in the U.S.! This is a great opportunity to network with international alumni and get information from those who are currently working in the U.S.
Global Dons Fair
Tuesday, November 19th. 11:30am - 1:00pm, Privett Plaza.
Celebrating the diverse cultures in the Bay Area that enrich our lives and bringing awareness to the organizations and people that make our community a global one. Stop by to meet student cultural clubs, campus offices, and organizations!
INTERNATIONAL TUESDAY TRIVIA
Tuesday, November 19th. 6:00pm - 8:00pm, UC 4th Floor Lounge
Join us for a night of fun, laughter and TRIVIA! Come test your knowledge and celebrate the diverse cultures, backgrounds, histories and arts of our global community. Bring a team or join a team onsite. Three teams with the most points will win a prize!
Stories from Around the World
Wednesday, November 20th. 1:00pm - 3:00pm,  LM 100
Join current international students to share stories and folktales from around the world.
INTERNATIONAL EDUCATION WEEK RECEPTION (FACULTY AND STAFF)
Wednesday, November 20th.  4:00pm - 6:00pm, UC 1st Floor
USF faculty and staff are invited to the IEW Reception. With a new AVP for International Initiatives at the helm, we have a chance to reflect together about where we are and where we want to go with Internationalization at USF. RSVP Required.
RIGHT BUS, WRONG DIRECTION: FINDING OUR WAY THROUGH CULTURAL DIFFERENCES
Thursday, November 21st. 11:45am - 12:35pm, Berman Room
Have you ever been misunderstood in a new environment? Have you ever experienced culture shock? Are there things about your culture or values that you wish others better understood? Join us for an engaging workshop on navigating cultural difference.
CULTURE AND CUISINE FROM HOME
Thursday, November 21st. 6:00pm - 7:30pm, UC 4th Floor Lounge
Sample authentic food and learn about the experiences and home countries of USF international students who come from diverse backgrounds and cultures.
INTERNATIONAL FRIENDLY SOCCER MATCH
Friday, November 22nd. 12:30pm - 2pm, Welch Field
Friendly drop-in soccer game. Sign up in advance here!
LYRICIST LOUNGE
Friday, November 22nd. 7:00pm - 9:00pm, UC 4th Floor Lounge 
Theme: Guiding Light. Lyricist Lounge is a monthly open mic night of poets, MCs, and singers addressing social justice issues, identity expression, experiences of oppression and triumph, and more! In November Lyricist Lounge and IEW join force to feature creative works from our international community at USF. 
Events Running All Week
IEW Photo Contest
Students and faculty/staff are encouraged to submit a photo from a place outside of their home country that fits into one of the submission categories and ties with this year's theme of #BetterTogether. Up to two photos may be submitted. USF community will vote on their favorite, and the photo with the most votes from each category will win a prize.
Submissions open October 25th and close November 10th. Voting period is November 13th-21st (closes at midnight). The winner will be announced on November 22nd via email and website.
LITERATURE OF THE WORLD BOOK DISPLAY
Celebrating International Languages at the Library! Visit the first floor of Gleeson Library | Geschke Center for a display of library materials in different languages and translated from different languages: newspapers, magazines, novels, poetry, and more! This year's display will be up from November 11th-29th.
Budapest: Through the lens candidly
November 15th-22nd | Kalmanovitz Lobby