USF ActiveNet Account Login and Registration
Koret online account login for USF faculty, staff, and students only
Do NOT create a new account, your Koret Center ActiveNet account is already active.
Step 1:
Click on the CWID link below the "login" button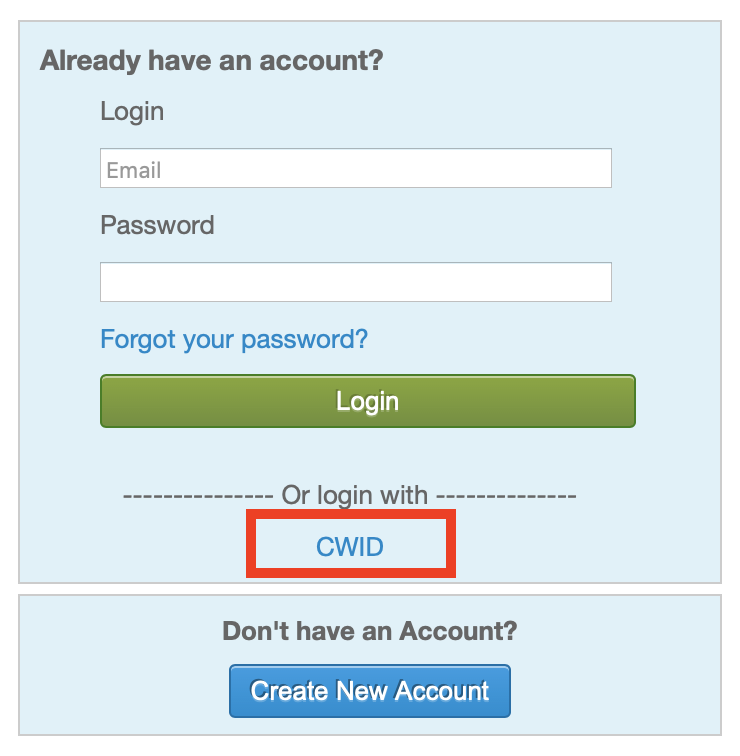 Step 2:
Enter your myUSF credentials to access your Koret ActiveNet account.
How to register for activities:
Step 1:
Login to ActiveNet by clicking CWID link below the "login" button.
Step 2:
Click on the Activities tab and select the category in the menu.
Step 3:
Click on "Add to Cart" next to the event/program you wish to register. 
Step 4:
Select your name from the drop-down menu as the participant for the activity and click "Next"
Step 5:
Review the fee and click "Proceed to Shopping Cart".
Step 6:
Review the activities in the Cart. You must read the waiver and cancellation policy before clicking "Check Out".
Step 7:
Please enter payment information and click on "Pay" to complete the registration process. You may review your receipt for confirmation.