Club Sports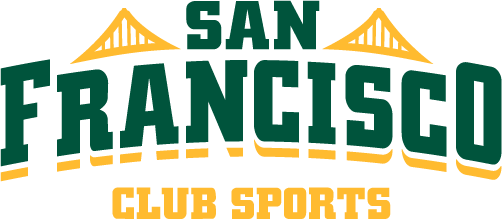 *Fall 2023 Schedule Subject to Change. Please note- ALL Club Sports participants are required to be fully vaccinated (two weeks after a full vaccination cycle of an authorized vaccine) to participate in the program. *NO EXEMPTIONS
Sport
Days
Time(s)
LOCATION
FEES
Baseball*

Tuesday, Thursday, Saturday

4:00-6:00 pm
Benedetti
$200
Basketball Women's
Tuesday/Thursday
7:00-8:00 pm
Swig #2, Swig#3
$115
Boxing*
Monday, Tuesday, Friday
Wednesday
 

6:00-7:30 pm
6:45-8:00 pm

Koret Boxing Room
$115
Brazilian Jiu Jitsu*
Tuesday,Thursday, Friday
5:00-6:30 pm
Koret Combatives Room
$90
Contemporary Dance "Vitality"
Thursday
Sunday
8:00-9:45 pm
12:00-2:00 pm
Koret Aerobics Room
$65
Hip Hop Dance "VarCity"
Tuesday
Wednesday (JV)
Friday
8:00-9:45 pm
8:00-9:45 pm
6:00-9:45 pm
Koret Aerobics Room
$65
Judo*
Tuesday/Thursday
7:00-8:30 pm
Koret Combatives Room
$165
Karate
Wednesday
7:00-8:30 pm
Koret Combatives Room
$65
Muay Thai
Tuesday/Thursday
7:30-9:30 pm
Koret Boxing Room
$90
Rifle
Monday/Wednesday/Friday
1:00-9:00 pm (2hr relay times)
Koret Rifle Range
$115
Rock Climbing
Friday (2nd, 3rd, 4th/Month)
3:00-7:00 pm
Movement
$65
Rugby Men's
Tuesday/Thursday 
4:00-6:00 pm
Negoesco Field
$180
Rugby Women's*
Tuesday/Thursday 
4:00-6:00 pm
Negoesco Field
$180
Soccer Men's*
Monday/Wednesday 
4:00-6:00 pm
Negoesco Field
$180
Soccer Women's*
Monday/Wednesday 
4:00-6:00 pm
Negoesco Field
$180
Swim*
Tuesday/Thursday
7:15-8:30 pm
Koret Pool
$115
Taekwondo*
Monday/Wednesday
5:00-6:30 pm
Koret Combatives Room
$115
Tennis*
Sunday
8:00-10:00 pm
Lisa & Douglas Goldman Tennis Center
$90
Ultimate Frisbee
Monday/Wednesday
Friday
3:00-4:00 pm
3:00-6:00 pm
Negoesco Field
$65
Volleyball Men's*
Tuesday/Thursday
7:30-9:30 pm 
Koret Hagan Gym
$450
Volleyball Women's*
Monday/Wednesday
7:00-9:30 pm 
Koret Hagan Gym
$450
Water Polo Men's*
Monday/Wednesday
Saturday
7:30-9:00 pm
10:30 am-12:30 pm
Koret Pool
$115
Water Polo Women's*
Monday/Wednesday
Saturday
7:30-9:00 pm
10:30 am-12:30 pm
Koret Pool
$115
*These Clubs currently compete in intercollegiate or open competitions, tournaments, and leagues. 

General Overview
​The Club Sports program is intended to provide a team structure within a recreational environment for current USF students. This program is designed to provide social opportunities as well as the development of specific athletic skills.

The University of San Francisco supports club sports ranging from recreational to highly competitive. Participants are encouraged, but not required, to compete. All clubs have designated practice times, most of which take place on campus, and many are coached by highly qualified individuals. Participants are required to pay dues in order to participate.

Club Sports provides a safe space, an outlet from academics, relationship building, leadership development, communities of support, and most importantly, connection to the University of San Francisco. 

Getting Involved
For the majority of Clubs, all levels of experience are welcome to join! To contact any of the Club Officers and/or Head Coach please email the Recreational Sports Manager at clubsports@usfca.edu.

Participation Dues
Dues are the annual cost to participate in a Club Sport at USF. Dues will not be prorated for any reason, including a transfer student arriving in the spring. The Recreational Sports Department supports an open enrollment policy throughout the academic year. Please review instructions on how to access your ActiveNet account to pay participation dues.

Payment plans can be arranged with the Rec Sports Manager (clubsports@usfca.edu) if needed. Payment plans must be paid off by the end of the same semester they are set up. Credit Cards are the ONLY acceptable form of payment (exceptions can be made). *In order to be eligible for a payment plan, participation fees must be equal or greater than $50 for the 2023/2024 academic school year.

Refund Policies
All refund requests must be emailed to clubsports@usfca.edu. Requests will be reviewed and, if granted, will be given as credit to your ActiveNet account.  The credit can be used for any other Koret services.
---
USF Student Testimonials
"If I could give advice to future Club Sports participants, I would say to follow your heart and your past/current passions.  Even if you aren't "good" at a certain sport, me and all the other club officers highly encourage you to come out and try our clubs.  At the end of the day, there is something here for you to participate in that'll be fun and allow a stress-free environment for you to get away from the stress of college." - Aidan Patterson [USF Graduate]

"Club Sports means a social life, exercise [and] fun! If I could give advice to future Club Sports participants I would say talk to everyone you can.  Everyone is friendly and you might find one that can help you in your major." - Alex Bradshaw [USF Graduate]

"If I could give advice to future Club Sports participants I would say don't be shy, join!" - Blake Dailor [USF Graduate]

"Club Sports means growth both physically, mentally, and socially.  As a freshman first joining club volleyball, I was quiet and overly passive.  With each year, I not only became better at the sport I always loved, but I vocalized my opinions more, I became more confident, and I made the most amazing and supportive group of friends. It has taught me to be more independent and how to live my best life.  If I could give advice to future Club Sports participants I would say enjoy every game and tournament, because the season goes by so fast. The days may seem long at times, but that's when the best memories are made." - Ciarra Nean-Marzella [USF Graduate]

"Club Sports means being accepted into [a] little family!  If I could give advice to future Club Sports participants I would say it's going to be the best decision you could make as a freshman to join club sports." - Jenna Solheid [USF Graduate]

"Club Sports is a place where no matter what skill level you are, you are always welcomed.  It is a friendly environment where advanced players teach beginners how to play." - Justin Wong [USF Junior]

"Club Sports means meeting new people and playing a sport we all have in common. If I could give advice to future Club Sports participants I would say make sure you do your homework early so you can finish the day off with a fun practice!" - Kat Ho [USF Graduate]

"Club Sports means a family away from home, still being able to play a sport I love, making friendships that will last forever, being on a team again and a place where I don't have to worry about school or work.  If I could give advice to future Club Sports participants I would say…DO IT!! You won't regret it and it'll be your best year or years here at USF!" - Kennedi Stewart [USF Graduate]

"Club sports is more than just being physically active, which is amazing. But it is also a huge foundation for the community I have acquired in college." - Meiling Westberg [USF Graduate]

"Club Sports means a means of connection and exploration of different cultures with people that also enjoy the same cultures!" - Paul Williamson [USF Junior]

"Club sports means being able to do something that I love with my friends and work hard to show the usf community our art while having fun at the same time! If I could give advice to future Club Sports participants I would say….Go for it! Being nervous to join a club is normal and you won't know if its the right choice for you until you try it out:)" - Sammy Bruce [USF Graduate]

"Club Sports means a community to lean on.  If I could give advice to future Club Sports participants I would say club teams at USF are much more than just an outlet for playing a certain sport.  It's also one of many support systems at USF that students can rely on.  Unlike the collegiate level, we are not incentivized purely by competition.  Club players are there because they enjoy ALL aspects of organized sports, including the feelings of community and camaraderie that [is] a great space to make close friends." - Sevag Halajian [USF Graduate]

"To me, Club Sports means challenging yourself with fellow teammates and showing others how to have fun in a competitive sport.  If I could give advice to future Club Sports participants I would say have fun and be prepared to make some new life long friends!" - Sky Berry-Weiss [USF Graduate]