New Student & Family Orientation (NSFO)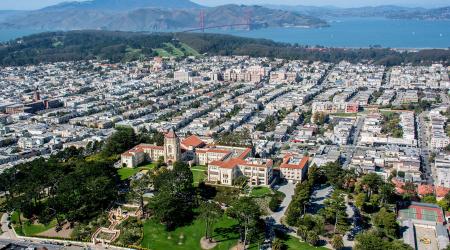 New Student & Family Programs welcomes you and your family to the University of San Francisco (USF). Our office is here to support you and your family as you transition to USF.
Actively participating in NSFO is an essential aspect of facilitating your transition into our USF community. All new first-year and transfer students are required to attend Orientation. Families are welcome to participate in our family orientation program.
Attending Orientation provides new students and families the opportunity to:
Gain a more concrete feel for the campus community
Learn about campus resources at Dons Fest
Connect with faculty from your school/college, staff and current students, including your Orientation Leader (OL)
Learn what it means to be a Don
Spring Orientation
International Student Orientation took place on Thursday, January 16.
Spring Orientation took place on Friday, January 17. 
If you missed Orientation, please email our office for more information.
Fall Orientation 
Fall Orientation for new students will take place on Saturday, August 15 through Monday, August 17.
A special family program will take place on the afternoon of Saturday, August 15 and wrap up around 5 pm on Sunday, August 16. 
Registration for Orientation will open on Friday, May 1. ​​​​​​​
More details about the orientation schedule will be available in early June.
Download our USF Mobile app for the orientation schedule, campus map, latest events, and more!