New Student and Family Orientation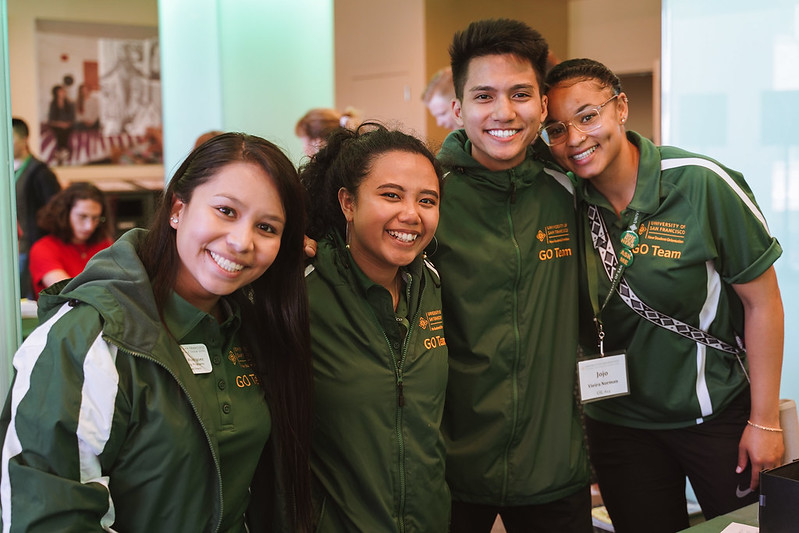 Actively participating in Orientation events and activities is an essential aspect of facilitating your transition into our USF community. All new first-year and transfer students are required to attend Orientation. Families are welcome to participate in our family orientation program.
Attending Orientation provides new students and families the opportunity to:
Gain a more concrete feel for the campus community
Learn about campus resources at Dons Fest
Connect with faculty from your school/college, staff and current students, including your Orientation Leader (OL)
Learn what it means to be a Don
Fall Orientation
For the fall 2020 semester, we're supplementing our in-person orientation (on-campus from August 12–17) with additional online activities (USF Bound) starting in mid-June. You'll need internet access to fully engage throughout the summer.
New Student Move-In Days will take place beginning Wednesday, August 12 - Saturday, August 15. All new students living on campus will receive information on their assigned Move-In Date and Move-In Time in early July. 
New students will start their specific orientation the day they move into their residence hall and will have orientation events and activities each day through Monday, August 17.
Registration for Orientation opened on Monday, June 15.
Learn more about our Special Orientation Programs
Download our USF Mobile app for the orientation schedule, campus map, latest events, and more!